Gaming
Play Online Yandex Games For Fun and Entertainment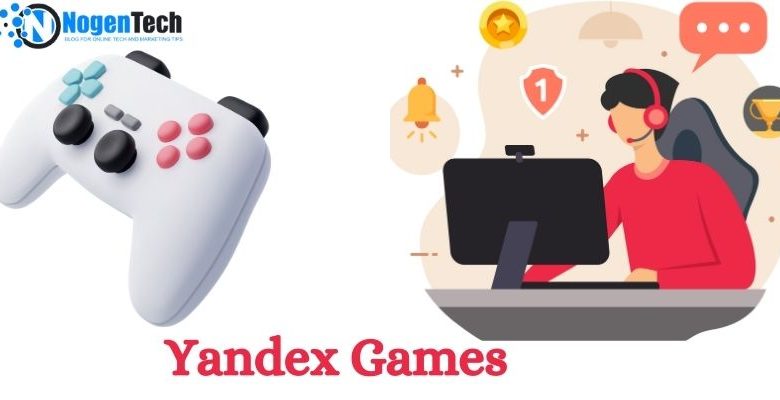 There is a wide range of desktop and mobile games that revolve around the same set of rules and storyline most of the time. We all know that it seems boring when you have to follow the same pattern for playing a game. And at some point, you may feel like switching to another one. That's where the Yandex Games can be helpful.
Yandex Games is the one-stop hub for offering hundreds of online games from dozens of categories. No matter what's your taste in gaming, you can surely find the right entertainment point for yourself right here. The best part about Yandex online games is that they are free to play, and you can access them from any platform.
But how authentic is Yandex's gaming platform, and what perks do you get from it? In this article, we are going to discuss everything you need to know about Yandex Games and how you can play games on it via any platform. We will also share a bit of insight about its compatibility with smartphones for convenience and usability.
What is Yandex Games?
Yandex Games claims to be the 'One Stop Gateway' for offering you a wide range of indie games, sports games, puzzle games, and dozens of other categories. Yandex is more like an all-in-one launcher for a wide range of games. But you just have to download one application or access only one website to get it all.

Why Should You Play Yandex Games?
Here, we have featured some of the reasons why you should play games by Yandex to play with. These reasons can also be considered as the features of this platform that make it a preferable choice over the others.
Extensive Range of Games
Yandex features dozens of categories and hundreds of games overall to play from. You can find puzzle games, brain games, sports games, party games, racing games, and a lot more. For anyone who is looking to kill some time or boredom can never get enough of this website. This platform has covered a taste for everyone's preference, so feel free to enjoy it.
Free to Play
The best thing about Yandex is that it offers free-to-play games. All the games mentioned on the platform, no matter if it is simple indie or high-end motorsport, you can access all of them for free. There is no such thing as a free trial or limited accessibility. You get to access all the games and features of this platform without any boundaries or limitations.
Ease of Accessibility
Another huge factor that makes Yandex a worth visiting platform is its ease of accessibility. Yandex is an open-source platform, and all you need is to visit their website to play any game you want. This website can be accessed through any web browser, and it works perfectly through all the platforms. You can access it via Windows, iOS, Android, and even Linux operating systems.
Compatible Mode Gaming
The settings and control setup for all the platforms are compatible with Yandex online gaming. This platform does not require you to install any additional software or features either. All you need is an updated web browser with the latest Flash Player that works compatibly for all the games.
Smart Feed Algorithm
The Smart Feed Algorithm of Yandex makes it easier to find the right games according to your preference. This algorithm understands your activity and interests to suggest to you the game to play that is preferable according to your taste. Even besides that, you are free to browse through the categories to find your preferred choice.
Reward Points
Yandex also features reward points that are counted on your account. To keep track of your gaming progress and earn reward points, you may have to sign up with an account to access Yandex online games. This works like achievement points that can be used to show off on your social media.
How to Play Games on Yandex?
Here, we have mentioned the step-by-step guide on how to play Yandex online games using any platform. The guide we are going to show you is related to desktop Windows PCs. But you can apply these steps on any platform.
Open any web browser and visit the Yandex online website.
Go to the search bar and input the keyword according to your taste. For example, you can search for racing games or puzzle games and press 'Enter' to find them.
Scroll down and play the game that suits your taste.

4. For better finding, the website will give you a preview of how the gameplay looks like. This would help you better find the right games online.
5. Simply click on any game to play, and it will run in real-time on your platform.
6. If you want to earn reward points, you can sign up for an account to log in to keep your progress updated.
Yandex Games Application
If you want to access the game more conveniently, you can simply download the Yandex application for gaming from the Google Play Store. Yandex's official gaming application has over 10 million downloads, and it's free to access as well.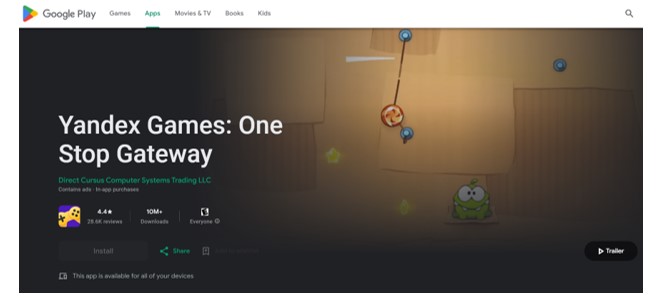 The application has a lot of positive reviews, and it can be downloaded for any platform later than Android 6.0. The application is currently not available on the Apple AppStore, but you can still play it on iOS devices using any web browser.
Final Words
Yandex Games is one of the most fun-to-play and free-to-play online gaming platforms that is accessible for any internet browser-compatible device. With the convenience of accessibility and browser support, these games can be played anywhere, anytime. It's fun and a lot easier for you to play Yandex online games from a wide range of categories and genres.