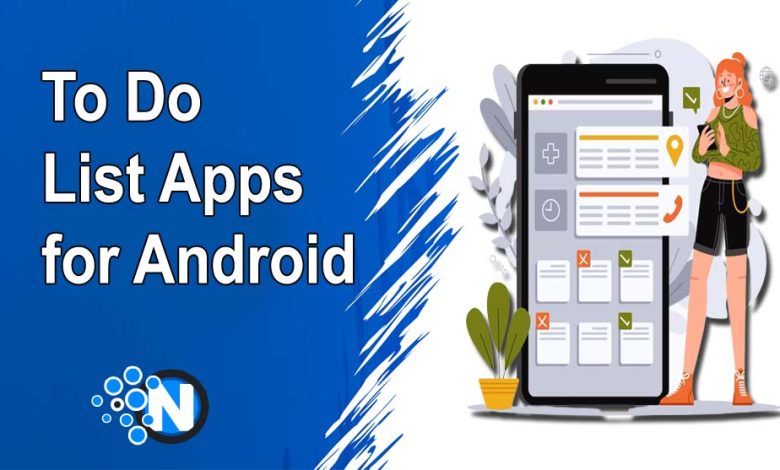 Staying managed and organized in this fast-paced world is necessary to carry out vital activities on time. Otherwise, you must suffer a lot in completing your essential tasks, activities, and projects. Technological advancements develop a comprehensive solution for you, allowing you to complete all the desired operations on time. These solutions are To Do list apps for your smartphones. A large myriad of options are available, enabling you to list down all the work you have to complete during your day. In this article, we have enlisted the top 5 best picks for Android mobiles you can download in 2023.
What are To Do List Apps?
To Do list apps are mobile applications to let users manage, organize, and prioritize their everyday activities, tasks, and responsibilities. They provide a comprehensive way to create and maintain essential task lists you must complete within a particular span. In this way, you can bring punctuality and consistency to your schedule. With these apps, you can set reminders to get notifications about completing a particular activity. Also, they provide you with collaboration options for sharing tasks with your companions to leverage their help. These applications are available for multiple devices, including smartphones and computers. Thus, you can get the advantages no matter which device you are using.
Best To Do List Apps for Android
Mobile technology, especially Android phones, has dominated the market due to its immense adaptability and exclusive features. Unlike iOS, you can install third-party apps on Androids, pushing yourself upward to pocket more perks.
Firstly, we have placed Google Keep in this rundown for its exceptionally simple interface and top features. Featuring cross-platform compatibility, you can use it both for PCs, laptops, and smartphones. Moreover, you can create new notes or edit the current ones to modify them according to the latest schedule. Some other features are elaborated on in the under-section.
You can create a complete list of your everyday tasks to complete them in order.
Further, you can make drawings and save them in the desired folders.
Keep also lets you set reminders for your tasks in case you forget to complete them.
Pricing
Google Keep is entirely free to use. You don't have to buy a subscription or membership. Instead, you can just create a Google account and download this high-end application on your smartphone.
Next, Microsoft To Do is present in this rundown on this rundown on the best To Do list apps for Android. Famous for its enhanced security features, it can provide a comprehensive solution to manage your documents and files properly. Furthermore, you can share files and prioritize your crucial tasks to accomplish them first. Other attributes of this high-end platform are the following.
Share button is available to send files to your companion to carry out the tasks simultaneously.
You can also schedule reminders to get alerts for completing the activity.
A budgeting feature is present to let you manage and record your expenses.
Pricing
Like Google Keep, Microsoft To Do is also completely free to download on Android. Hence, you can reach a higher success without paying a single cent.
Notion has also entered this rundown on the best To Do list apps for Android for its high-level customization features. Another exclusive benefit of this application is that you can add a unique set of databases on the same page without making any changes. Further, flexible task management empowers you to follow your schedule swiftly. Hence, you can enjoy significant outcomes in daily life. Other characteristics of this application include the following.
You can create customized layouts to give the interface a more personalized touch.
Above all, this app lets you assign tasks to each staff member.
You can also add tags and filters to each project and task according to dates, completion timing, etc.
Pricing
A free plan is available for Notion to understand its interface and basic functioning. However, premium subscriptions will unlock the complete features. The pricing details of these plans are as follows.
Plus: $8 per month
Business: $15 per month
Enterprise: Custom Quotes
Generally, Trello is a project management software with several built-in features and options to work as a To Do list platform. You can use it on your PC as well as on your Android device to enlist all the important activities and tasks. Moreover, an activity log is present to keep your teams updated with the new challenges. Also, you can set up a deadline to end the specific work within the mentioned time frame. Other qualities of Trello are:
You can add all the necessary tasks on the card to prioritize them accordingly.
Additionally, several members can work on the same task.
Subtasks within the card can also be made with the help of checklists.
Pricing
Trello also lets you test the basic features with a free plan. While the pricing of premium memberships is presented in the following section.
Standard: $5 per month
Premium: $10 per month
Enterprise: $17.50 per month
Lastly, we have added this high-end application in this rundown on the best To Do list apps for Android to use in 2023. It is highly compatible with every smartphone, allowing users to pocket its perks smoothly. With a simple interface, you can quickly customize the files to update them as per the recommended directions. Similarly, you can prioritize different tasks to complete the essential ones first.
You can share the list with your partner to complete the necessary tasks accordingly.
Todoist also helps you personalize your task views to fit into your unique style.
Also, it helps you centralize all your work within a single place.
Pricing
2 paid membership plans are available for signing up your account. You can avail of any of them.
Pro: $4 per month
Business: $6 per month
Final Verdicts
Choosing the right to do list apps is too much essential as it directly impacts your productivity and work management skills. With these high-end applications, you can list all the tasks in order and keep completing them accordingly. As a result, you will be able to make your everyday life more organized and managed. A large number of options are available to download for Android in 2023. But, you must be biased toward the high-end applications to get maximum advantages.