Apps
5 Mobile App Development Trends 2022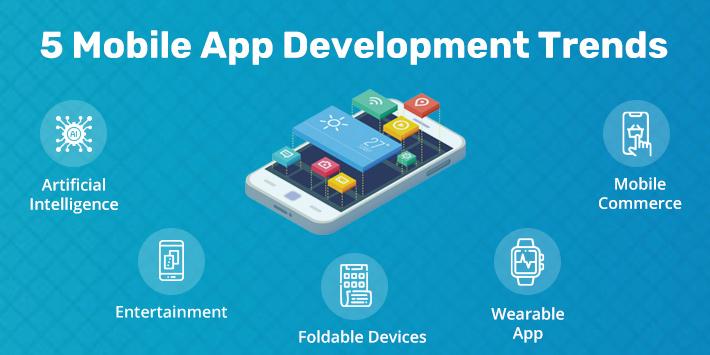 Mobile apps have radically changed our daily lives with enormous technological advancements and innovative solutions. The mobile app development market has not only survived the global pandemic successfully but also flourished during this period. Moreover, the behavior of global consumers has shifted as everyone now wants more mobile-first services. For anyone looking to navigate the mobile app development market in 2022, there are a series of trends that you must keep in your knowledge bank. Knowing these recent trends is vital to read into the market.  
Here are thus the 5 most popular mobile app development trends that will surely give you some food for thought when it comes to creating innovative mobile application solutions with the help of dedicated and experienced mobile app developers.
1. Artificial Intelligence (AI) App Development
Although AI is not a new trend for mobile app development, it is here to stay for a long time. Rather than being just an advanced technology made for big corporations and enterprises, AI has rapidly reached our mobile devices. 
According to the International Data Corporation (IDC), the AI industry will cross $500 billion in 2023.
Moreover, the adoption of AI in the healthcare industry has proceeded at a steady rate over the past few years. Similar progress can be witnessed in other industries, such as retail and banking. AI has revolutionized mobile app security with features like facial recognition and biometrics. Plus, globally popular apps like PayPal and Google Pay have already started using AI to enhance user experience and cyber security. Do you see how AI in app development has witnessed a meteoric rise in the recent past? This trend will only escalate from here on, and it's high time app developers leverage this.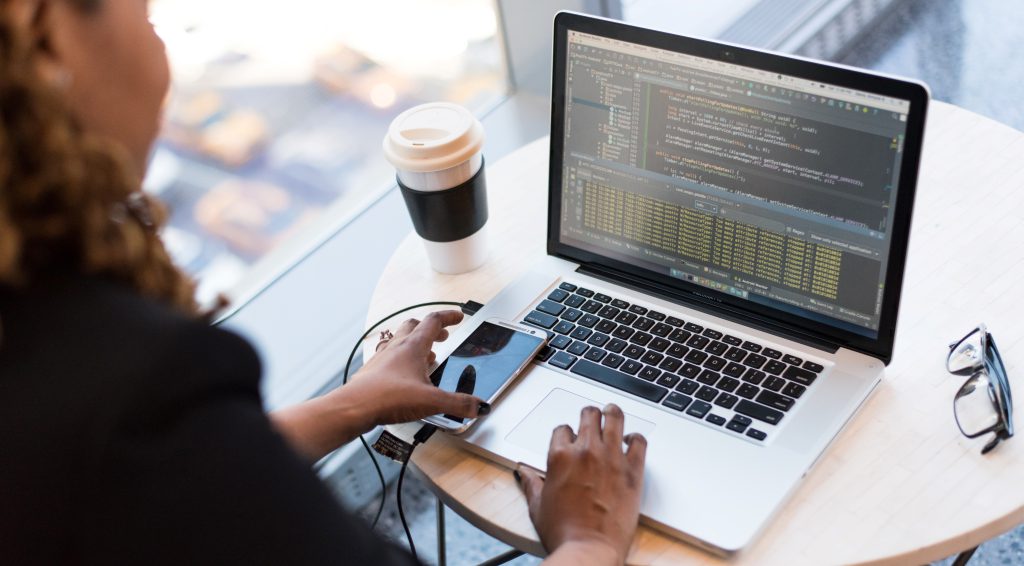 2. Mobile Entertainment and Gaming
Gaming and entertainment applications have become an integral part of our daily life. 
More than 89 percent of the gamers in the USA prefer mobile phones for gaming purposes. 
The number will surely rise in 2023. 
An entertainment application like Netflix had over 75 million subscribers in the fourth quarter of 2022 in the US and Canada. 
Besides the stats, our lifestyle is hugely engrossed in entertainment and mostly, on our phones.    
With the increasing digitization of the media and entertainment industry, mobile applications have become the source of our daily dose of news and entertainment in no time. The popularity of these applications has various reasons. Firstly, you can catch up with your favorite TV show anywhere, anytime with no restrictions with mobile phone applications. 
Mobile applications have democratized entertainment as the commoners can easily watch blockbuster movies on their everyday mobile phones. Moreover, these applications have come up with innovative approaches adding to the ways we enjoy media with features like Virtual Reality and Artificial Reality. 
At the same time, from simple counting games to high-resolution multiplayer games, gaming has found a new platform on our mobile phones. 
As per a report, out of the 10 most preferred apps, gaming apps hold the first position in terms of fame at Apple App Store.
3. Mobile Applications for Foldable Devices
It may seem like a high niche market when it comes to making applications for foldable devices, but the future looks different for app developers. 
According to a report by Statista, about 50 million units are to be dispatched in 2022. Doesn't seem like a small market, right? 
So, consider how your mobile application will evolve and introduce innovation to the user's experience on the latest foldable devices. A foldable device means more space for the user to work. The latest applications will allow users to enlarge the screen, providing multiple windows simultaneously. Multi-tasking is a must for our new-age tech, and applications for foldable devices give you the extra space to incorporate multi-tasking facilities.  
Gaming and streaming applications will have the most benefit from these devices as you will be enjoying a larger than standard mobile screen. Developers can even use the additional space for giving more info and controls. So, developing the application considering a foldable screen will be among the major mobile application development trends in the coming years.
4. Wearable Application Integration
With Apple announcing the update of its WatchOS 8 containing novel features, increased wallet access, free watch faces, and the latest interface for iWatch users, the wearable application trend has caught fire. Besides, Google has also announced a unified wearables platform that mixes its wear operating system with the Tizen software platform by Samsung.
Wearable devices are rightly the next step in acquiring a future of immense technological advancements.
A Statista report says that connected wearable devices made about 453 million in 2017, which is predicted to double in 2022.
The wearable devices market has already witnessed a lot of innovations in 2022. This is enough indication of the escalation in wearable technology. 
If companies and mobile app developers get all set with applications that give users a great digital experience on wearables and smartwatches, they'll already be far ahead of the competition. 
5. Mobile Commerce
Mobile commerce is an escalating application development trend, with the e-commerce industry bringing sales worth 3.56 trillion dollars and 72.9 percent of these taking place on mobile devices. 
After the global pandemic, mobile applications have become a handy solution for major sellers, small business holders, and customers. Be it grocery or retail, mobile commerce holds a promising position in the mobile app development trend. 
Thus the eCommerce companies failing to adapt to this are at a significant loss. Better brand visibility and exceptional customer service are just the icings when it comes to the benefits of m-commerce. It's not a choice anymore. Companies must extend a mobile e-commerce application to endure and ace the tough and increasing competition in the market. 
Conclusion
The truth is there's a sea of mobile applications waiting for users to click the download button. How do you ensure that users download your applications in such cut-throat competition? Well, there is no one solution to this challenge. However, riding the wave of mobile app development trends, and doing so efficiently, will help you stay ahead in the game.