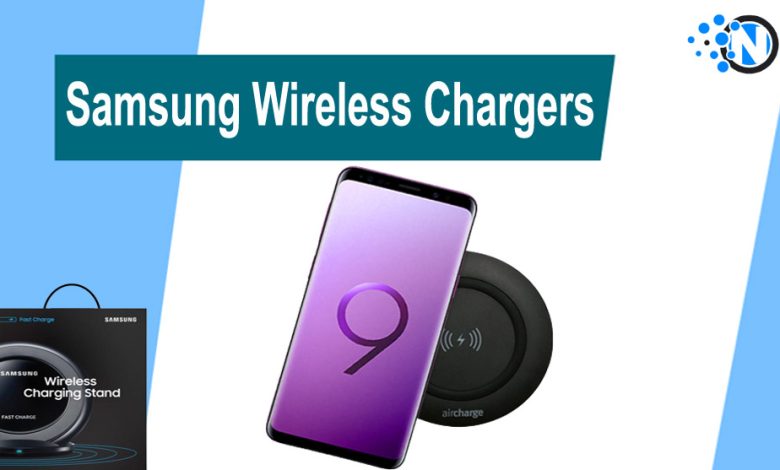 Samsung wireless chargers have made their way into the market for several exclusive features associated with them. They not only possess exceptional designs but also different input powers to match the requirements of numerous smart gadgets. Further, they are available at reasonable prices, enabling everyone to leverage their benefits. Whether you own an Android mobile or iPhone, you can charge it rapidly with these wireless chargers. Above all, you don't need to handle the tangled cords, preventing you from unnecessary efforts and troubles. This guide will elaborate on the top 7 Samsung wireless chargers you should consider buying in 2023.
Best Samsung Wireless Chargers
An extensive collection of products are available across the online market on different platforms. However, not everyone delivers the required results. Therefore, we have extracted the 7 best tools and detailed them in the following section.
1 – SAMSUNG 15W Wireless Charger Duo
SAMSUNG has launched this product, especially for businessmen who often need to charge their multiple devices simultaneously. This mighty, effective cordless charger is best-suitable for the Galaxy S series. Furthermore, you can charge your iPhones with this product in no time. Above all, the wall mount design lets you save enough space on your side table to accommodate other things.
What We Like the Most?
Charge Two Devices Simultaneously
Compatible With A Wide Range Of Phones
Fast Charging
Wall Mount Design
USB Type C Connectivity
What are the Cons?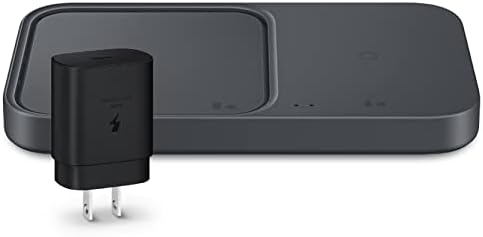 2 – SAMSUNG Electronics Wireless Charger Trio
Compatibility with multiple devices is nothing less than a divine blessing, as it eliminates the need to purchase separate chargers for all your devices. The wireless charger trio is also focused on the same. It allows you to charge three devices simultaneously, including Samsung Galaxy smartphones, AirBuds, Watches, and Apple iPhones. Thus, your expenses will be significantly reduced.
What We Like the Most?
9 Volts Input Voltage
Complete Accessories
Good Connectivity
Ergonomic Design
Lightweight
What are the Cons?

3 – SAMSUNG 15W Wireless Charger
As the name represents, the 15W input power generates super-fast charging of your devices, including smartphones, iPhones, headphones, watches, and buds. Leverage this high-end device if you are going on a travel or business trip. Whether you are a Samsung user or have an iPhone 8 or later, this product suits you. LG users can also pocket the same perks with this high-end tech tool.
What We Like the Most?
LED Indicators To Show Charging Level
Fits Perfectly To Your Phone
Superfast Charging
15W Input Power
Simple Design
What are the Cons?
No Troubleshooting System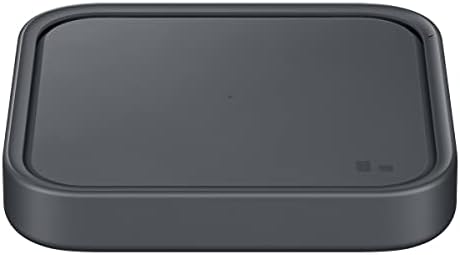 4 – SAMSUNG Wireless Charger Fast Charge Pad
Another high-end SAMSUNG Wireless Charging Pad is present in this rundown because it is universally compatible with QI-enabled phones. The structure and design are incredibly suitable for all types of smart devices. Further, the solid grip prevents any phone or buds from falling onto the ground. The black colour with a shiny coating catches the attention readily, taking your visual experience to an advanced level.
What We Like the Most?
Charging Indicators
Travel Friendly
USB C Type Connector
Highly Compatible
Small Structure
What are the Cons?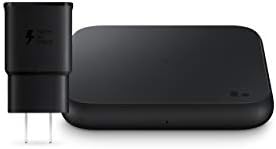 5 – SAMSUNG SmartThings Wireless Charger
Another amazing SAMSUNG wireless charger present in this list is SmartThings. It not only features an exceptional body design but also serves as a charging hub for your home. With this sturdy item, you can charge numerous smart gadgets such as iPhones, Androids, etc. In 2023, this charger has many improvements, and the associated power adapter transforms the power swiftly.
What We Like the Most?
Multiple Colors Available
15W Input Power
Sleek Design
Extremely Lightweight
Wired Technology Present
What are the Cons?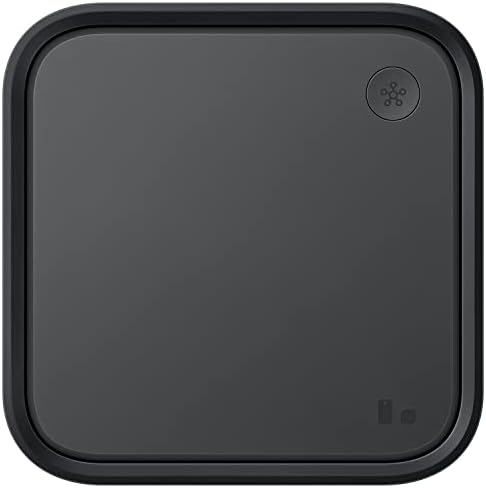 6 – SAMSUNG 9W Wireless Charger Duo
Not every smart device charges well on high input power, like 15 Watts. Therefore, SAMSUNG comes with products that allow you to charge your devices at less power to maintain their performance. This wireless charger duo is meant for the same. Besides its beautiful design, it ensures speedy charging ability. Above all, it is compatible with every smartphone, including iPhones, LG, and Samsung.
What We Like the Most?
Wall Charger Present
Eye-Catching Design
Universal Compatibility
Wall MMount Design
Budget-Friendly
What are the Cons?
Do Not Charge Until The Phone Case Is Not Off

7 – Samsung Wireless Charger for Galaxy
Most people look for wireless chargers to optimize their travelling experience. That's why we have enlisted this item in the rundown for its sturdy body and built-in security systems. The tabletop mount design looks very elegant in your office and your bedroom. Further, the short circuit protection grounds the additional current to prevent damage to your earBuds, smartphone, or watches.
What We Like the Most?
Compatible With iPhone 7 And Later
15W Input Power
High-Speed Charging
Best Fit For Galaxy Mobiles
Automatic Shut-off
What are the Cons?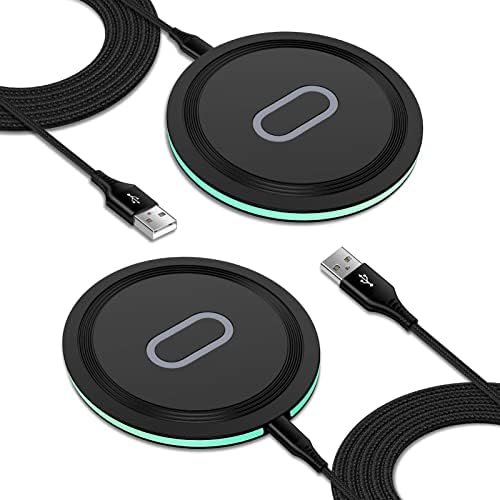 Buying Guide
In the under-section, we have enlisted some crucial points you must consider before having your hands on the Samsung Wireless Charger.
1 – Compatibility
Although these chargers are designed for Samsung phones, you must find one that is compatible with a wide range of devices, including iPhones.
2 – Charging Speed
Charging speed is also critical when it comes to picking the charger for travelling. Always purchase the item, guaranteeing fast charging speed.
3 – Multiple Device Charging
This factor is not very crucial, however, the presence of this ability is a blessing. It helps you charge your phone, AirPods, and watches simultaneously.
4 – Build Quality & Design
Sturdy products promise to run for an extended period. Similarly, the design also matters when it comes to buying a charger for home decor or the office.
5 – Budget
Lastly, it entirely depends on how much you want to spend purchasing a product. But, you must be biased toward budget-friendly products to avoid breaking the bank.
Final Verdicts
Leveraging a Samsung wireless charger for your home or office could be a great blessing. The wide range of compatibility and multi-device charging simultaneously are the top features of these high-end gadgets. Further, you can power up your smartwatches, AirPods, and headphones with them. The only thing you have to perform is paving your path to pick the right product for your home. Certain essential factors, like compatibility, charging speed, build quality, and design, help you pick the right item. Moreover, you must consider your budget range to avoid other negative consequences.