Tech
What Makes PWA the Future of eCommerce Applications?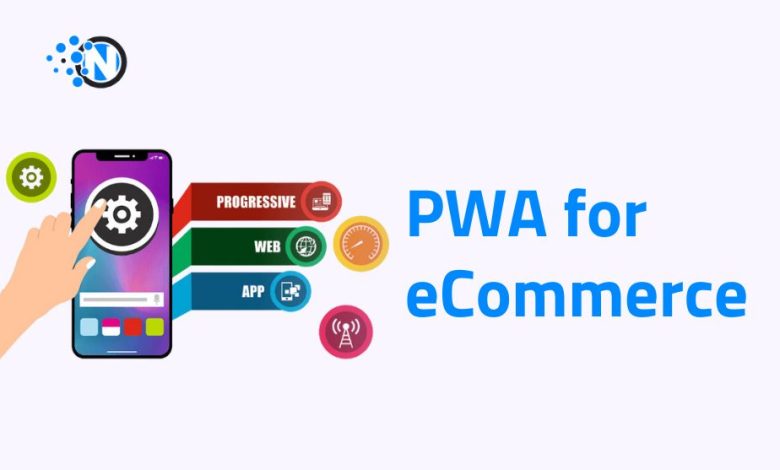 Have you ever noticed how well-known eCommerce brands have dominated currently over mobile shopping in the last few years? This achievement has been reached by Progressive Web App (PWA), a revolutionary technology that blends the functions of both apps and websites.
There is no need for the users to search for this application software and install it via systems like Apple App Store, Google Play, Microsoft Store, or Samsung Galaxy Store as it is fully ready to work on any platform and any device without downloading. While PWA for eCommerce differs from native apps, they share the user-friendly and responsive characteristics of native apps.
Nowadays, more and more famous brands are directing their efforts towards developing their products on PWA platforms. Let's take a short look at such a website as AliExpress, which has received not only substantial growth but has also outpaced the progress of traditional eCommerce sites, allowing it to expand at a rate three times faster.
Advantages of the PWA Platform
Progressive Web App is considered to be quite new, although it is an efficient technology. Not going to lie, PWAs are advancing at a great rate, and they appear to take over the world in the future. It is a chance to surf the Internet as hassle-free as ever. They are highly likely to take the market and alter the environment of online commerce. The next elements are crucial indicators of eCommerce success:
• A high frequency with which visitors explore various pages on your PWA.
• A longer duration spent on the site shows PWA's effectiveness
• The users interact more times than they used to do
• Due to the sales strategy, purchases and sales are more successful and efficient
If you are still not convinced, here are more reasons given below.
1) No need for installation
PWAs mainly function as websites that are easily accessible through web browsers. That is why there is no need to set up any apps. Thanks to PWA, consumers have the opportunity to look through the pages smoothly, move back and forth, and pay without being interrupted, even during the payment process. When launching a PWA on their mobile devices, users can see it function as a genuine application, although the control panel of the browser is effectively hidden.
2) Universal for everyone
Using any well-known web browser is a really must-have in PWA. Thus, the compatibility gives users the ability to use this type of application software regardless of their choice of viewer. On the other hand, this universality provides the flexibility to optimize for specific browsers that will help to attract a wider range of consumers.
Read Also: Tips to Boost Up Your Profits Through Ecommerce Web Solutions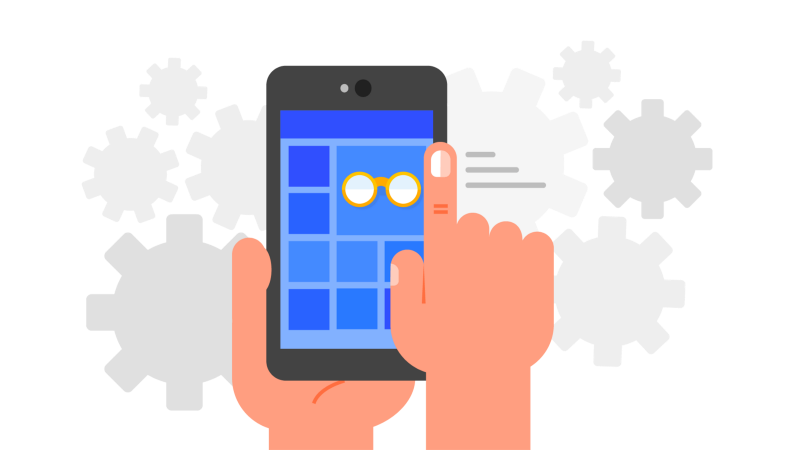 3) Quick access
Despite having the capability of working in any browser, one can access PWAs through the "Home Screen." This distinctive characteristic allows users to add the websites to their device's home screen and return to them easily whenever it is convenient. In such a way, this ability effectively bridges the gap between traditional websites and installed applications.
4) Resemblance of a native app
Although PWA is not an app that requires constant updates, takes up a lot of space, and sometimes doesn't work offline, one of the distinctive features PWA possesses is that the design itself reminds of an app. It makes an engaging experience for the consumers as they associate it with programs installed on the devices. In addition to that, it includes features like contacts, cameras, and maps.
5) Capability in offline mode
Other precious features of PWA are cache API and service worker. Service worker operates on the back burner and is in charge of delivering notifications and storing cash contents. Consequently, even in cases when the users operate in an offline mode because of a weak Internet connection, PWAs would provide them with essential assistance during these intervals.
6) Rapid loading in a moment
The caching capability stands out and takes precedence when using PWA rather than other native apps. Due to this feature, PWA stores frequently used components and subsequently uses them when needed. Thus, interaction between a company and its customers will be conducted in a more effective and smooth way.
7) Reduced data usage
PWA works smoothly, even in less stable network conditions. It seeks new, open web APIs to provide a better connection with less data consumption and higher speed. In this way, the users have access to information using different channels. This innovative approach directly addresses one of today's challenges facing online users – limited data resources. By using PWAs, businesses and users benefit from more efficient and cost-effective data usage and, as a result, enjoy faster browsing speeds.
8) Easy to manage
Do you want to save money and not be impoverished on the way to developing individual apps for different devices and their systems? It is definitely that this case is for you. Instead of employing specialists for Android, Apple, and Windows apps and checking their progress all the time, you can simply use PWAs, which one can further maintain by implementing some changes into Google Chrome, UC Browser, Opera Mini, Mozilla Firefox, etc.
What is next?
Embracing PWA technology early is the preferred choice for those people who aim to expand the average conversion rate for mobile devices. As such industry leaders as Starbucks, Uber, or AliExpress use PWAs to take advantage of mobile conversions, all the participants want to seize this advantageous prospect.
While still relatively new, Progressive Web App demonstrates, in fact, high efficiency and is swiftly evolving to potentially revolutionize online shopping and services. This technology is really going to reshape the sphere of digital commerce and build a brand-new reality. It is certain that PWA technology is about to broaden and fully unlock its inherent capabilities.
Now, here's the exciting news for entrepreneurs. If you're considering establishing PWA-enabled mobile web versions, feel free to inform us about your PWA specifications. The future definitely belongs to this technology due to the visual experience supported by the immersive displays of our mobile devices.