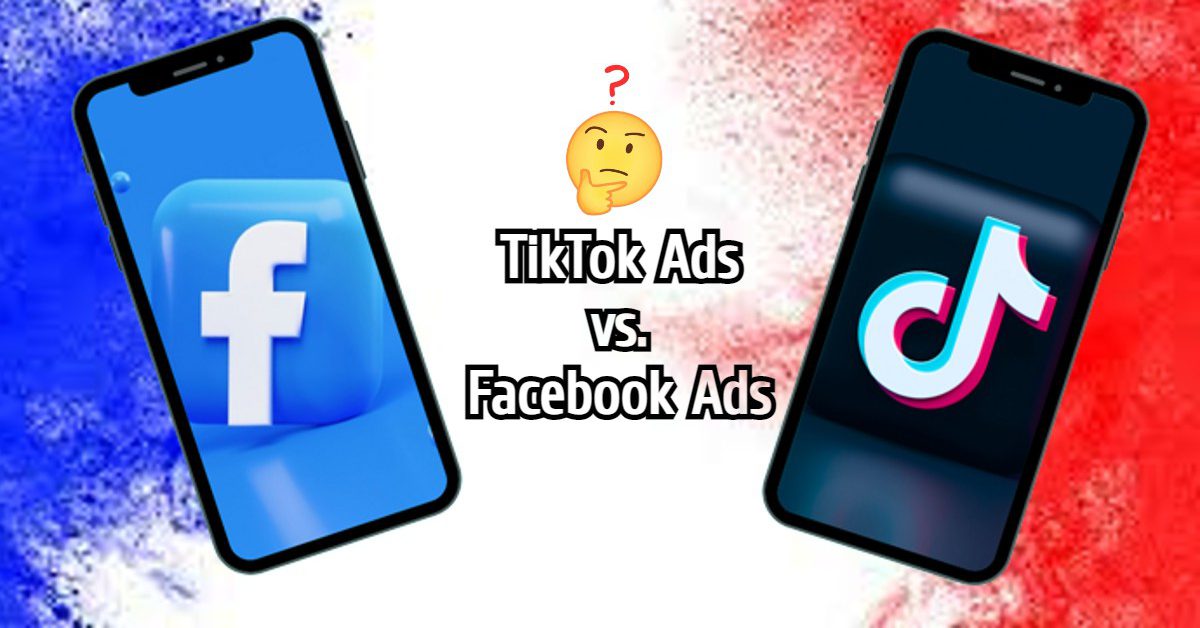 If you're a business owner, then you know that advertising is a necessary part of the process. But which platform should you choose? TikTok Ads or Facebook Ads? Both social media advertising platforms have their own, market dominance. One offers the complete sharing of memories with friends and the other one is offering to share your video with the world. They also have separate market advertising rules and regulations. These are comparatively different from each other. It makes it harder for a business to consider a single platform for their brand advertising. In this article, we will break them down for you and help you decide which one is better for your business.
Tiktok Ads
TikTok is a social media platform that allows users to share short videos of themselves. This is one of the fastest-growing platforms among users. TikTok ads are a new way for brands to reach TikTok's massive audience. Its ads are short, skippable ads that appear between videos. They can be up to 15 seconds long and can include a call to action. These ads are an affordable way to reach a large number of people with your message. And, because they're skippable, you don't have to worry about annoying your audience. These are a great way to reach a new audience with your message. So, if you're looking for a new way to reach people, consider TikTok advertising.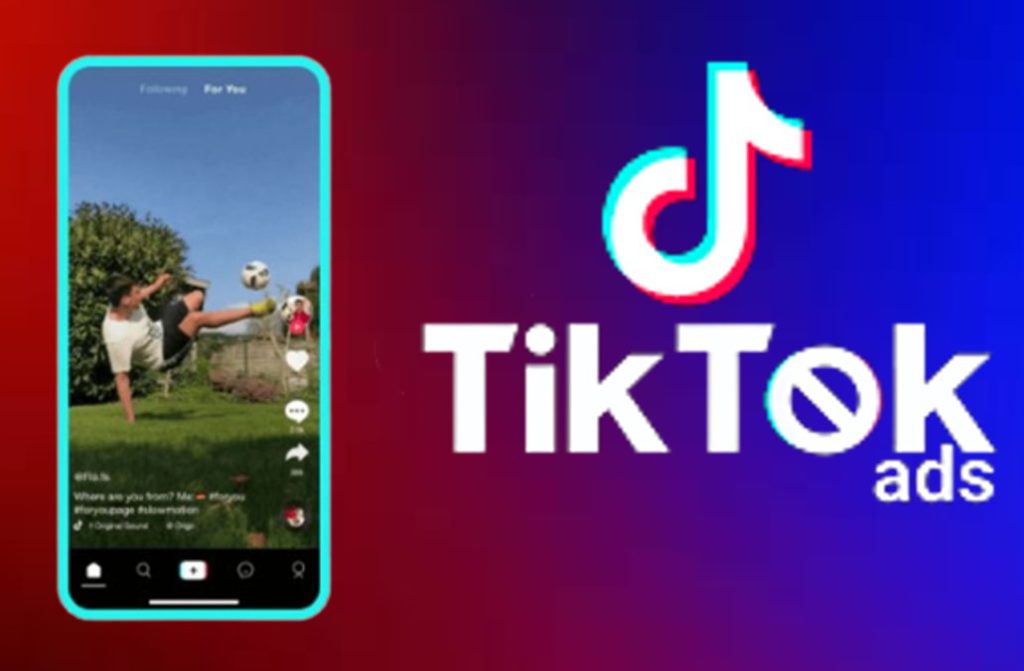 Pros of TikTok Ads
Ads are less expensive than Facebook Ads
They reach a wider audience
Ads are more engaging
Low Brand Competition
TikTok Ads have better data privacy policies than Facebook Ads
Ad will be on the For You page
Read More:
Cons of TikTok Ads:
Its Ads are still new on the platform, so there are fewer data available
Ads features are only available in certain countries
These might not be appropriate for all businesses
Its Ads are not according to the interests of the viewers
Not quick ad productive for every brand
Facebook Ads
Facebook Ads are a great way to reach out to potential customers on the world's largest social networking site. By targeting a specific audience and using relevant keywords, businesses can create ads that are more likely to be seen by people who are interested in what they have to offer. Facebook Ads can also be customized to target specific demographics, interests, and even locations. Best of all, Facebook Ads are relatively better in functionality as compared to other forms of advertising, making them a great option for businesses of all sizes. Whether you're looking to increase brand awareness or drive sales, Facebook Ads can help you achieve your goals.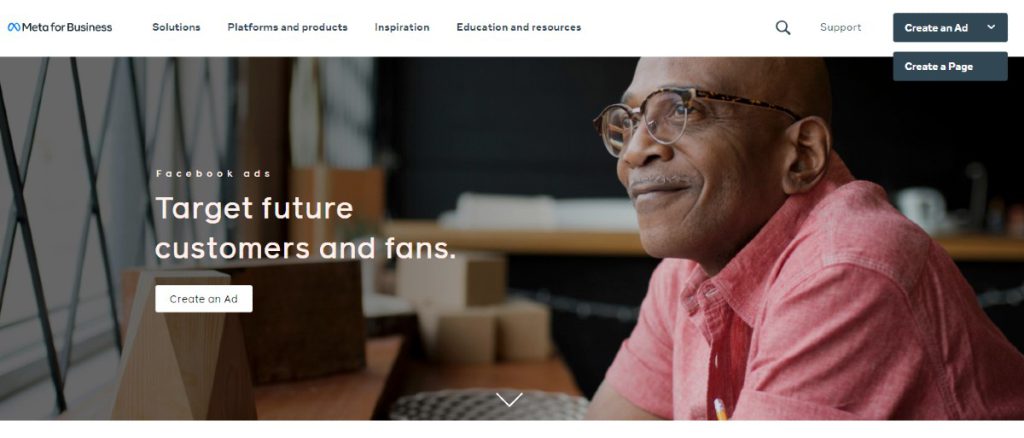 Pros of Facebook Ads:
Targeted audience available on your budget
Wider reach and instantly boost your ad with plenty of followers
Ads have been around longer, so there is more data available
Available in more countries than TikTok Ads
You can create ad sets in Facebook Manager
Facebook Ads can be customized to target a specific audience
Cons of Facebook Ads:
Facebook Ads are more expensive than TikTok Ads
Only Facebook users will be able to see your add
High Competition
Facebook Ads can be less effective because users can scroll them quickly
There is concern about data privacy with Facebook due to past scandals
TikTok Analytics Vs Facebook Analytics
TikTok analytics is a new kid on the block. It's different from Facebook analytics in several key ways. First, TikTok is all about video. That's the format of the content that users consume on the platform, and it's also the format of the content that marketers produce for the platform. This means that TikTok analytics focuses on metrics like video views, completion rate, and audience retention. In contrast, Facebook analytics has always been primarily focused on engagement metrics like reach, clicks, and likes. This difference in focus means that TikTok analytics can provide insights that Facebook analytics simply can't. For example, TikTok can tell you how long people are watching your videos, whether they're watching them all the way through, and what parts of your videos are most popular. This information can be invaluable for optimizing your TikTok marketing strategy and for the success of your TikTok ads.
Things to Consider Before Advertising
Identify your target audience and what social media platform they use the most.
Determine your advertising goals – increased brand awareness, website traffic, or conversions/sales
Identify the cost of the ads on each platform
Create engaging content that will resonate with your target audience
Test different ad campaigns to see which ones are most effective and generate leads for you
Analyze the results and make changes as needed according to the situation
The Verdict
It depends on your business and your budget. If you're looking for a cheaper option with a good reach, then TikTok Ads might be the way to go. But if you're looking for more customization, data, and wider reach then Facebook Ads might be a better choice. Ultimately, the decision is up to you. Both TikTok and Facebook have a lot to offer businesses in terms of advertising. However, each one has its own set of pros and cons. In the end, it really depends on the business and what they are looking for in an advertising platform. TikTok may be a cheaper option with a wider reach, but Facebook offers more customization and data. Ultimately, the decision is up to the business owner. Hope this article will be worth reading for you.