An action camera flashlight is crucial to see underground or in low light. It helps you do deep-sea and skydiving effortlessly. More interestingly, it appears very helpful when you are at your favorite place and want to capture a quality photo under dim light. But sometimes, you cannot shoot an attractive scene due to darkness and low light but now your problem has been solved. There are plenty of flashlights for action cameras available in the market.
In this guide, we will assist you how to choose the best action camera flashlight and what you have to consider the most when buying.
Things To Keep in Mind When Buying an Action Camera Flashlight
No doubt, Action Camera has become incredibly popular in the present time. This means that when we are a user of an action camera, many of the very useful and coolest accessories around us have been designed to improve our experience. Among those accessories when you have to buy a flashlight for your action it is difficult to know which one is the best and most useful for your time and money. For finding the best flashlight here is a helpful guide that you can consider for purchasing a flashlight for your camera.
Brightness of Flashlight
Brightness determines how well you can look in the dark areas and your subject is spotted. The brightness comes from lumens, so choose a flashlight that has a higher number of lumens. Actually, these are typically very ideal for shooting nighttime shots. But when you are looking forward to capturing a subject that is nearby, or else if you plan to capture plenty of close-up pictures and videos, it would be better to purchase a light that has lower lumens. In this case, You can look for buying a general range of lumens.
Battery performance and life
This comes always as the first priority to look for both things life and performance of the battery. In general view, the battery performance should be two hours on one charge. It all depends on your needs you want a longer or shorter runtime but make sure you have leeway just in case of any emergencies. It will also help you when you forget to charge your light.
When you are skiing, surfing, or snorkeling- it is necessary for your camera to work in the water. Sometimes you are in the middle of capturing but your camera does not stay alive in the water. It becomes a very awful experience for you. It can happen to ruin all your vacation photos because of having not a waterproof camera. Make sure you have a waterproof action camera flashlight that should work in all situations.
The biggest problem most people cannot buy a flashlight because these are very too expensive. Luckily, they have many inexpensive options are available here. If you are finding for a high-quality flashlight, just go to purchase under $10, and if you are agreeing to spend a bit of your money then you can choose to buy under $10 or less. Even when your heart lets you buy more expensive you can get new models. Interestingly, it all depends on your budget, you can shop for a camera flashlight that is reliable for you.
Durability is another thing that you have to see, when you are going to buy an action camera flashlight make sure that it will stay with you during a difficult time. It should be helpful when you stand on a dangerous mountain. The chances become very low of losing your photographs or videos when you have a durable product. This means investing in somewhat that is impact-resistant and drop-proof.
5 Best Action Camera Flashlights
When it comes to choosing the best flashlight, there are many factors to consider. With so many different options on the market, it can be hard to decide which one is right for you. Here we will explore five of the most popular action camera flashlights and what makes them stand out from the rest.
LitraTorch 2.0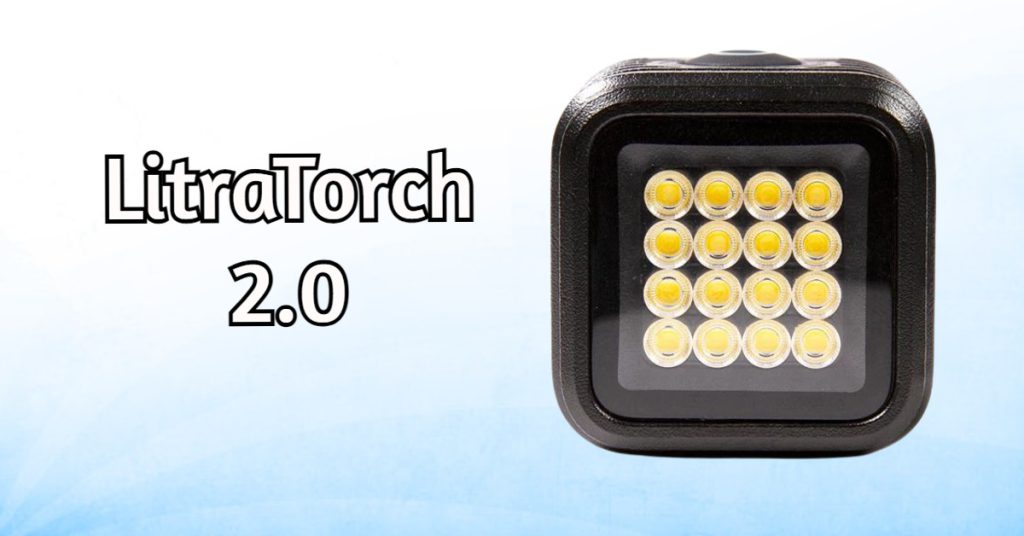 The LitraTorch 2.0 is compact and small but strong and powerful. Adjusting the brightness and making use of this action camera flashlight is very easy. It gives 800 lumens of flicker-free lighting. The light is continuous and high-quality.
There is an ultra-beam angle to match with wide camera formats. This can use with a video camera, camera, or smartphone. It seems very helpful when you are shooting in dim light or dark and improves your level of experience.
Suptig Video Lighting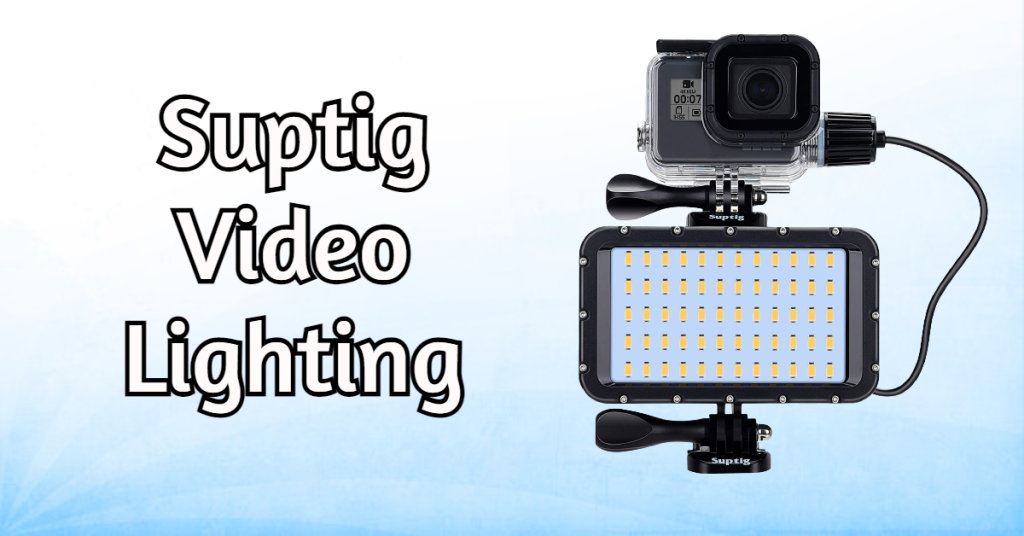 The Suptig is very compatible with Nikon Sir camera, Canon Sir Camera, Panasonic Sir Camera, Hero 5, Hero 6, Hero 7, Hero 8, Hero 9, Hero 10, Hero 2018, SLR, and many more. This is what can be used with all camera flashlights.
This allows you to capture photos at deep level of the sea to bring the exact visual effect that you want to capture. It also does full care of the quality of your photo even when you are clicking or making videos in the heavy rain. The waterproof lights of Suptig will not be affected even in bad conditions.
GoPro Zues Mini LED Light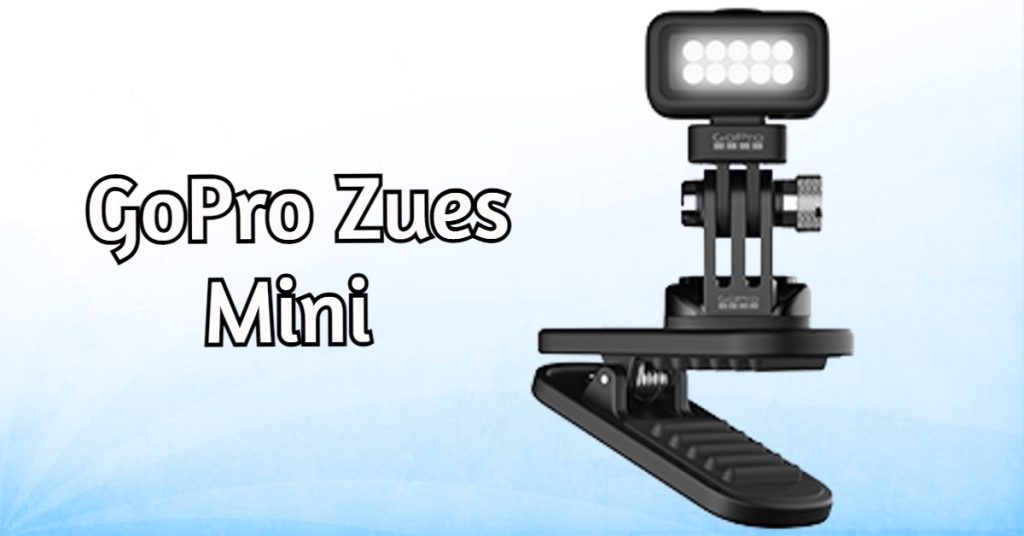 The GoPro powerful magnetic clip light provides waterproof, versatile, hand-free LED illuminations for projects, adventures, safety, camping, and many more. Plus, it has a very powerful swivel that allows choosing the lighting angle. It determines not losing your passion and curiosity to click a quality picture.
 A magnetic clip of this light embraces metal, and most appliances contain under a hood. The Magnetic clip light cannot be connected using a magnet when moving to any object. Moreover, there are four options of brightness that you can adjust according to your need. This considers being your best companion in all situations.
Nitecore-GP3 CRI 270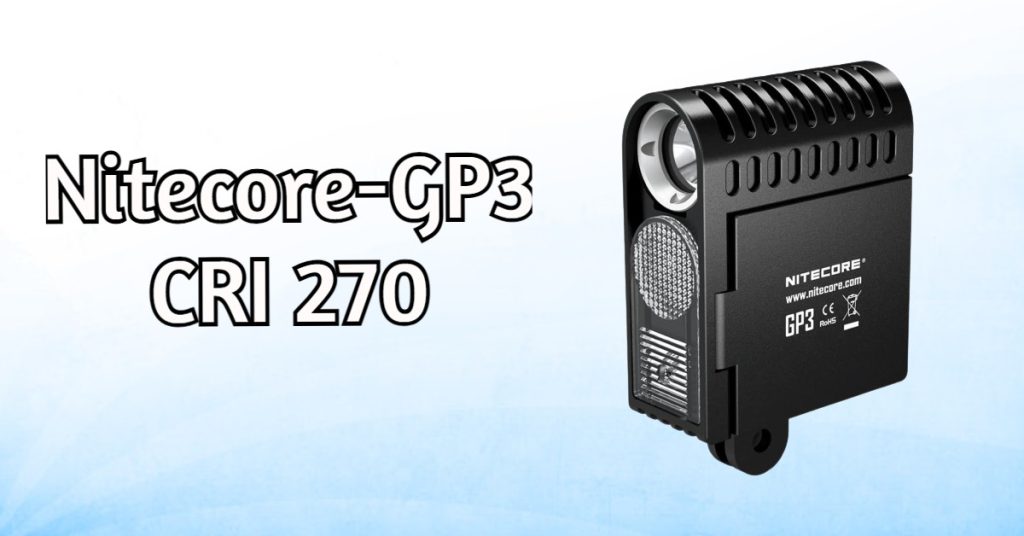 The Nitecore is a waterproof camera designed to work with Sony, GoPro, and similar cameras. This is the best and more reliable camera action flashlight to help in the deep sea. It boosts the level of light when you are shooting at an adventurous place. It has 270 lumens of light to utilize and make the photo an accurate and attractive color. The five brightness levels allow you for making a perfect shot all the time.
Furthermore, it can be mounted to your helmet and camera. You can use it on any mount. It can support you in the rain, cold, heat, and many other outdoor activities. Charging Nitecore is very convenient through the micro port and a power indicator notifies when the charging compacity is completed.
Ulanzi Vl49 RGB Video Lights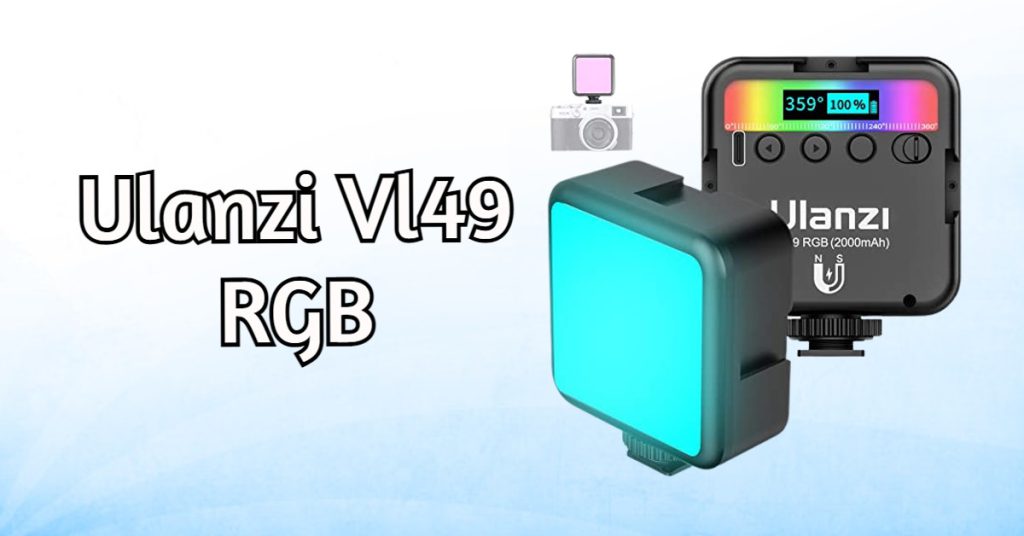 The ULANZI get great popularity due to having great manufacturing qualities. The continuous lighting panel is very useful for clicking photos and shooting Videos. It helps the photographer to do full-color portable photography with 360 LED camera light. The standability of this flashlight is very leeway and appreciated.
It is very intuitive and easy to use. You can adjust the color hue or warmth according to your requirement. You can use this flashlight for a brighter experience of lighting.
Conclusion
Flashlight for action cameras has become an obvious requirement for all photographers. They look forward to choosing some of the best flashlights. Here we have shared some very impressive action camera flashlight with reasonable prices and strong features. Interestingly enough, these flashlights help you a lot with having good quality photos and videos.