Snapchat
What Is Snapchat Ghost Mode and How to Turn It On?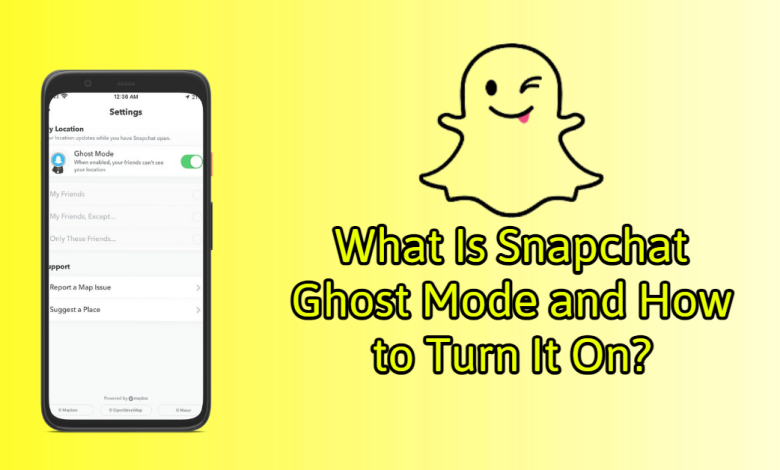 Snapchat ghost mode changes the privacy of location only visible to the user. The location of the person will no longer be in the snap map of added friends.
Snapchat is the world's largest multimedia sharing app for users with their friends and family members. They can chat, send snaps to their added friends and view their live location through the snap map. The social media platform is widely used by teenagers to transfer and send snaps safely. There are many location concerns to the users to show their location to their friends. Sometimes, they want to hide their location from friends but can't do so. Here, you'll know all the details about hiding and turning on the ghost mode.
What is Snapchat Ghost Mode?
Snapchat Ghost is a privacy and location invisibility mode for your friends. None of your friends will know about the place you are at. They'll not be able to keep an eye on you by turning on this mode. Everyone, has some privacy concerns and wants to go someplace alone, but is also aware of the Snapchat location sharing map. He wants to get rid of this tracking feature before going there. So, in this way ghost mode empowers all of his hopes. Here is the detail is given below to turn on the ghost mode.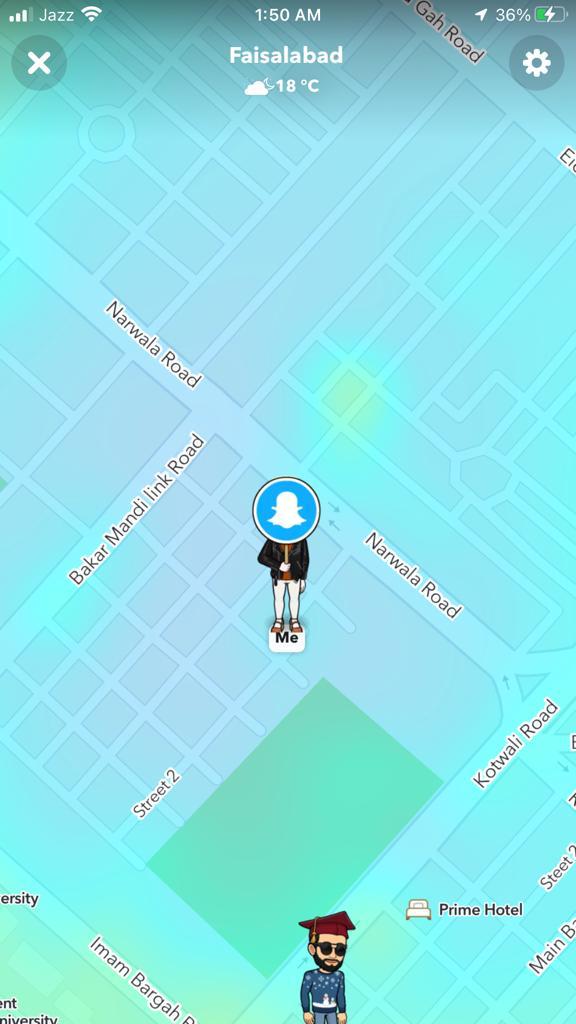 Importance of Snapchat Ghost Mode
When you open your Snapchat app, your location will be shared with your friends. Your Snapchat Bitmoji will be shown to your friends on Snap Map. This will only stop when you close your Snapchat app. But through Snapchat ghost mode, you can choose who can see your location, you or your friends. This is a safe way to go to any place where your friends don't want to. Friends can't see you on Snap Map through ghost mode. However, your friends won't be able to see your location, but they can request to view your location. After you accept their location request, they'll be able to see your location.
There is also an option to select some specific friends to view your location on Snap Map. It is a better option to choose some specific friends to view your location. To hide your location from everyone you should turn on Ghost Mode on Snapchat.
Read More:
How You Can Turn on Snapchat Ghost Mode?
If you want to turn Snapchat Ghost Mode on your, you should follow the given steps:
Open Snapchat on your mobile
Click on your Bitmoji profile picture
Press the settings icon like a gear in the upper right corner
Scroll down to the section of Who Can…
Press on the See My Location option
At the top of this menu, you'll see the Ghost Mode option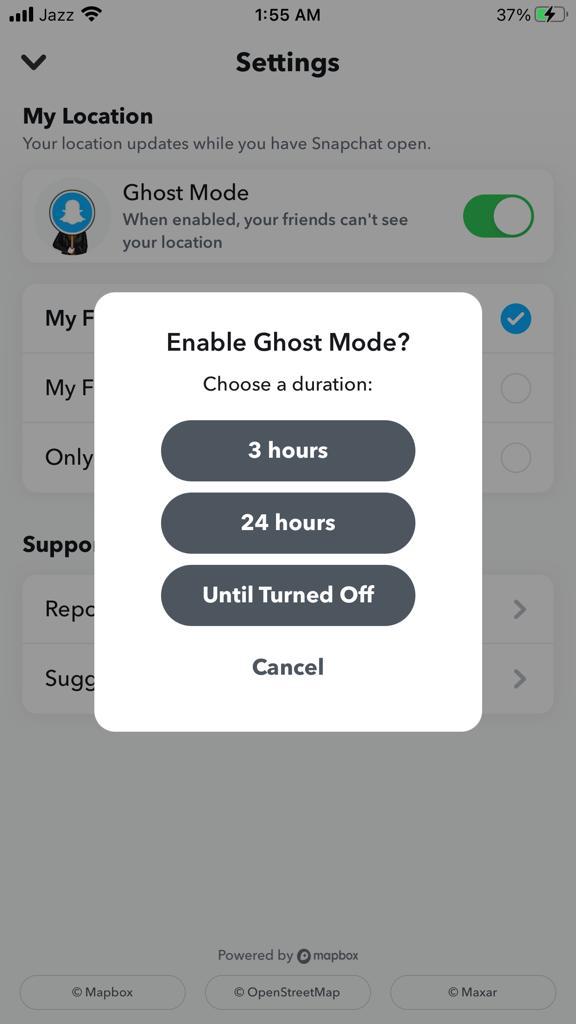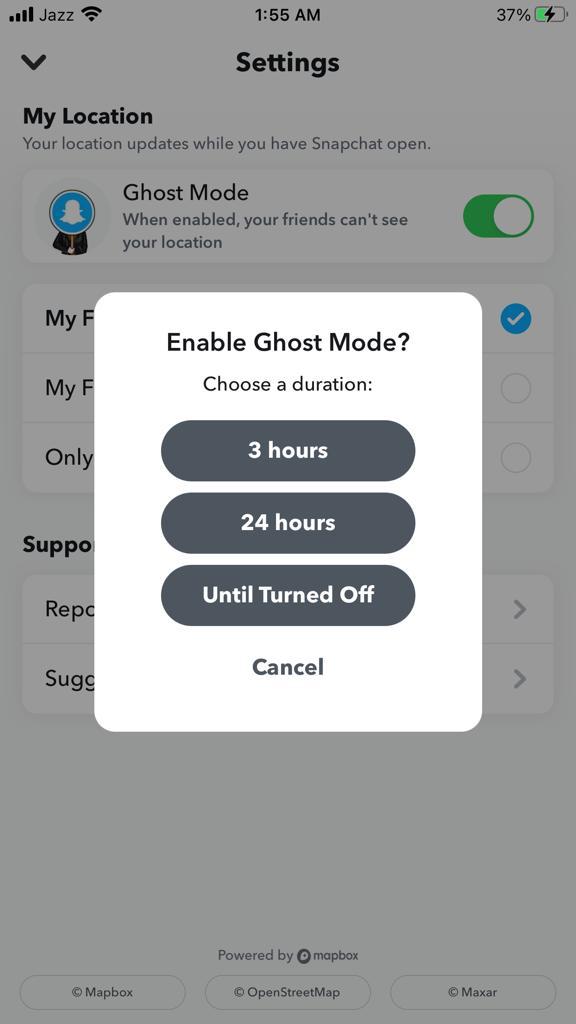 The Ghost mode will be off, You can turn it on to prevent your location access to your friends. You can select the time of 3 and 24 hours to remain it on or can also select it for a long time until you turn it on. There is the same procedure of turning on and off to this mode.
In the same menu, when you turn off the Ghost mode, you get access to select the friends who can see my location,
My Friends, except those you select
My Friends, to show all your friend list
Only these Friends, you select on the app
Change Location Access on Your Mobile for Snapchat
When you are installing the Snapchat app, it requires location and other important permissions from the device. You can allow or deny location permission at that time. But later if you feel that the app is viewing your location, you can change by going to the mobile settings. Here is the method you can turn off app location from the mobile to hide your location from friends.
Open the Settings app on your iOS
Choose the Snapchat option by scrolling down
Tap on the Location option
Now you should select Never from Location Access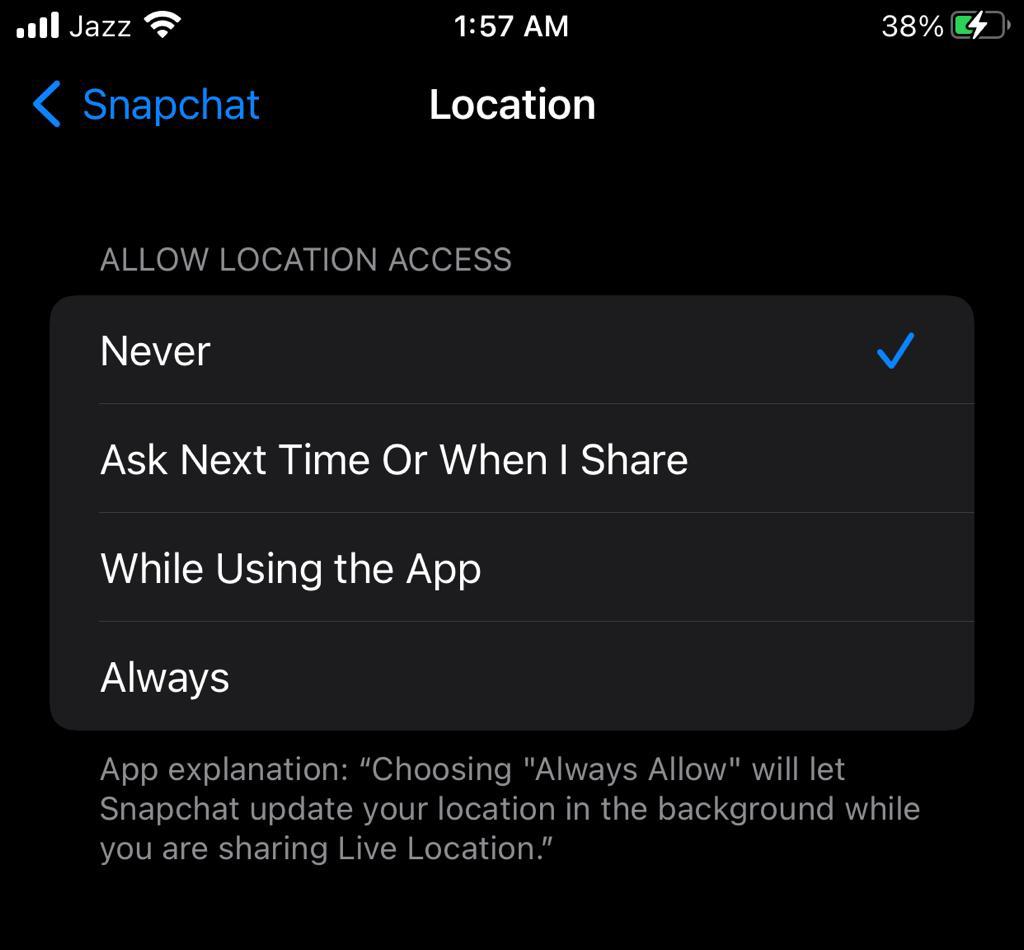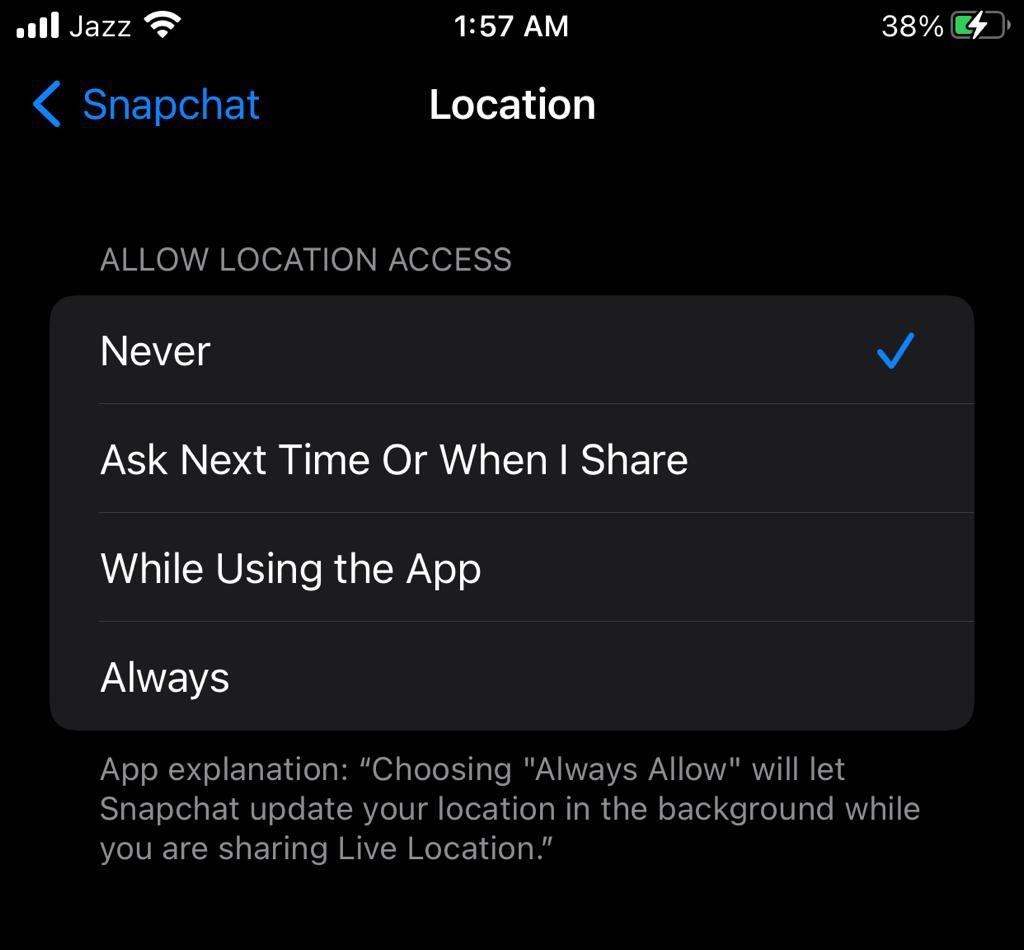 Turning off the Location access of the app will change all your customization of stories and filters based on your locality. Doing so will not allow Snapchat to view and share your location through Snap Map. On iOS, you can allow the app to access your location only while it is in use. This also works for those who want to be a map but don't want to share their location.
Conclusion
Snapchat ghost 👻 is a useful feature of Snapchat in hiding the location of your activities. If you want to hide your location on the app from your friends, it is the best option for you to turn on the ghost mode. Mainly every user of the app desires to have such privacy from their friends. Hope! this brief note will be informative for you in turning on the ghost mode.