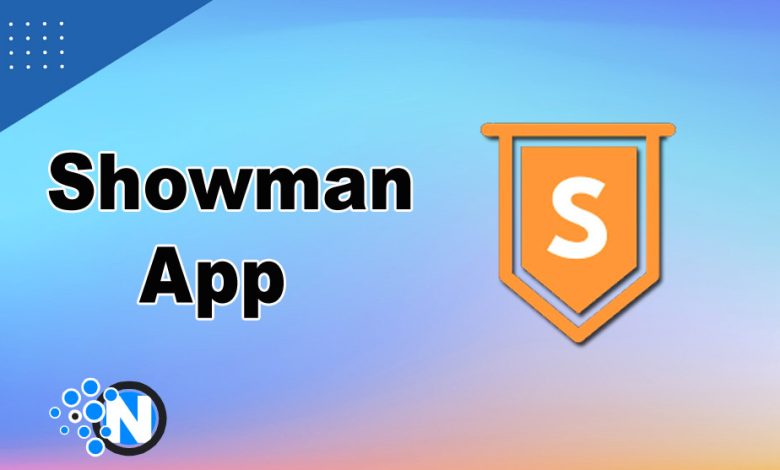 Showman App has taken the world by storm as it provides numerous tools for livestock owners to manage their shows. The built-in features make sure that you can organize and run different programs smoothly to capture the user's attention and grab the desired outcomes. The evolution of this platform with time has opened new doors of success for people who are particularly involved in streaming detailed shows on livestock and its products. This platform will be significantly important if you are also related to this field and want more beneficial results. We have developed this guide to help you learn about its different aspects and how to use it.
What is the Showman App?
Showman App is one of the most famous cloud-based software available for desktop and laptop users only. It helps you store and stream livestock shows in ultra-HD quality to capture the public's attention and promote its products. It comes with numerous built-in tools and options that can make you manage and run the programs smoothly. Hence, you can easily make your mark in this world by managing different processes. In this highly fast-paced world, when organizing several things simultaneously is getting immensely challenging, this platform provides convenient ways to record and publish your shows.
Features of Showman App
After performing extensive research and exploring different aspects of the Showman App, we have created a list of its key features and attributes. You must learn about them to leverage the full potential of this platform.
1 – Online Entries and Payments
One of the most exclusive features of the Showman App is that it supports online entries and payments. Thus, it makes it extremely easy for organizers to manage the participants and ensure payments. Also, this feature reduces the paperwork significantly, which could be frustrating when registering many users.
2 – Set of Tools
As described previously, the Showman App provides you with a set of different tools that help you perform various critical tasks smoothly. You can ensure the show runs smoothly by performing other activities, like check-in, weigh-in, ring management, and results recording. It delivers an exceptional user experience to your audience.
3 – Cloud-Based Solution
The developers of this brilliant software are well aware of modern trends and their benefits. Therefore, they have launched it as a cloud-based software. In this way, you can access it from anywhere with the help of a quality and fast Internet connection. Additionally, the organizers can stream and manage their shows easily, even on the go.
4 – Results Recording and Publishing
Another exciting feature of the Showman App is that you can easily record results and publish them over the web by utilizing its social tool. With the rise in technology, the developers focused on integrating the modernism elements into the infrastructure of this software. Consequently, you can provide your audience with the latest results even if they haven't joined the live show.
5 – Show Day Management
In the above paragraphs, we have elaborated on the built-in tools of the Showman App and their role in managing different aspects of the shows. These tools also play their role in streamlining your show day management plans. Also, the judges can deliver the results online with the help of this platform. Consequently, you can learn about your position and process the further steps effortlessly.
How to Use the Showman App?
Utilizing the power of the Showman App to manage and organize your livestock shows is not tricky. However, not following the critical steps precisely can make you find challenges in your journey. Therefore, we have highlighted all the essential steps you need to follow to achieve the desired results.
1 – Access the Platform
Showman App is a cloud-based software. That's why it can only be accessed online and with the help of a strong Internet connection to avoid buffering. Grab your compatible devices like a PC or laptop with an updated browser. Open the search bar, type Showman App, and press enter. It will take you to the results page. Here, you will see numerous sites. Locate the official one and click on it to access the homepage.
2 – Understand the Interface
After accessing the homepage, you need to understand the interface of this amazing software. You will come across different details and tools that will help you learn about how to manage your livestock shows and organize them precisely. Also, you can learn about the key features mentioned earlier, along with the history of this software. It not only boosts your knowledge about this platform but also enables you to use it conveniently.
3 – Create an Account
In the next step, you have to create your account on this cloud-based software to access its full potential. On the homepage, you will see a Yellow button with "Create My Show" text written over it. You will be redirected to the Sign Up page by clicking this button. Here, you have to add complete and precise details about your name, address, and credentials like Email and password. Then, click the "Create My Account" button at the bottom.
4 – Verify Your Account
After following the steps described in the previous section, you will receive a verification link on your Email address. You must open the mail and click on the link to ensure that you are creating the account. Alternatively, copy and paste the link into a new tab to perform this activity.
5 – Add the Payment Method
Next, you have to add the payment method through which you can transfer funds into or from your Showman App account. Previously, there were limited options available. However, the rise of online transaction trends has made it significantly popular to pay dues online. 
6 – Watch and Create Shows
After performing all the steps, you will be able to watch and create the livestock shows. The best part of this brilliant software is that you can have an extensive library of livestock-related shows. By sorting them and paying fees, you can easily watch your favorite shows and take your experience to another level of entertainment and amusement.
Showman App Pricing
Showman App provides you with an extensive library of livestock shows. You can easily access and watch them in ultra-HD quality. However, you must pay a specific amount or purchase a membership. The pricing details and plans are described below.
Weekend Show or Jackpot: $299
Large Expo or Fair: $599
Final Verdicts
Showman App is one of the most exciting and fascinating ways of enjoying livestock shows to improve knowledge about this most critical veterinary field. Further, if you are looking forward to managing and organizing your shows to promote your breeds and their products, you can leverage the potential of this cloud-based software. The built-in tools and easy-to-use interface have made it extremely easy for both spectators and show developers to pocket enormous perks. Just create your account and pave your way to entertainment and enjoyment.