Please revise on the following  some details about our Team details:
Nogentech.org has a commitment to revealing the most recent technology news.  We have a team of specialists in the world technology, science technology, education technology, mobile phones, and the latest tech news. This blog is one-stop-source to gather information about the technology on time.  We update this blog on a regular basis since we are conscious about your priceless time and interests to be aware of the most recent news. We feel happy to contribute our parts to make this blog number one online for news information about both technology and resources. We are always here to respond to your communication.
Admin : Fawad Malik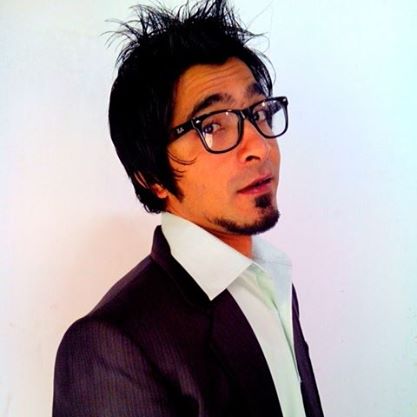 Hi everybody! I am Fawad Malik with an interest to reveal the most recent technology news. I am a technology blogger and admin of  Nogentech.org. I have a commitment to revealing the hottest technology news.
I have happy  followers in different social networks because my efforts and eagerness to support others to be aware of the technology news directly.
I am here to share my ideas, the latest technology news, and happenings around the world. I feel happy to listen to leading sources togather the honest information that I make public here.
I have been contributing a little to support people who are technology conscious and seek the technology news online. I have a decade of experiences in technology blogging successfully. My commitment is to improve my efforts to support my followers.
We are providing few services as well:
Web Development.
Web Desgining.
Content Writing.
Banner ads
Social Networking
Logo Designing
Technology Reviews
For more details visit our services website: onlineawagat.com
Below are my Social Pages:
You can Follow me on Twitter : https://twitter.com/fawadmalik777
You can Follow me on Google + : https://plus.google.com/u/2/+FawadMalik777
You can add me on Facebook : https://www.facebook.com/fawadmalik7777
Here are some details about authors.
Author: Nasir Mehmood
I am an Engineer by education & Blogger by passion. My goal is to exceed the user's expectations by providing latest technologies and latest updates of the cyber world!
I love to Discover the world through Internet, Knowledge & Inspiration to make a beloved community as NOGENTECH.
Author: Kimsea Sok
Kimsea Sok, Owner and founder of basic blog talk.
I am a simple blogger who always loves to learn and share what I know about basic blogging and online business.
I did a lot of mistake along my business while I was a newbie to blogging, thus I don't to see any newbie blogger follow what I did.
So, I always write about my story and hope you convert those fails as your advantage of starting your business with blogging. I know that it may not a wonderful story but I hope everyone will learn and make it is your successful.
Author: Brandon Surber
I live in the US and I am an active blog writer. I love tech and sports!
Technologies significantly affect human as well as other animal species' ability to control and adapt to their natural environments.
The term can either be applied generally or to specific areas: examples include construction technology, medical technology and information technology.
Author: Parvesh Bravo
I am Parvesh Bravo, an author of Nogentech.org.  I have been revealing the best ideas in SEO, advertisements, marketing, and other categories.  I feel satisfied to suggest the most outstanding and reliable techniques in my blogging. I prefer the most reputable sources to gather the honest news that I wish to publish to support others. I believe that technology has affected society and its surroundings in a number of ways. In many societies, technology has helped develop more advanced economies and has allowed the rise of a leisure class.
Writer: Mohammed Rafi
I am writing contents for Nogentech.org and i believe that technology is supposed to make our lives easier, allowing us to do things more quickly and efficiently.World is all about technology that plays a leading role behind everyone's lifestyle beyond doubt. We are here to support visitors to know in-depth about what is happening in the tech world. We understand how the most advanced technologies have the finest stuff to make users of all ages satisfied. We dedicate ourselves to provide the best support to you keep an eye on the technology.
Related Sites: Techcrunch.com , Exremetech.com , Gizmodo.com , Zdnet.com, Technewsworld.com , Techradar.com