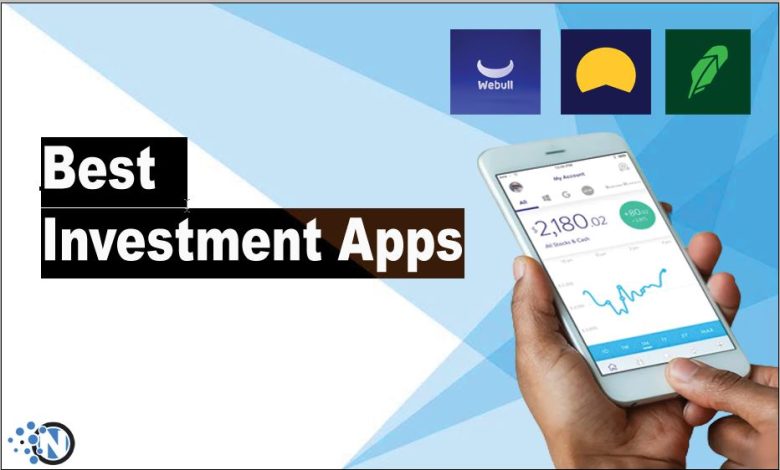 Best Investment apps have recently emerged as a potent tool for assisting investors of all experience levels in making informed and timely investment decisions. Investing your money in a business or company to get handsome ROI is definitely a frightening activity, especially when you are totally new to this. As a fresher lacking the basic investment know-how and support to take some smart investing steps. You need a mentor or professional investor to help you invest your money in safe hands.
Plenty of investment apps are available on the web that can work great for beginners and professionals. Investment applications are becoming a growing and best option for fresh investors to get involved efficiently in the stock market and local trade to find better investment opportunities.
With the help of the best investment app downloaded to your smartphone, you can pick up your phone and trade instantly by tapping your screen a few times. Most apps allow you to trade for free or at a relatively low cost to lessen the cost of investment.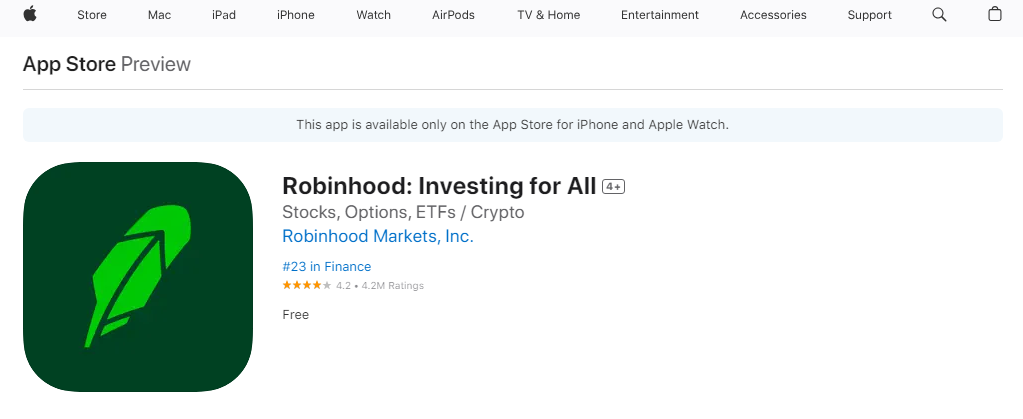 Robinhood has gained immense popularity for its user-friendly interface and commission-free trading. This tool eliminates the need to pay commissions while trading stocks, ETFs, options, and even cryptocurrencies. Robinhood is a great option for both new and seasoned investors to its user-friendly interface.
Moreover, Robinhood offers a "fractional shares" feature, enabling you to invest in high-priced stocks with smaller amounts. This feature opens up a world of investment opportunities that might have been previously out of reach. With its customizable watchlists and real-time market data, Robinhood empowers you to stay informed and make timely investment decisions.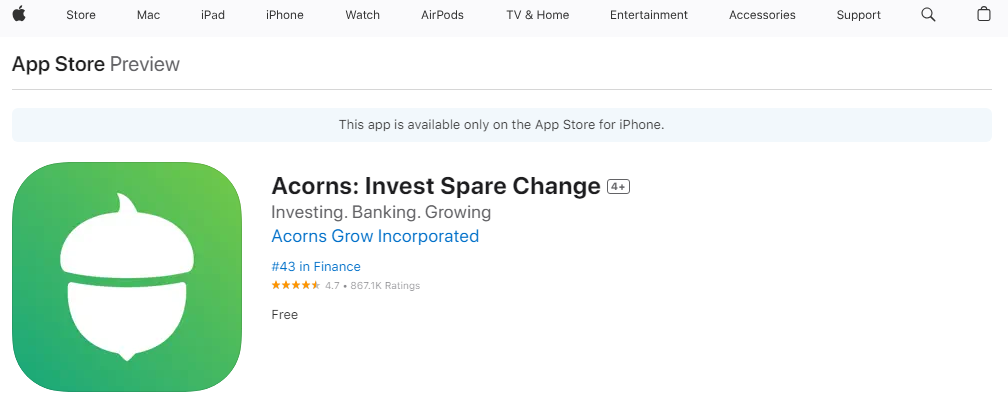 Acorns takes a unique approach to investing by automatically rounding up your everyday purchases to the nearest dollar and investing the spare change. This "round-up" feature allows you to invest small amounts regularly without even noticing. Acorns also offers "Found Money," where partner companies invest a percentage of your purchases back into your Acorns account.
The app provides several portfolios based on your risk appetite, ranging from conservative to aggressive. With its "Acorns Later" feature, you can set up an Individual Retirement Account (IRA) to save for your retirement effortlessly. It simplifies the investing process, making it ideal for those looking to start investing in small amounts.

Webull is an investment app geared towards more experienced investors who seek advanced trading tools and data analysis. Stocks, options, and ETFs can all be traded commission-free within the app, and trading hours have been extended for several assets.
Webull offers comprehensive market data, technical charts, and analysis tools to aid you in making educated trades. You can track international stocks and market developments with ease to access to worldwide market data. It also has a paper trading option for those who want to hone their trading skills.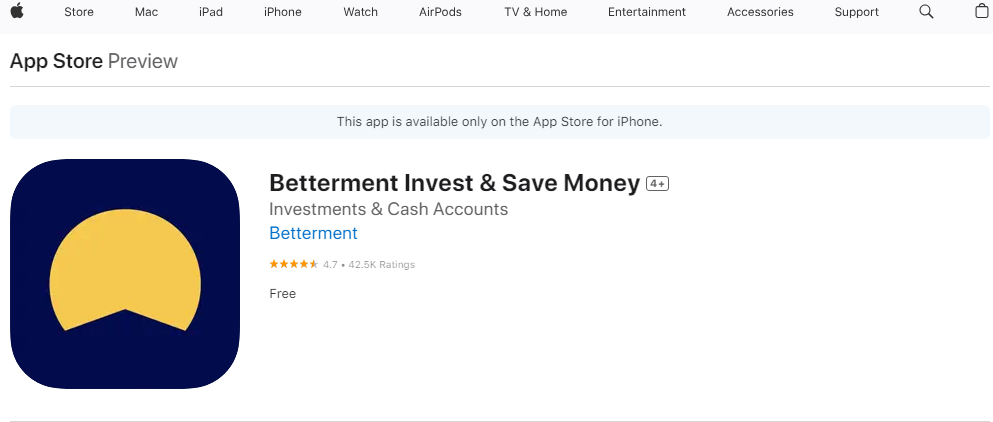 If you are seeking a superb investment app that will allow you to make a safe and luxurious investment, then you must try betterment. Using a blend of software and human, financial advisers, this investment app uses passive investing to invest your money in almost 13 ETF accounts.
It helps you create a personalized portfolio on the platform with details like your investment goals & risk tolerance. Then, automatically rebalances it to bring more investment opportunities according to your personal interests. It also provides assistance to real financial advisors to make wise decisions.
You can start its digital plan with 0.25% per year with a $0 minimum balance. Its premium plan starts at 0.40% per year with a $100,000 minimum balance. In simple words, when you are using this app, the more you deposit in your account, the less you will have to pay.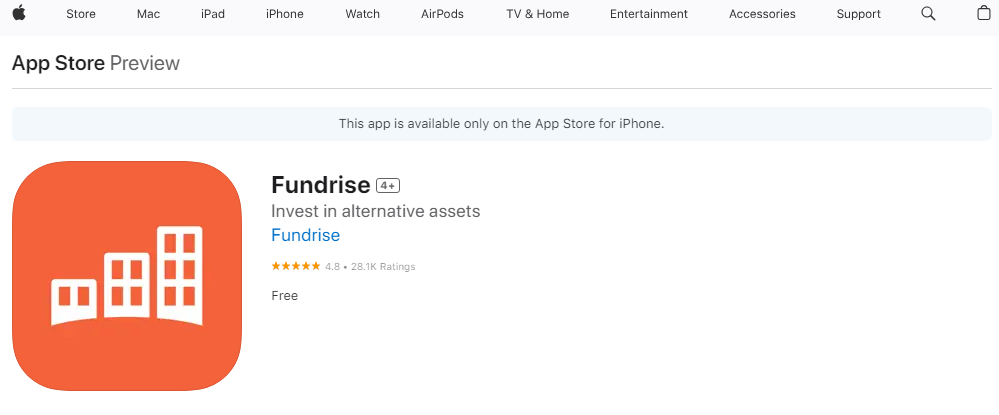 For investors interested in real estate, Fundrise provides an excellent platform to diversify their portfolios. Fundrise allows you to invest in private real estate deals without the need for a significant upfront capital commitment. This app pools funds from multiple investors and uses them to invest in commercial and residential properties.
Your risk tolerance and financial objectives will determine which Fundrise investing plan is best for you. Fundrise provides individualized solutions for investors seeking either capital resources or steady income. You may track the status of your real estate holdings and receive frequent reports and updates from the platform.
Stockpile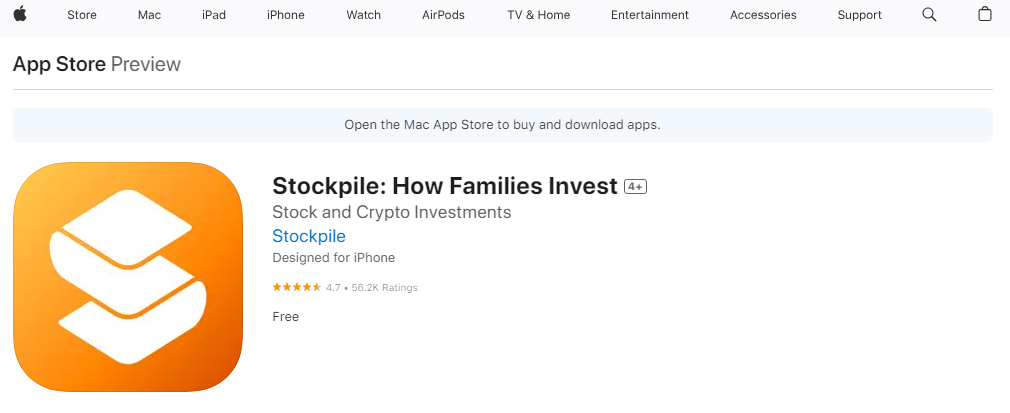 Looking for a unique yet efficient approach to buying and selling stocks without making a huge effort physically? You must go with the stockpile. By using one of the best investment apps, you can quickly purchase partial shares of almost any company through this app.
On the other hand, it also offers you to fund an account with a stock gift card that gives the fortunate beneficiary shares of stock starting from the value of $5. You will be charged no monthly fee if you are using this app but all trades are made for 0.9 $ each. This investment app is loved by parents or grandparents who are looking to get their kids or young adults interested in investing their finances.
Final Words:
Hopefully, you will find these investment apps interesting and handy as well to make safe investments, but if you still looking for more, you can read reviews about more best investment apps here in order to choose one that suits your individual needs. Each app offers unique features to cater to different types of investors, from beginners seeking a simple and automated approach to seasoned investors looking for advanced trading capabilities. Take the time to explore these apps thoroughly and find the one that aligns with your investment style. Happy investing!