Instagram
Reasons You Might Not Want to Join Threads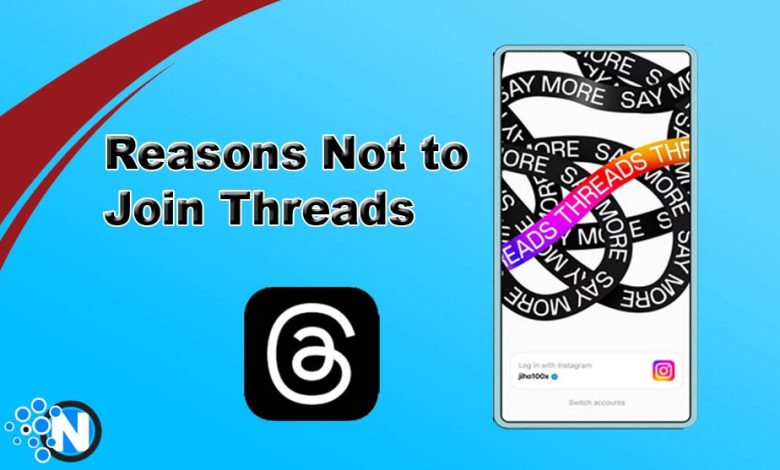 Instagram Threads have taken the world by storm and seriously impacted the reputation of Twitter, but there are reasons you might not want to join threads. Since its launch, a record-breaking figure of users has joined this platform, enabling you to communicate with a closed network of friends via private groups. Although you receive many outstanding benefits and exceptional usability features, some people have given poor reviews about this app and guided others not to use this app. After analyzing the interface and every characteristic alongside users' reviews, we have listed some important points that prevent you from using it.
What is Instagram Threads?
Instagram Threads is a messaging app developed and launched by Instagram. With the help of this platform, you can have a private group conversation with your close friends and relatives present on your Instagram profile. You can share your current activities with your friends and families by utilizing the Status Update feature. Further, Threads provide a separate space to interact more personally by commenting and sharing the posts. Besides, you can also stay connected on Instagram. This application is designed to foster more intimate and focused communication to provide a separate place.
Read More: Twitter vs Instagram – Which One is Better for Business?
Reasons You Might Not Want To Join Threads
In addition to many outstanding features, several reasons prevent you from joining the Threads. In the under-section, we have elaborated on some essential factors you must consider before having your hand on this platform.
1 – Safety Concerns
Threads is linking Instagram directly and get the relevant information from there. Although designed to build stronger connections among individuals, it also leads to potential privacy and data protection issues. You may need help with several critical issues regarding your audience. Instagram accounts contain information you want to keep from sharing with your followers and following. But Threads may take it to the parent company Facebook, causing you to experience the leakage of sensitive information.
2 – Social Pressure
You can create a community of close friends and relatives on Instagram Threads. Thus, everyone expects to participate in the discussion, resulting in social pressure and obligations. Sometimes, people suffer from mental traumas and other heavy pressures that they do not want to talk to their families and friends. In such cases, if you don't reply, the consequence may be in the form of misunderstandings and hurt feelings, leading you to lose your friends and close ones.
3 – Limited Audience
Instagram Threads is designed specifically to have a close interaction with your audience to build strong bonds with them. It is both a beneficial as well as a negative aspect of this platform. The benefits may come in the form mentioned that you can bring your family and friends closer. On the other hand, if you are fond of sharing your data with a larger audience to interact well with them, you will get fewer chances. The limited people outreach may be frustrating for some users.
4 – Redundant Features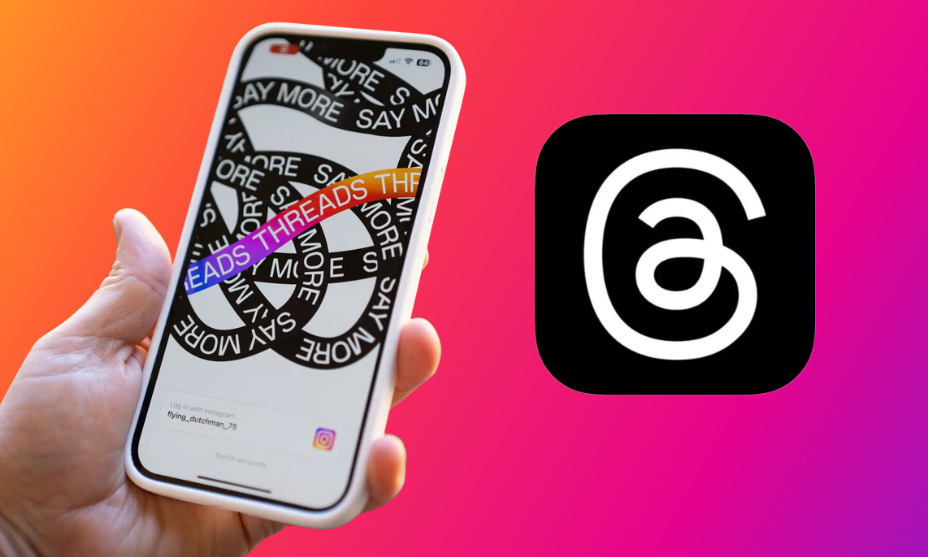 Redundant Features mean that the same features exist on multiple networks. Threads allow you to share your current activities through Status updates, which are also available on other platforms like Instagram, Facebook, and WhatsApp. Thus, the users may question the need for this new messaging app while many others are already working and offering good services to them. Thus, the developer needs to integrate more compelling features into this platform to deliver some exclusive experience to the users.
5 – Increased Distraction
Like Snapchat, Threads may also cause you to receive continuous notifications for new messages and updates, disrupting your productivity and working abilities. Further, if you are already a social media geek and spend most of your time utilizing different platforms, adding Treads in the mix can negatively impact your time. This is also one of the main reasons you shouldn't join this network.
6 – Privacy Settings
Unlike Instagram and Facebook, Threads don't allow you to set enhanced privacy on your profile to determine who can watch your status and activities. Furthermore, you can not set up comprehensive settings and controls to customize your profile details. Also, Threads don't let you set specific message retention periods, posing a question mark on the credibility and authenticity of this platform. Without robust privacy, some users feel hesitant to opt for this app.
7 – Lack of Cross-Platform Integration
Meta has launched the feature of cross-platform integration between its social apps. For example, you can share your WhatsApp status update on Facebook. Similarly, Instagram stories and posts can also be integrated into another platform. However, Threads do not provide this option. It emerged as a standalone site to help people share their thoughts and experience in a single place. People who love to utilize multiple platform platforms simultaneously may find it less worthy than the others.
8 – Limited Availability
Although Threads has stormed the world with its revolutionary features and attributes, it is not available in every corner of the world. Some countries still face restrictions from utilizing this new platform, and their users are waiting for Meta to remove them. Consequently, they feel left out and disconnected from friends who are enjoying its features. This limited availability is also the reason you should not join Threads.
9 – Content Moderation
Instagram Threads' primary purpose is to share thoughts and experiences with friends and other individuals. Still, you can share photos and videos with them for enhanced entertainment. But, some black sheep are implementing this feature to share inappropriate pictures with people, posing a limit to its credibility.
Final Verdicts
These are the main reasons you should not join Threads. The Instagram-oriented platform has confirmed its potential to hit the worth of Twitter at the very beginning of its launch. Still, many known flaws can cause us to avoid it. Among them, the most significant ones are poor privacy controls, safety concerns, content moderation, limited availability, and increased distraction. If the developers focus on eliminating these errors and making it more accessible for the users to integrate with other platforms, its popularity could rise in the upcoming years.