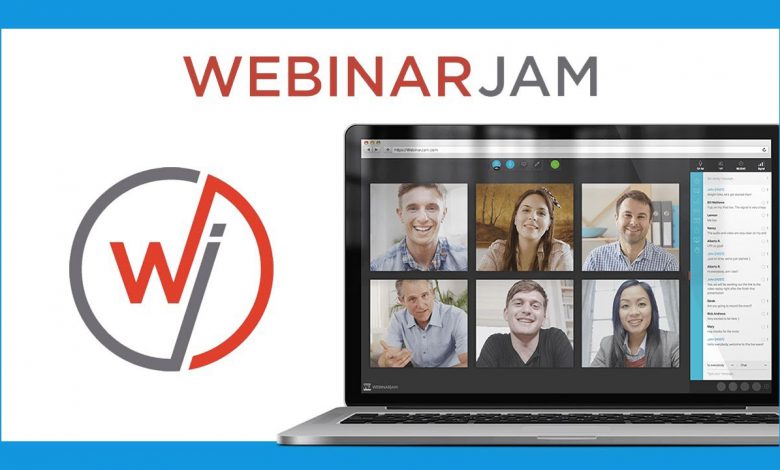 Today, WebinarJam is one of the best webinar hosting platforms on the market. It currently has over 30,000 users and the number is growing. It generates QandA sessions, clarification sessions, and chats. Probably one of the best parts of WebinarJam is the ability to customize webinar designs The delivers unmatched versatility combined with high-tech precision at the most affordable prices that set it apart from most competitors on the market.
Also Read:
Price Packages
WebinarJam offers extremely flexible pricing plans with a wide range of features. You get three price packages:
First plan – "Basic". It costs $ 479 per year when billed annually and is best for webinar beginners. The basic plan includes:
3 speakers per webinar
500 attendees per webinar
Customer service 24 hours a day, 7 days a week
Second plan- "Pro". This plan costs $ 783 per year when billed annually. It is especially suitable for professionals who regularly host webinars. The Pro package includes:
4 speakers per webinar
1000 attendees per webinar
Customer support 24 hours a day, 7 days a week
The third package- "Premium". WebinarJam claims that this plan can provide users with 10 times more utility, energy, and benefits than the other two plans. This plan costs $ 997 per year when billed annually and is one of the most expensive plans on the market. This plan is best for professionals who are well versed in webinars and their use. The Premium Plan includes:
6 speakers per webinar
5,000 attendees per webinar
24/7 customer support
WebinarJam offers a 100% risk-free 30-day compensation guarantee for three packages.
Features
WebinarJam lives on the best webinar platform available today. Here are the features of WebinarJam:
Highly Automated
Campaign Management at Your Fingertips
Post-Event Communication
Multilingual Features
Powerful Data Analytics
One-Click Registration
Easy Administrator Configuration
Wide Compatibility
Extensive Integration with third parties
Flexible sharing options
Read:
Benefits of Webinarjam
Some of the most notable benefits of WebinarJam are:
Very easy to use, with an intuitive user interface.
The basic plan is offered at one of the lowest prices on the market.
Fully integrated with numerous training videos to provide comprehensive user support.
24/7 real-time customer support, including free live chat support.
Automatically record every webinar session.
Provides flexible and dynamic layout control to optimize the display.
It has the unique ability to send SMS and voice messages as notifications to registered participants just before the start of the webinar.
Lets you easily combine webcam, screen sharing, and pre-recorded video in one webinar.
Drawbacks of Webinarjam
WebinarJam is currently one of the most reliable webinars on the market. However, this also has its drawbacks. Some of them are:
The premium rate is very expensive and intended for professionals.
Rare cases of latency when streaming videos
Survey data cannot track people which option the participant clicked on
Show the message "Reconnect": Button Connection problems, sometimes even with a good connection
Read:
How to Use WebinarJam?
Sign up for a 14-day trial for only $ 1. Download your plugin, it will allow you to use it seamlessly with the software in your browser. WebinarJam requires you to deliver your presentation on a computer rather than a mobile phone, but honestly, it's still better if you want your webinar viewers to have a clear and powerful image.
Desktop slideshows allow you to interact with your audience via chat, answer questions and have more control over the room as a whole than on your phone or tablet. When you're ready to start your first webinar, you will need to find the "Your Links" button on the webinar page. This will take you to a list of various links. 
As an organizer, you need to click on "Presenter Login Links", copy the link to the "Live Room" and paste it into your browser. So you're in the webinar room. Then you want to click on a room and you're ready to start. When you're ready to start, simply click "Start Event" and your chat will be launched.
It is equipped with qualities that can be used very effectively by small, medium, and large businesses. In addition, WebinarJam offers modern customer experience and interaction features that make it a great addition to your endeavors if your goal is to drive sales and generate revenue through your webinar. The best part is that you get a 60-day free trial to help you determine if it's right for you.