Samsung is a popular brand that comes with many impressive features and outstanding qualities. It has provided many apps that help to improve the users' experience. Deco Pic app is also one of them that appears to improve the use and workability of Samsung. Remarkably, Samsung introduces different applications for users to enjoy, but recently Samsung has fixed an application named DECO in Galaxy's new devices. In this guide, you will come to know all about the Samsung app and its workability.
What is DECO PIC App?
The Deco Pic app is a set of tools that helps users to create different creative photos and silly posts on their own Galaxy phones for sharing on various social media platforms. More interestingly, this provides users an opportunity to entertain and get enjoyment by having this app on their mobiles. They can create funny videos, and pictures, using plenty of frames, stickers, and masks. This is just a camera mode that is available in updated Galaxy mobiles.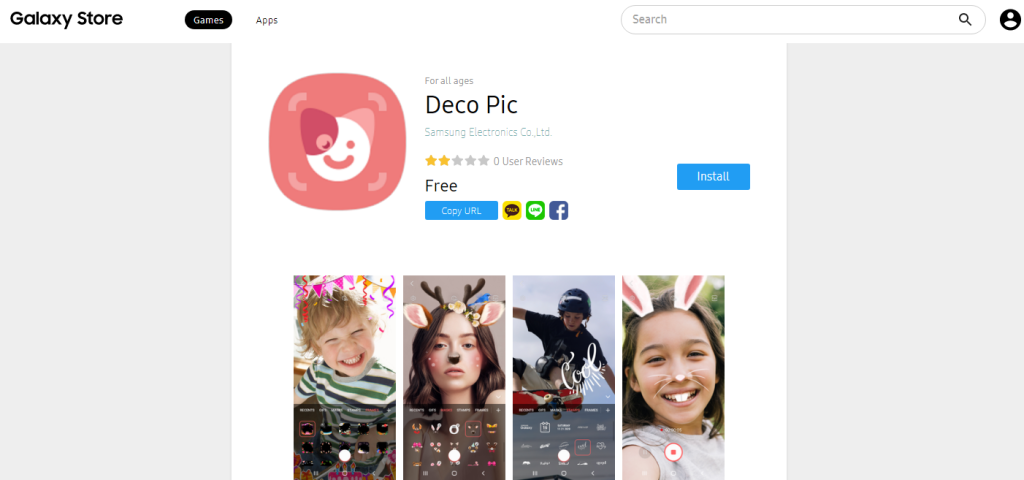 At first look, the user just considers it malware which was downloaded without the intention of the user but actually this already exists in the updated version.
How Does Deco Pic Work?
Remarkably, the Deco pic is an exceptional invention of Samsung with exciting features to help those who are eager to capture pictures in various looks and styles. The exciting thing is that you can use this by following very simple steps while opening your camera and you click on the app, there appear many impressive stickers, frames, and masks that you can apply while making videos and images. These all exist in separate forms in new models of Samsung Galaxy. It all depends on you to choose your favorite masks, sticker, or gifs. The users can have plenty of all these categories that can be downloaded.
The Deco pic app is a kind of tool that helps you not look for other editing apps, it has all features that you need to edit your photos/videos or convert them into interesting shapes. In a single form, it comes with all those qualities that you have to find in many applications. The company apparently has introduced it as a separate app that is with many features and is easy to access for users.
Features
As we have described Deco app has come with very outstanding features, these features provide very enjoyable movements for the users when they have a chance to use these all features.
Frames, DECO has many beautiful frames to decorate pictures, and when the users interact with these get very pleasant movements.
GIFs: Gify GIFs are those enjoyable stickers that the user applies to preview an image. When searching and using different matches and terms GIF images help to retrieve images.
Masks: There are many unique and impressive masks that the user can apply on their face. These masks show interesting effects according to facial expressions. It creates a look of viewing the user's face in an impressive way.
Stamps: Stamps help plenty of letters to decorate pictures. These Stamps has also a very crucial role in improving the level of a picture.
View More: This is another impressive feature of deco pic to offer the chance to users to get more stickers from the Galaxy store.
Permissions
There is no doubt, this has been introduced automatically in Galaxy phones but using this app, the official Galaxy store for the Samsung Deco pic get demanded some required permissions. If you want to get more impressive use, you just need to go through the permissions procedure.
But interestingly, It allows you to use the basic features without having permission.
Required Permissions:
Camera: For giving graphics to pictures or videos
Storage Space: This helps to save recorded pictures
Audio: For recording sounds when recording videos
Optional Permissions:
There is nothing required for getting optional permission
You can see, all the latest updates and news for Samsung Deco pic and can download the latest version.
Does Deco Pic Work on All Galaxy's Mobiles?
Deco pic is an attractive tool that has been introduced in the Galaxy's phones. When users have attention to dress up their photos a new look and make them beautiful just can be done by using this tool.
In addition, when we talk about availability it is present in all the new and updated versions including, Android 9 to Android 12. The photos can be seen in an amazing result just by using this outstanding device.
Is It Required to Download Deco pic?
As you come to know that this is the kind of application that came in recent updates and inventions. In the past provided Samsung features this app was not available but the Samsung company went on to the next step and brought this invention into place for improving its user's experience.
There is no need to download a Deco pic, it already is present in new models. The users can have this opportunity to make utilization of this app by creating funny photos and videos of their choice.
Final Words:
Deco pic is a Galaxy app that provides users with exceptional features to create their preferred videos and photos by using different frames, Gifs, masks, and stickers with a creative mind. More interestingly, it helps the users to not find out any other application for editing a video or photo. It has all the editing features to assist the users. if you want to get more information about the app and how it works you check it out from the above body of text.