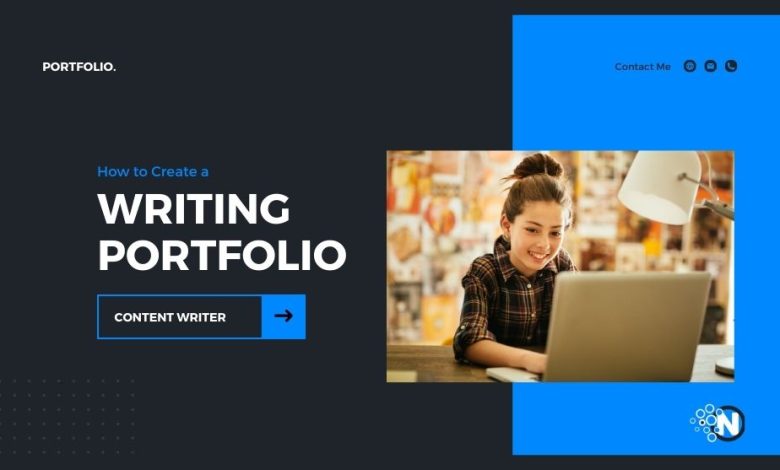 When you are looking for writing jobs, a well-designed writing portfolio could be a great marketing tool. Whether you're a professional writer or just about to pursue writing as your career, having a well-crafted writing portfolio is important. It helps you showcase your skills, attract clients, and land writing jobs. But what if you don't know how to create a portfolio? How do you create a great writing portfolio that gets you noticed?
In this step-by-step guide, you will learn the process of building a writing portfolio from scratch.
Writing Portfolio Guide
Define Your Niche and Goals
First of all, define who you are as a writer and why you should make a portfolio. Which writing specialization are you interested in? Do you like content marketing, fiction, journalism or technical writing? By understanding your niche, you can better target your portfolio at potential buyers or customers.
Furthermore, set clear goals for your portfolio. Are you looking to land freelance writing gigs, showcase your expertise in a particular subject, or apply for writing jobs with publications? Your goals will guide the content and structure of your portfolio.
Select Your Best Work
Your writing portfolio is only as strong as the pieces it contains. Start by selecting your best work to showcase. Ideally, you should have a variety of pieces that demonstrate your range and expertise. Here are some tips for selecting your work:
Quality over Quantity: It's better to have a few exceptional pieces than a large number of mediocre ones.
Diversity of Genres: Include samples from different genres or writing styles if applicable. This shows your versatility.
Recent Work: Choose pieces that are relatively recent to showcase your current skills and style.
Relevance: Ensure that the pieces you select align with your niche and goals.
Read Also: Skills that Make a Great Content Writer
Edit and Polish Your Work
After selecting your best work, you need to edit and polish it to perfection. Pay close attention to grammar, spelling, punctuation, and overall readability. If you are not confident in your editing skills, consider using writing tools like Grammarly.
It is necessary that your writing is error-free and showcases your ability to craft clean, compelling prose. Presentation matters, so ensure that your formatting is consistent and professional throughout all your selected pieces.
Create an Online Presence
In this digital world, having a strong online presence is important for writers. Start by creating a personal website or a blog where you can showcase your portfolio. You can design a website or blog free of cost using website builders like wix or WordPress. Your website should include:
A Home Page: Introduce yourself and provide a brief overview of your writing niche and goals.
Portfolio Page: Display your selected pieces with brief descriptions or excerpts.
About Page: Share your background, qualifications, and writing journey.
Contact Information: Make it easy for potential clients or collaborators to reach out to you.
Blog: Regularly updating a blog with relevant and engaging content can help establish your expertise and drive traffic to your site.
Optimize for SEO
To increase the visibility of your online portfolio, optimize it for search engines (SEO). Use relevant keywords in your website content, headings, and meta descriptions. This will help potential clients and employers find your portfolio when they search for writers in your niche.
Research popular keywords in your niche and incorporate them naturally into your portfolio content. You can also use tools like Google Keyword Planner to discover relevant keywords and phrases.
Craft Compelling Bios and Descriptions
When presenting your portfolio pieces, craft compelling and concise descriptions for each one. Explain the context, purpose, and any results achieved if applicable. A well-written description can provide valuable context and make your work more appealing to potential clients.
Moreover, create a captivating bio for your website or portfolio. Highlight your strengths, experience, and unique qualities as a writer. Keep it concise and engaging, and consider including a professional photo of yourself to add a personal touch.
Read Also: Best Chrome Extensions for Freelancers
Seek Testimonials and Recommendations
Testimonials and recommendations from satisfied clients or colleagues can add credibility to your portfolio. Contact past clients and ask if they are willing to share a brief testimonial about your work. Add these testimonials on your website to build trust with potential clients.
If you're just starting and don't have testimonials yet, consider offering your writing services at a discounted rate or even for free to a few clients in exchange for their honest feedback.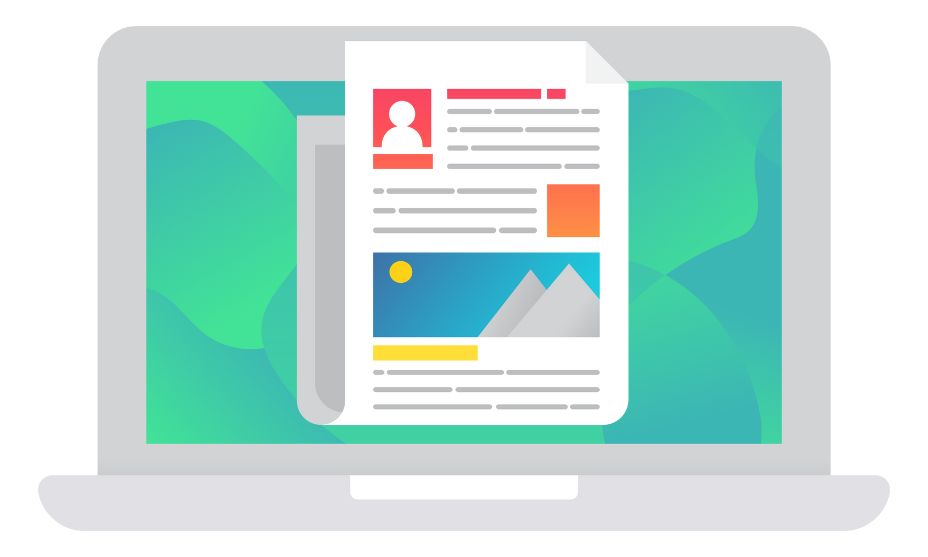 Network and Collaborate
A portfolio has not simply the function of exhibiting the work, but of building up relationships and networks as well. Go to writing conferences, join online writing groups, and connect with other writers as well as potential clients on platforms such as LinkedIn, Twitter etc.
Collaborating with other writers or industry professionals on projects or guest blog posts can also help you gain exposure and add more content to your portfolio. Networking can lead to valuable opportunities and referrals.
Regularly Update Your Portfolio
A static portfolio won't serve you well in the long run. It is necessary to keep your portfolio up to date with your latest information and best work. As you complete new writing projects or achieve significant milestones, add them to your portfolio. Remove any outdated or less relevant pieces to maintain a focused and impressive collection of work.
Read Also: Best Web Development Portfolios to Take Inspiration From
Promote Your Portfolio
Finally, don't forget to actively promote your portfolio. Share it on your social media profiles, professional networking sites, and with potential clients. Consider guest posting on industry-related blogs or websites to increase your visibility and drive traffic to your portfolio.
Remember that building a strong writing portfolio takes time and dedication. Be patient and persistent, continuously honing skills. As your skills and reputation grow, so will the opportunities that come your way.
Conclusion
Creating a writing portfolio from scratch can be challenging. As a writer, your portfolio speaks about how great your skills are; so, take a considerable amount of time and do it right. Decide on your niche, choose your best work, edit carefully, and make the Internet show your talent. If done correctly, your writing portfolio can become a key that opens up exciting opportunities and leads to an established career as a writer.