TikTok
How to Get TikTok Coins – An Ultimate Guide
TikTok Coins are also used to purchase in-app gifts and stickers that you can send as tokens of appreciation or support to your favorite creators. These coins can be used for various activities inside the app, such as tipping a creator you enjoy watching or buying premium stickers. You can also use them to purchase special effects and customizations for your videos that are unavailable without coins. Coins can be used to unlock various levels of content and access. Here, I'm going to share an easy step-by-step guide on how you can successfully acquire your own set of TikTok Coins in no time. Whether you're a total novice or a burgeoning expert within the social media landscape, everything that is needed for acquiring these valuable coins will be broken down here without any fuss.
What are Tiktok Coins?
TikTok Coins are a virtual currency that can be used to purchase virtual gifts and items in the app. Coins of Tiktok are bought with real money and can only be used on the platform, with no exchange rate to other currencies. The coins act as a currency within the app, similar to how points or VIP levels act as rewards for users. The more coins you have, the more options you have for interacting with other users and using the premium features of the app.
When someone receives a gift, they will get an allotment of coins. These coins can then be exchanged for 'diamonds.' As soon as the user accumulates around $100 worth of diamonds, these are able to be converted into real cash and sent directly to their verified PayPal account in fifteen days or fewer.
Where TikTok Coins are Used?
TikTok Coins can be used for multiple purposes across the platform. Some of the most popular uses for coins are:
Purchasing virtual gifts and stickers:
If you're a fan of a creator, you can show your love and appreciation by sending gifts or stickers that they can use to customize their videos. On TikTok, gifting comes in all shapes and sizes – literally. Different emoticons represent various prices of gifts that creators can collect to then cash out for money. In a way, sending gifts on the app is like tipping virtually; an excellent way to show appreciation for your favorite creator's content.
TikTok Coins are an easy way to do so without having to exchange real money or goods. You can send them a digital gift card with your purchased coins that they can use within their own account.
Sending Gifts in Tiktok Live Comments:
If a user is live streaming on TikTok, you can send them a gift or sticker by commenting in the stream. This will appear as an animated image alongside your comment, and you'll be able to view how many coins it cost you when sending the gift.
Unlocking special effects and customizations:
TikTok Coins are also used to buy special effects and customizations for your videos, which are otherwise unavailable without coins. This can give you an edge when it comes to standing out from the crowd on the app. For example, you can unlock a variety of transitions, filters, and music tracks to make your videos even more unique.
Access to exclusive content:
If you're a fan of certain creators, you can use TikTok Coins to unlock additional content and access. Different creators offer different content levels, and coins are the only way to access the higher tiers. This can include exclusive videos, live streams, and other extras that are only available to coin holders.
How to Get TikTok Coins?
There are two ways both paid and free to acquire TikTok Coins. But the major difference is that the free coins can only be used for in-app purchases, while the paid coins are available to be redeemed for real money. Let's take a look at each option in detail.
How to Buy TikTok Coins?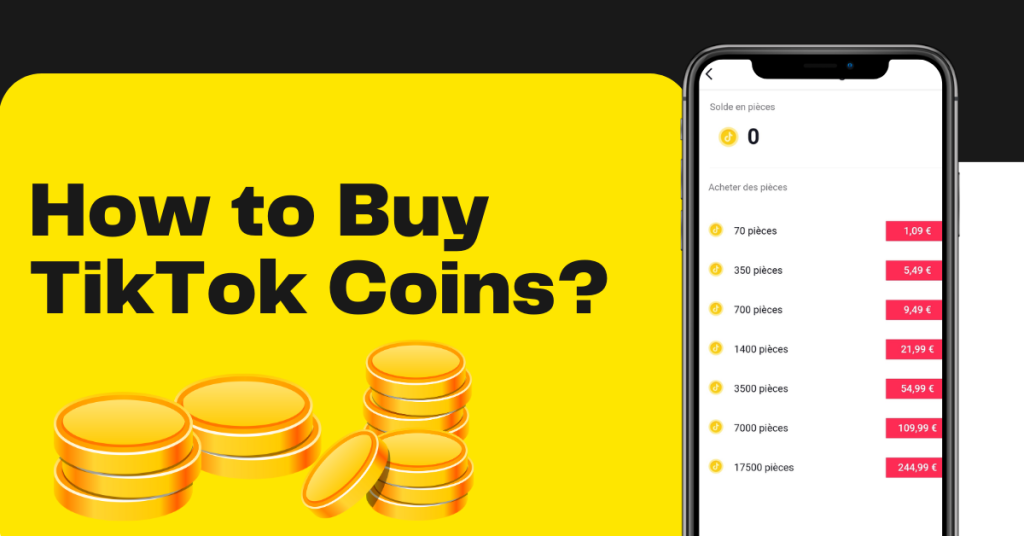 Buying TikTok coins is an easy process. All you have to do is tap the 'coins' icon at the bottom of the app, which will take you to the store page. From there, you can choose from different packages and buy coins with real money. Tiktok allows use to buy coins by using credit cards, debit cards, bank, Paypal, and even mobile payments.
If you are concerned about connecting your bank account to TikTok, then consider using a virtual card instead. This is just like a debit or credit card; however, it can also be linked directly with your PayPal account and even Apple Pay and Google Pay accounts.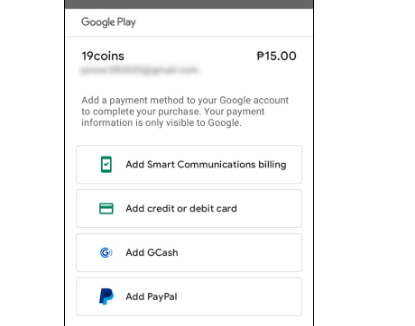 Prepaid cards provide a safe and secure way to pay, as they are not linked directly to bank accounts or credit cards. That means that even if your account is hacked, your phone is stolen, or there's a data breach of the TikTok database – you can rest assured that all your details remain confidential.
Cost of Tiktok Coin:
The cost of TikTok coins varies depending on the package you purchase. Prices range from $2 for 100 coins to $6.99 for 500 coins. The more coins you buy, the lower the cost per coin.
The coin's prices may vary in different regions depending upon the currency conversion and inflation rate.
How to Get Free TikTok Coins?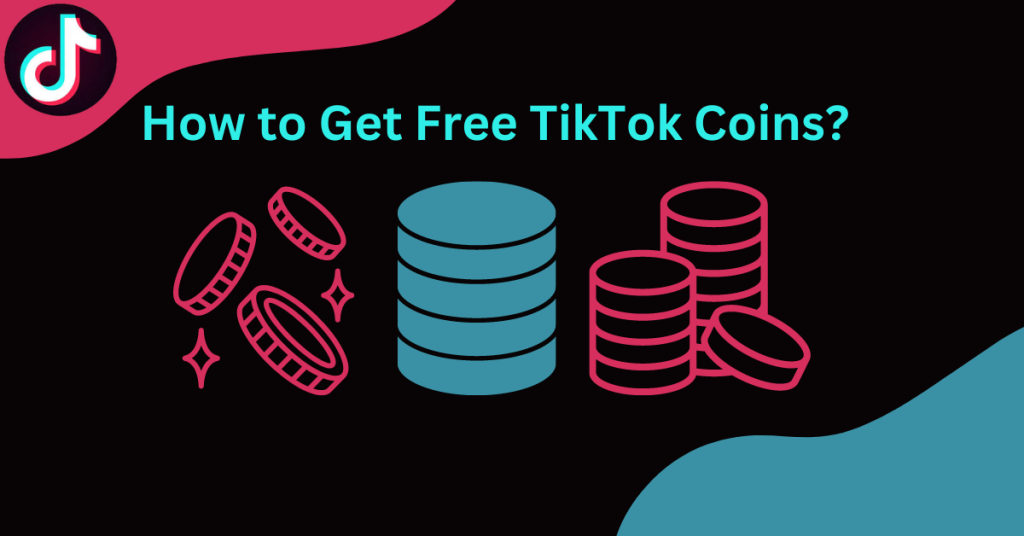 TikTok coins are an excellent way to mint money on the platform. Moreover, there exist plenty of avenues for accumulating these coins without spending a cent.
Watching Videos:
One of the easiest ways to get free TikTok coins is by watching videos from creators. All you have to do is to watch the videos from the For You section. With TikTok, you can easily stream videos and redeem your coins for free coins. To claim them, all you have to do is complete the necessary tasks.
Completing Quests:
TikTok regularly runs quests wherein you have the opportunity to earn free coins. These tasks can range from watching videos, downloading other apps, or participating in surveys. All you have to do is complete the task and you'll be rewarded with coins.
Participating in Challenges:
TikTok also has several challenges running all the time. Participating in these challenges can fetch you free coins. Just find a challenge that you're comfortable with, participate in it, and reap the rewards.
Referring Friends:
You can also earn free coins by referring friends to the platform. All you have to do is share your referral code with your friends and when they sign up using your code, you'll be rewarded with coins. Your friend will also get a bonus when they use your code to join TikTok.
Earn TikTok Gifts:
TikTok also lets you earn free coins by sending and receiving gifts. All you have to do is send a gift to your friends or receive one from them and you'll be rewarded with free coins. To truly earn the respect of TikTok users, and reap the rewards that come with it, you must put in extra effort to create exceptional content. Only then will you receive gifts for free.
Third-Party Apps:
Unlocking an abundance of TikTok coins can be achieved by downloading third-party applications. By taking part in their activities and missions, earning coins is achievable. However, users should exercise caution when utilizing these apps as they may require personal data such as banking information – only utilize them if you trust the source entirely like Zetcoins.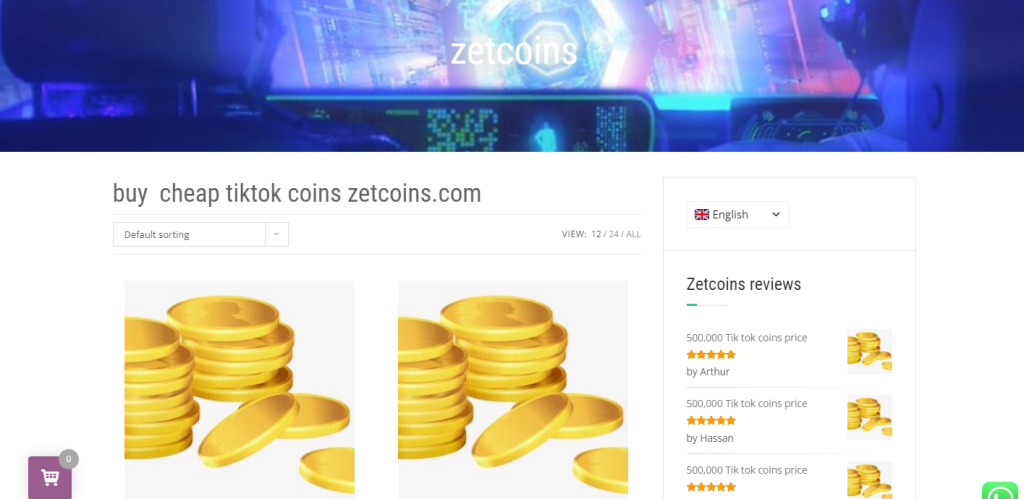 These are just some of the ways to get free coins on TikTok. With a little bit of effort, you can easily earn coins and redeem them for real money.
How to Redeem Tiktok Coins?
Once you have accumulated a certain number of coins, you can then redeem them for cash or merchandise. The redemption process is quite simple and straightforward. All you have to do is click on the 'redeem' button, choose the product or service that you want to redeem your coins for, and proceed with the payment.
TikTok coins are an excellent way to monetize your platform and give you the chance to make some extra money. With a few simple steps, you can easily earn free coins and redeem them for real cash or merchandise.
You will be asked to provide your payment details and once you do, the coins will be converted into real money or goods. Depending on the country you are located in, there may be a different set of redemption options available.
Final Verdict:
TikTok coins are an excellent way to monetize your platform and give you the chance to make some extra money. By watching videos, completing quests, participating in challenges, referring friends, and earning gifts from other users, you can easily accumulate coins. Once you have enough coins, you can then redeem them for cash or merchandise. So, if you are looking to make some extra money on TikTok, then getting free coins is definitely the way to go.