Inflact is one of the most famous Instagram hashtags generator that can help you to find the best and the most relevant hashtags for your posts or videos. Over the years, Instagram has evolved from an entertainment source to a marketing platform. People are now using this social site to attract customers and promote their products to find more sales and generate revenue. As we all know, hashtags play an essential role in boosting the post and making it appear in front of a larger audience. Therefore, you must leverage the power of this hashtag generator platform. We have developed this guide on its critical features, pros, and cons. Also, the top alternatives are mentioned here.
What is Inflact?
Inflact is an online platform that can be accessed over the internet from any device. Generally, it is a hashtag generator and Analytics tool that provides you with a comprehensive hashtag strategy. It mainly works on Instagram API to find the top trending and most relevant tags that you can incorporate into your content for a better marketing strategy. Besides, you can track the performance of your hashtags to take your experience to an advanced level.
Features of Inflact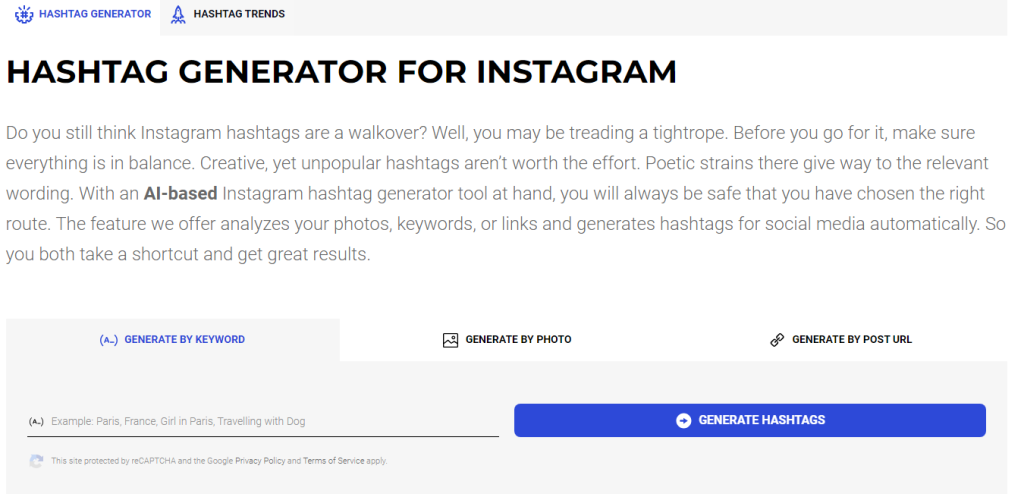 In the under-section, we have enlisted the essential benefits of Inflact you can receive by using the power of this site in your Instagram marketing strategy.
1 – User-Friendly Interface
Inflact has gained popularity because of its simple and user-friendly interface. Thus, people of every experience level can use the power of this tool to generate the most relevant hashtags for their videos. Besides, the simple interface helps you to navigate through different portions and points of this platform to find the desired perks without facing much trouble. The developers are widely aware of the importance of simplicity. That's why they have greatly focused on this factor.
2 – Hashtag Suggestions
Another essential advantage of Inflact is that it provides you with a vast database of hashtags to help you find the ones that can best resonate with your content on Instagram. You can quickly determine the trending tags and integrate them into your posts to reach a more extensive audience base. This enhanced engagement also makes Insta algorithms take your content in front of more people who are interested in posts related to your content. Based on these results, you must follow these suggestions as they can significantly improve your content visibility and engagement.
3 – Analytics and Insights
In this highly competitive landscape, it is extremely important to find the critical flaws in your marketing strategy so that you can overcome them and boost your experience. Inflact provides valuable information and insights about the performance of the hashtags you will integrate into your content or already have added. Hence, you can check on the non-functional ones and remove them from your upcoming strategy. Besides, this brilliant platform lets you track your engagement, reach, and impressions. These data-driven insights not only help you improve your hashtag strategy but also ensure desired outcomes.
4 – Custom Hashtag Sets
Unlike the other platforms, Inflact allows you to create custom hashtag sets. As a result, you can use them instantly when required instead of making them again and again. We previously mentioned that this platform exhibits an incredibly simple interface and provides brilliant accessibility to organize and reuse tags for a specific domain or category. Hence, you can accomplish your tasks speedily to pocket the desired perks. Additionally, you can save enough time and effort to spend on other valuable tasks for a better content planning process.
5 – Hashtag Tracking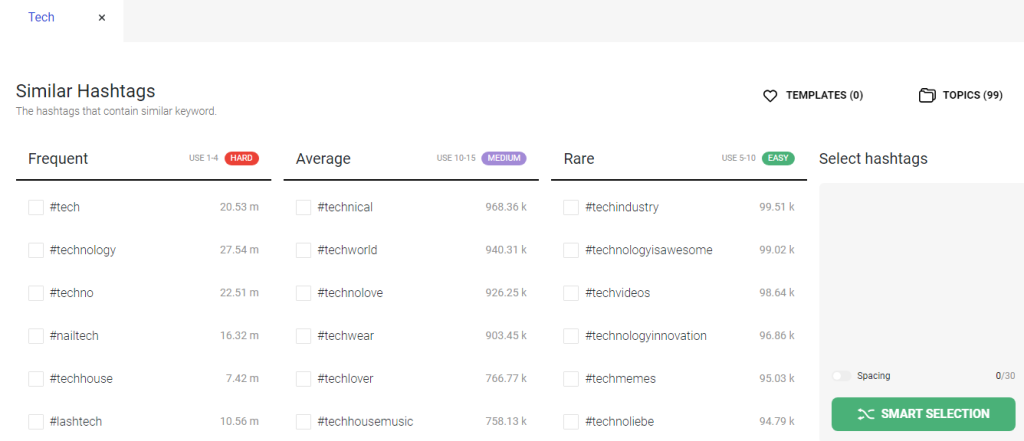 Tracking and analytics are equally important when you are on your way to market something on Instagram. Therefore, it is necessary to track important aspects of your Instagram profile, and hashtags are no exception. Inflact lets you track the performance of your specific hashtags on Instagram. Thus, you can get insights into the top-performing tags and the ones that need adjustments. It not only helps you to improve your strategy but also delivers information about the latest trends.
Downparts of Inflact
Although Inflact is the top platform for better hashtag marketing on Instagram, it possesses certain undesirable factors. After researching the web, we have highlighted some of them in the following paragraphs.
1 – Pricing
Inflact provides a few of its services in its free plan. However, you need to subscribe to the premium one to unlock all its features and potential. Otherwise, you will not be able to pocket significant perks. Here comes a drawback as small businesses or individuals cannot pay the dues because of the tight budget limitations.
2 – Limited Social Platform Support
Inflact is designed specifically for Instagram. That's why it lacks support for other social platforms, like Facebook, TikTok, Pinterest, and X (Twitter). Consequently, people don't find it versatile and the one which can resonate with their requirements. In this fast-paced world., people are actively seeking multi-platform solutions to save time, money, resources, efforts, and money.
3 – Dependency on Instagram API
The core functioning of Inflact is based on Instagram API. Due to the increased security risks and dangers, the social giants continuously update their policies and restrictions. Thus, you may face potential limitations in your work whenever a new update comes. 
Inflact Alternatives
Based on the drawbacks mentioned above, people are actively looking for Inflact alternatives to accomplish their all tasks with one solution. We have performed extensive research to create a rundown of top alternatives to this platform so that you can find the best outcomes. Below are the details.
1 – Hootsuite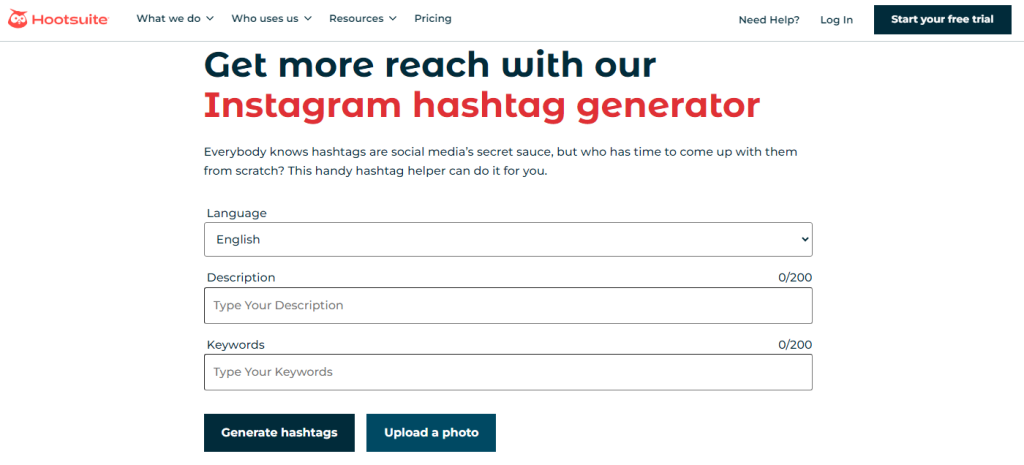 Hootsuite is one of the top social media management platforms that has captured the user's attention because of its compatibility with numerous platforms, like Facebook, LinkedIn, Pinterest, YouTube, and TikTok. Hence, you can scale your marketing to an advanced level. Moreover, this software solution has an exceptionally simple interface to ensure that all users can acquire its benefits.
3 – Sprout Social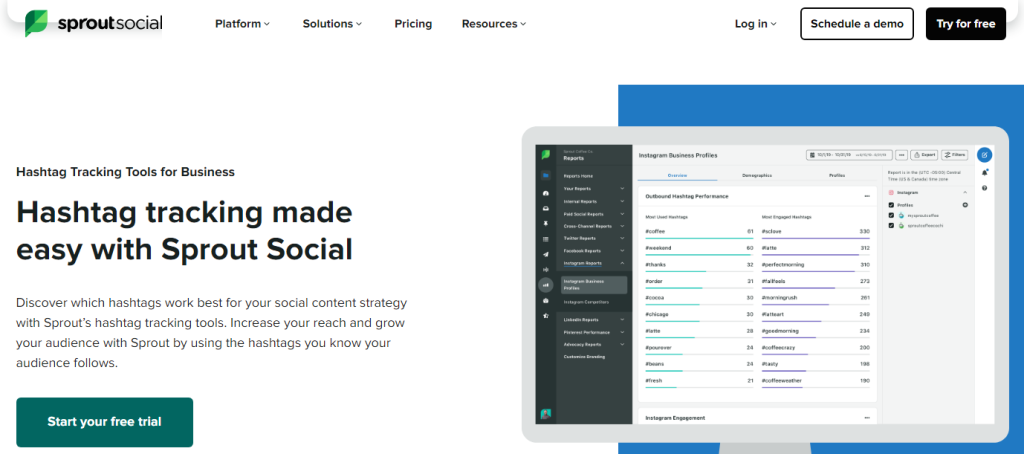 Sprout Social is widely known for its simple interface and easy-to-use interface. Furthermore, it is the most powerful solution for social media marketing you can utilize in place of Inflact. By subscribing to the premium plan, you can have your hands on more beneficial tools for enhanced marketing strategy.
4 – Simplified

Lastly, we have placed Simplified among the best Inflact alternatives due to its development on a modern basis. Above all, it possesses AI algorithms that provide you with the best suggestions. In this way, you can save enough time for other productive activities. 
Final Verdicts
Inflact emerged as the top solution for Instagram marketers to find the best and most relevant hashtags with a single click. Its analytics and suggestions tools have delivered significant perks to enhance your marketing efforts. In addition, the user-friendly interface, suggestions, and analyzing tools provide more functionality and advantages. Nevertheless, it doesn't fit the interests and requirements of everyone due to pricing and limitations. Thus, people look for its top alternatives. Hootsuite, Hubspot, Sprout Social, and Simplified are the ones that can deliver the top outcomes to you.