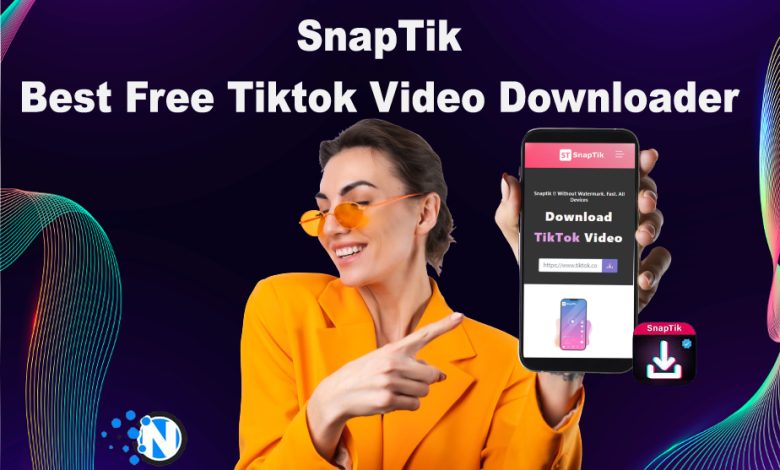 SnapTik is one of the most convenient ways to download TikTok videos. Since its launch, TikTok has been the best platform to provide entertainment and fun to people. You can watch funny, romantic, and every other genre and use them as stories on other social media platforms. Although, it offers you to download the videos directly to your device. But the quality and pixels could be more trustworthy. Therefore, you need a third-party application or tool to save them. SnapTik is one of them.
This article will explore its features, benefits, and reasons for making it the best TikTok video downloader.
What is SnapTik?
SnapTik is an online scripted tool that works to download and save TikTok videos directly from a URL. Just copy the video link and paste it into this tool. Consequently, you'll be able to get it directly to your device. In recent years, this platform emerged as one of the most common methods to help you save your favorite videos for longer. Later, you can use them to share with your loved ones to make them feel better. Owing to its exceptional attributes and go-to-choice interface, SnapTik is now leading the industry.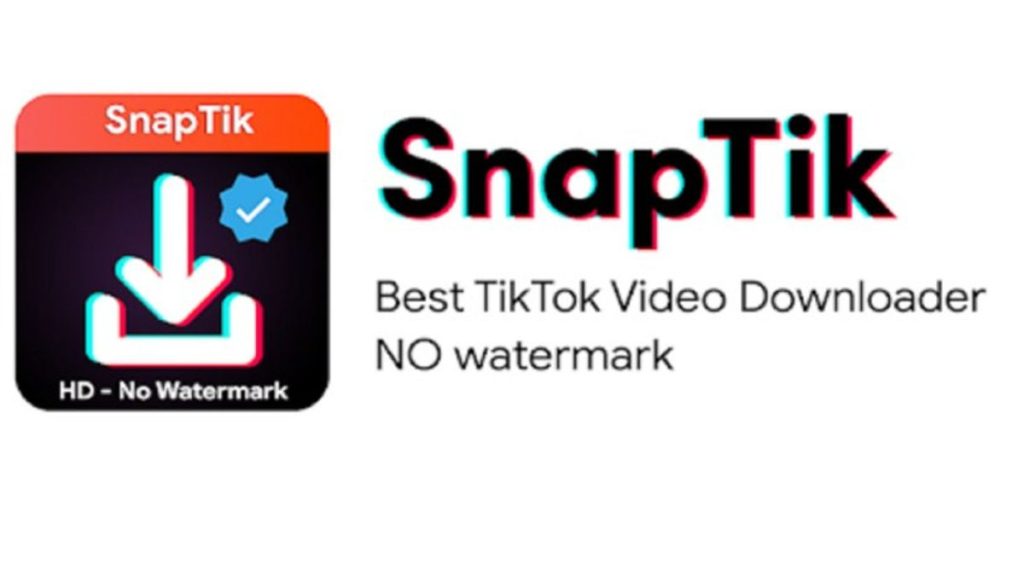 Features of SnapTik
Considering the demands of the modern world and the users' requirements, the developers have greatly focused on developing this tool. Thus, it becomes more accessible and efficient. With time, the updations made it the best online platform to download TikTok videos. Some of its exclusive features are described in the following section.
1 – Simple Interface
SnapTik features an entirely simple interface with minimum options. The developers launched a single-page website with a URL box to accommodate the videos' links. You only need to open the TikTok app and scroll to your favorite videos. Then, copy its address and paste it directly into the link box of this platform. As a result, you can find your favorite content to save it on your devices directly.
2 – Efficient Functioning
Most of the scripted tools are hosted on less-efficient platforms, causing them to function at a very slow pace. Ultimately, they spoil the user's experience and often hang off from these sites. On the other hand, there is no such drawback you will face using SnapTik. Its servers are hosted on high-standard and pacy platforms that not allow you to download your videos fast but also enable it to dominate the other counterparts by ranking high in the search engines.
Read Also: How to Get TikTok Coins – An Ultimate Guide
3 – Download Videos in HD-Quality
Another outstanding characteristic of SnapTik is that you can download videos in ultra-HD quality to enjoy the content with enhanced visual effects. Generally, not so many tools offer this feature due to poor scripts, developmental anomalies, and less-efficient hosting. But all of these flaws are absent in this platform. So, reach this tool and enjoy saving your favorite video content on your mobile or laptop effortlessly.
4 – Cross-Device Compatibility
Fourthly, SnapTik offers flawless cross-device compatibility, enabling you to save videos on numerous devices. If you are using a laptop or PC, the official website is accessible over the web. You only have to connect your computer with a strong Internet connection and paste the link in the URL section. Secondly, mobile users can install the SnapTik official application on their smartphones to perform the mentioned operation.
5 – Privacy and Security
Only a few applications ensure your device's and data's security and privacy, and SnapTik is no exclusion. The developers and management team have designed specific algorithms that are strong enough to be cracked by ordinary software. Hence, this platform is building its credibility and authority on an everyday basis. Further, the owners are looking to add more ergonomic features to expand their operational abilities and functionalities.
6 – Playlist Downloads
Playlist download is another enthralling feature SnapTik possesses. You can use this platform to download numerous videos simultaneously. On TikTok, some users upload a gigantic playlist or series of videos relating to a particular TV show or movie. If you want to save them on your device for offline activity, head towards this tool with the URL to download them in ultra-HD quality for an enhanced experience.
7 – Built-in Video Converter
SnapTik provides you with a built-in video converter to change the format of videos you are going to download. After pasting the TikTok video address, you will see numerous options, like MP4, AVI, and MOV. Consider your mobile's or laptop's capacity and download the most suitable version. It delivers a seamless experience and prevents your device from getting damaged and other negative consequences.
8 – Ad-Free Experience
We have tested a large number of applications over the web and haven't seen a single scripted tool without ads. However, SnapTik has proved us wrong by exhibiting a fully simple and go-to-choice interface. You will see no pop-ups or explicit advertisements on this platform, ensuring an advanced level of entertainment. In addition, you can have your hands on high-quality videos in no time. Besides, you can also allow your children to save a playlist for you through SnapTik.
9 – Regular Updates
We previously described that SnapTik owners are looking forward to scaling this platform at a larger scale by adding more classical features. Considering this approach, they are working hard and updating it regularly to ensure people are using it perfectly. As a result, it is making its way into the market and emerging as one of the best platforms for TikTok video lovers.
Final Verdicts
SnapTik has revolutionized the online scripted tools industry by providing an easy method to save videos from TikTok. A large number of platforms are available over the web for this purpose. But, SnapTik has surpassed them all due to its simple interface and efficient downloading ability. Additionally, you can save videos in high-quality and multiple formats. Above all, this tool is extremely safe and secure, allowing you to use it on multiple platforms. Moreover, regular updates and enhanced customer support are ensuring its bright future.