Snapchat
How to Set Up a Snapchat Premium Account
Snapchat Premium has become popular due to its exceptional perks and serious advantages. You can enjoy awesome benefits by having a premium account which could be impossible otherwise. It will not only help you earn fame but also money and popularity. However, you must be very precise and accurate while setting up your account, as it directly impacts your online presence and credibility. To help you through the whole procedure, we have developed this comprehensive guide on setting up a Snapchat Premium account. As a result, it will provide you with a convenient way to explore a new world of amazing content supremacy.
What is Snapchat Premium?
Snapchat Premium is nothing but a paid membership plan that delivers you exclusive content directly from the creators. You can enjoy events like BTS scenes, photos, videos, private stories, and more. Furthermore, you can also create one for your smaller business or brand to increase its popularity and online presence. Numerous celebrities and influencers have created their accounts on this platform and have allowed users to access them through paid accounts. Consequently, you can do the same with your account for ultimate authority.
How to Set Up a Snapchat Premium Account?
Setting up a Snapchat premium account is quite a simple and effortless task. However, you must be very precise and calculative when carrying out this activity to get the maximum of your money. We have listed all the important steps below that will guide you throughout the process.
1 – Determine your Interest
Determining interest is extremely compulsory when creating a Snapchat premium account. You must be sure about your personal goals and business milestones as it helps you achieve the ultimate benefits. For example, if you are a technology lover, consider creating content related to the latest inventions and tools. In this way, you will be able to deliver your best. Furthermore, if you are looking forward to creating one for your brand, be sure to provide a seamless experience to the people.
Read More:
2 – Download the Application
If you already have Snapchat on your mobile, it will be of huge benefit. Otherwise, you need to download it on your device to create a Snapchat premium account. The developers have launched this widely used app for both Android and iOS users. The former will access the Google Play Store to install it on their smartphones. On the other hand, if you possess a mobile with an iOS version., the application is available on App Store. Besides, the latest updates have enabled desktop or laptop users to access it from the web browser. If you already have it, you need to update it to the latest version.
3 – Create Your Account
After installing the application on your devices, it's time to create your account. Open it and grant the required permissions. Afterward, the signup page will be opened. You must put the correct details here as per your Email account. If you are creating an account for your business, you still need to put the same credentials.
Email: Enter the working Email address as you will get the latest updates and recommendations on it.
Phone Number: Next, you need to enter your phone number to move forward, which can ultimately be used for the Snapchat premium account later.
Password: Thirdly, generate a unique and strong password with upper and lower case alphabets, numerals, and symbols. Hence, you can keep your account secure for longer.
Username: Create a compelling username for your account and remember it. You must be very calculative while deciding the name, as it can only be changed once a year.
4 – Upgrade to Premium Account
After creating a simple account, you need to upgrade it to the Snapchat premium version to unlock several engaging features. This process is also very easy. You only have to follow the procedure below to access the upgraded account, also known as Snapchat+. Let's have a look at the crucial steps.
A – Open the Profile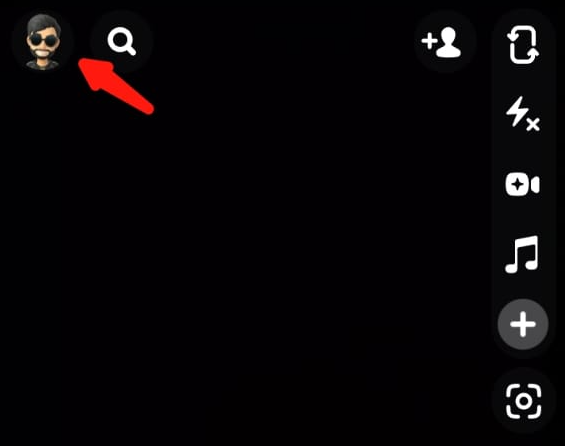 From the camera screen, look at the top left corner. You will see your profile picture there. Click on it to reach the details section.
B – Reach Snapchat Premium Option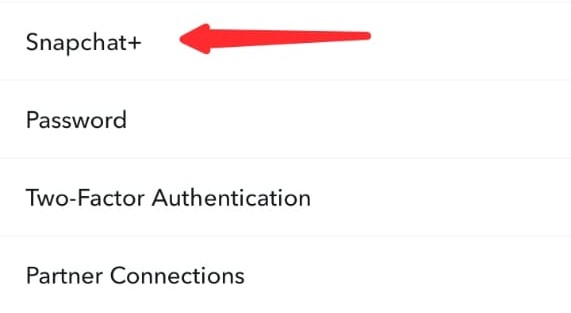 Afterward, scroll down slowly until you see a Snapchat+ banner. Click on it to create a Snapchat premium account. In the case of not seeing this, consider removing the other banners. Consequently, it will appear after removing one or two.
In some cases, step two doesn't function properly, and you will not see the Snapchat+ button as a banner. In such situations, head to the profile and click the settings button at the top right corner. You will surely find the Snapchat premium or Snapchat+ option here. Click on it.
C – Choose to Subscribe Button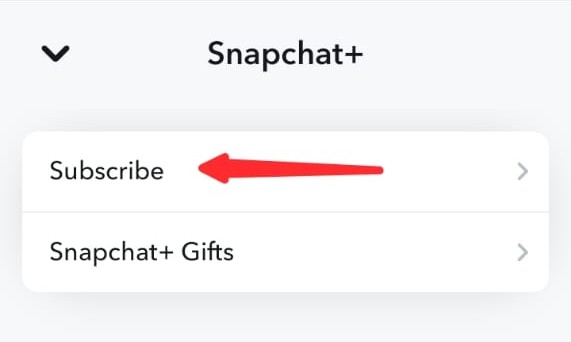 After clicking the Snapchat+ option, it will redirect to a new window. Here you will see two buttons. Press the Subscribe option and access the next window.
D – Set up the Payment System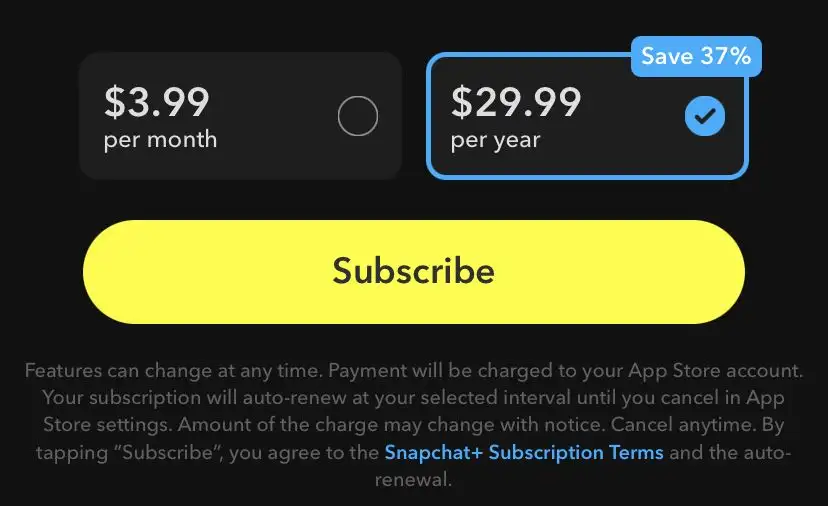 After reaching the new page, you will see many exclusive features on the Snapchat premium account. Scroll down and press next. Set up the payment system and enjoy the free Snapchat+ version for the first week. Later, you must pay a certain subscription fee based on the country and USD price.
5 – Promote Your Account
After setting up your account, promote it across different platforms to improve its online presence and capture subscribers. After gathering a good audience, you can monetize your Snapchat premium account to earn huge money and popularity.
Final Verdicts
All these are the details about how to set up a Snapchat premium account. In conclusion, upgrading your profile promises to deliver ultimate benefits, which could be impossible otherwise. You can enjoy several ergonomic features like story boost, custom app icon and wallpaper, story rewatch, Bitmoji backgrounds, priority story replies, and compelling profile backgrounds. Moreover, you can create one for your brand and monetize it to capture the audience and earn solid revenue. That's all about this guide. Stay tuned for more information!