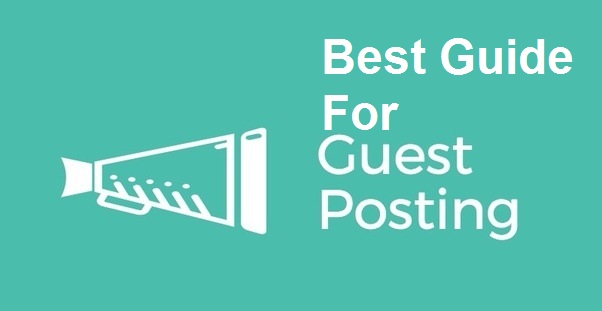 Writing a blog post on a blog as guest (guest posting) is one of the most commonly used link building tactics and if you are also searching for 'how to write a great guest post to get more traffic and links', then this page has something great for you in form of best steps to writing a successful guest post.
A guest post if done correctly can give you enormous chances to grow your personal or business blog now and beyond. So, here come the tips to write successful guest posts yourself.
In-depth articles
As a blogger, if you really want to get more out of your guest post, you should always submit your best articles with high quality and unique content to add value to the blog on which you are about to post.
Readers will visit your blog if they got something valuable in the post, so be relevant and add high-quality content in the post to get more shares, links and comments as well.
Write powerful headlines
Powerful and attracting headline is something that drives the real visitors to your blog.
While writing a post to publish on a blog as guest, you must spend quality time in creating great and powerful headlines that make your audience to visit your blog.
Name dropping is great
Here I mean to say that linking to other bloggers using their names in the content and it helps you get more comments, shares and visits as well.
In order to do so, you have to write a great guest post that offers great solutions to your readers' problems and then add some relevant links in the post as references to help them more in a great way.
Here you have to take good care of one thing that you must ask the blog author that is it okay to link to the relevant bloggers or not. You will definitely get the answer in yes if links are relevant.
Optimize the post for search engines
As you know that value of on-site SEO for your own blog, you must also optimize the guest blog post for search engines so people can come to the post via searching on different search engines.
The number of visitors to the guest posts means more traffic to your own blog or site, so make sure you are optimizing each and every post accordingly to get maximum outcomes.
For this purpose, you can use proper h2 and h3 tags, sufficient amount of keywords in post, meta description, high-quality media & infographics, tags and internal linking etc.
Proper call to actions
It is approved after researches and studies that almost 65% of the readers only take an action after reading a post if the post is created with a proper call to action.
It could be anything like 'subscribe the blog', 'like us on facebook' or 'contact us for more help' etc.
If you want to know the readers' feedback in form of comments on your post, remember to ask the readers for leaving their valuable comments to know their views about your writing.
Promote the post on your networks
Yes, there is need to promote the guest post on your networks as you do for your own blog posts.
Majority of bloggers skip this step but it can give something extra in form of more visitors and social share etc.
There are several ways to promote the guest post like social media platforms, email lists, forum links and blog comments etc.