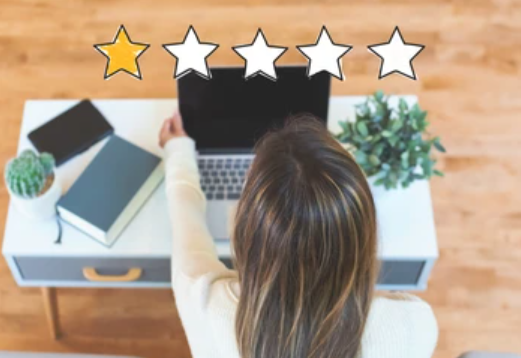 One of today's most familiar concerns in the online world is eCommerce and website managers handling online reviews with fear. The main factor behind this trend is that it's impossible to respond to negative or biased reviews without facing some form of backlash. While it's more natural to confront the authors of negative reviews on your site, it's better to take a step back and re-evaluate your response to such reviews.
The first step towards finding harmony between your website's content and the negative reviews that seem to stain it is understanding the common mistakes and misconceptions when handling the latter. With this in mind, read below to understand 5 of the main misconceptions of negative reviews. Use this information to avoid mishandling negative reviews on your site.
Check more content related to this article:
Negative Reviews will Always Lead to Dismal Sales
When a product registers a couple of negative reviews, warning bells should go off in your mind, telling you to take a second, keener look at the product. You could find that the product has a misleading product description that requires immediate editing, hence boosting the product sales in the long run.
On the other hand, you could still conclude that you need to stop selling the product and, by doing so, attract more customers who viewed the product as a red flag to visiting your website. In a nutshell, negative reviews can be used to your advantage.
All Complaints Should Receive a Response
It is common to see website managers doing everything within their power to address any comment that doesn't flatter their products. However, they don't realize that replying to even the slightest of dissatisfied remarks will rub people the wrong way and seem too formulaic.
What's more, online shoppers consider viewing negative reviews as a crucial tool of helping them place products in the proper context. Having understood this, stop sulking over every negative review and start seeing the silver lining they bring and use them to polish your website better.
Negative Reviewers Should Always Be Proved Wrong
Publicly correcting nasty comments or reprimanding the authors is one of the biggest traps that online business owners fall for and live to regret. It is essential to understand that once a comment has been left on your site, there's little you can do to change the author's mind. On top of this, most attempts to try and justify your perspective or a product will likely lead to unnecessary public tussles that reflect poorly on your site. So, what approach should you take instead?
Our advice is that you should respond to such reviews with future customers in mind. Most potential clients will stumble upon the threads left on your site and will be keen to see how you respond to other people's opinions. Therefore, put measures to ensure that you or your website managers structure responses to negative remarks to show that you are easy to deal with and open to constructive criticism and feedback. By doing so, you stand an even higher chance of winning over the very same negative reviewers while also impressing potential customers.
Negative Reviewers are All Haters
Indeed, you can't always please everyone, especially in a world that has its fair share of people with an exaggerated sense of importance or liars using every means to swindle money off online merchants. However, it is good to note that a significant percentage of people posting negative comments have genuine intentions.
Most of them simply want to air out some of the downsides in your services and products that you should use to improve. It's, therefore, best to begin viewing negative remarks as learning points being dished out by sincere customers wishing the best for you.
More Contents
You will Often Need to Censor Negative Reviews
It's smart to have policies in place to define the language acceptable in your online platform's product and services reviews. In light of this, you should prohibit the use of profane language and even the most subtle attempts of defamation. However, be keen on avoiding deleting people's reviews based on the use of strong-worded remarks or criticism.
As we had seen earlier, negative reviews don't necessarily mean that a customer will not buy products from you. Too much deleting of genuine remarks, however hostile they are, will not go unnoticed in the online world and could end up doing more harm than good to your website.
Conclusion
If given the option, most website managers and online businesses would jump at the idea of having platforms that only allow positive reviews. However, as seen in this article, negative reviews are often misinterpreted and have the wrong image of the people who come up with them.
Once you understand some of the misconceptions that we've expounded on above, you can then use negative comments to give you an edge over your competitors.
Are there other myths you've encountered? Kindly share with us by commenting below.