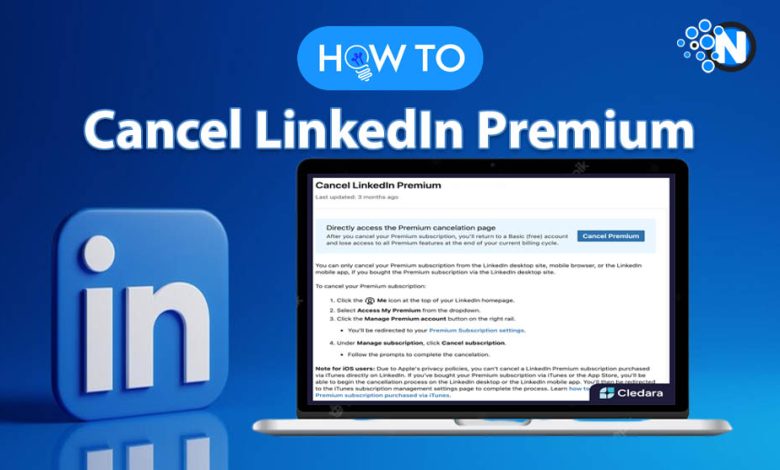 How to cancel LinkedIn premium – this detailed guide is developed just to answer this widely asked question. LinkedIn Premium is a valuable service that offers enhanced features for job seekers, professionals, and businesses to expand their connections and process of sourcing employees. The premium edition is somewhat more costly than competing digital services. You may decide to cancel LinkedIn Premium. Your membership may be easy to cancel if you no longer need it financially or after achieving your goals. This post will explain how to cancel LinkedIn Premium and answer frequent queries.
What is LinkedIn Premium?
LinkedIn Premium is a premium subscription service for professionals. Users may use its expanded job search, networking, and career development facilities. 
Key LinkedIn Premium features:
InMail Credits: LinkedIn Premium members receive a monthly allocation of InMail credits, which allows them to send messages to people they are not connected with on LinkedIn. This is particularly useful for reaching out to potential employers or contacts.
Job Insights: Premium members get access to detailed insights about job listings, including applicant data and how they compare to other applicants, which can be valuable for job seekers.
Advanced Search Filters: Premium users can utilize advanced search filters to find specific people, companies, or jobs more efficiently.
Profile Views: Members with a paid subscription may monitor profile views to learn more about the kind of people who are interested in their skillset.
Learning and Development: Depending on the Premium subscription level, users may also have access to LinkedIn Learning, an online education platform, to enhance their skills and knowledge.
Career Insights: Premium subscribers receive additional information on salary and company insights, which can be valuable for career planning and negotiation.
Open Profile: Some Premium plans allow users to set their profile to "Open Profile," which makes it easier for others to contact them, even without a connection.
LinkedIn Premium offers different subscription levels, each with varying features and pricing. It's a valuable tool for professionals and brands to grow their presence on the platform and enhance their job search and networking capabilities.
How to Cancel LinkedIn Premium on Windows Desktop?
Follow the below steps to cancel your LinkedIn Premium Membership:
Visit the LinkedIn site and log in to your account.
Click on your profile photo in the top right corner and select "Access My Premium."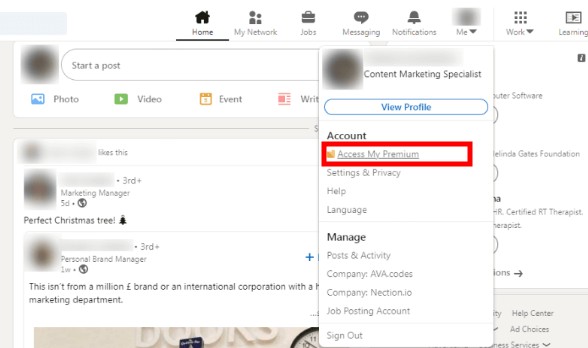 On the Premium web page, click on "Manage Premium account" on the proper facet.
Under the "Manage Premium account" segment, you will see an option that says "Cancel subscription.

LinkedIn will ask for your feedback on why you're canceling. Provide the information and proceed.
Follow the on-screen instructions to confirm the cancellation.
How to Cancel LinkedIn Premium on Andriod?
To cancel your LinkedIn Premium subscription on an Android device, observe these steps:
Open the LinkedIn app on your Android device.
Tap your profile image in the top left corner to get into your profile.
Scroll down and choose "Access Premium" (previously referred to as "Premium Subscription").
In the "Access Premium" section, you'll see your subscription details. Tap on "Manage Premium Account."
You may be directed to the "Manage Premium Subscription" web page. Here, you can locate the choice to "Cancel subscription." Tap on it.
Follow the on-display commands to verify the cancellation.
There are a few ways to terminate a paid LinkedIn Premium account on Android devices bought from the Google Play Store. Use the LinkedIn desktop website, LinkedIn mobile app, Google Play Store desktop website, or Google Play mobile app. More details on the process:
How to Cancel LinkedIn Premium on iTunes?
You need to use your Apple ID to cancel LinkedIn Premium on iTunes. Here's a step-by-step guide:
Open the "Settings" app on your iOS device.
Scroll down and click on "iTunes & App Store."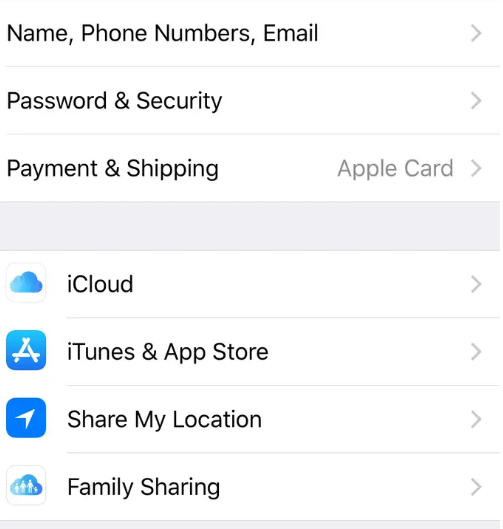 Tap your Apple ID on the top of the display screen and pick "View Apple ID."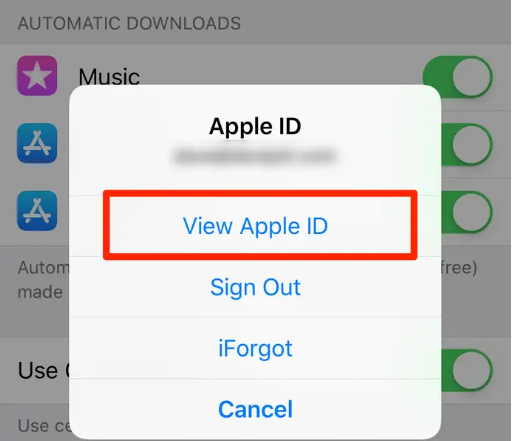 Enter your Apple ID password or use Face ID/Touch ID to authenticate.
Scroll down and tap on "Subscriptions."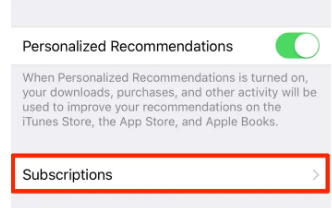 Find "LinkedIn" in the list of your active subscriptions.
Tap "LinkedIn" and then select "Cancel Subscription."
Confirm the cancellation when prompted.
Your LinkedIn Premium subscription through iTunes should now be canceled. Remember, your Premium membership is valid until the current payment cycle ends.
For iTunes LinkedIn Premium purchases, contact Apple directly to cancel. Cancelling your Premium membership requires using either the desktop site or the LinkedIn mobile app, regardless of whether you initially subscribed through iTunes or the App Store. This is due to restrictions imposed by Apple on handling subscriptions that they manage. You won't find an option to cancel it on the LinkedIn website or app in this case.
Conclusion:
This article provides a complete process on how to cancel LinkedIn Premium in a straightforward way for those looking to end their subscription. Professionals get InMail credits, job insights, and advanced search filters with LinkedIn Premium. From a Windows desktop, visit LinkedIn, log in to your Premium account, and cancel. Launch LinkedIn for Android, visit your profile and adjust your Premium subscription. Cancel your iOS iTunes subscription in device settings using your Apple ID. Due to Apple's privacy restrictions, iTunes subscription cancellations must be done through LinkedIn's website or app.