Tech
10 Best SSL Certificate Providers For 2023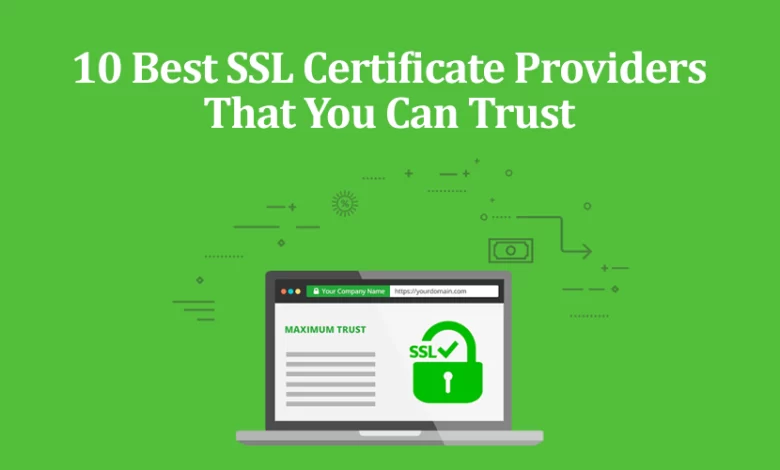 If you're looking to secure your website, installing an SSL certificate is the best way. With so many providers offering SSL certificates, it can take time to decide which is correct. That's why we've put together this list of the ten best SSL certificate providers for 2023. If you need to learn more about SSL certificates and their significance, read our blog post What is an SSL certificate and why is it needed?
Read Also: Reasons Why You Need SSL Certificate For Your Website
In this article, we'll discuss the features and benefits of each provider, so you can find the one that best meets your needs.
1- Comodo
Comodo is one of the leading SSL certificate providers in the industry. It offers a variety of SSL products, including single-domain, multi-domain, and wildcard SSL certificates. They offer domain validation (DV) and organization validation (OV) certificates with up to 256-bit encryption.
Their SSL certificates are trusted by 99.9% of all browsers and mobile devices, so they're sure to provide the highest level of security for your website. Additionally, their certificates are backed by a minimum $250,000 warranty and offer a 30-day money-back guarantee.
Comodo's SSL certificates come with an easy-to-use control panel that makes it simple to manage and install your SSL certificate. They also offer 24/7 customer support, so you can get help whenever needed.
Comodo is a great option for those looking for a reliable and secure SSL certificate provider. Their certificates come with excellent features, great customer support, and a reasonable price tag.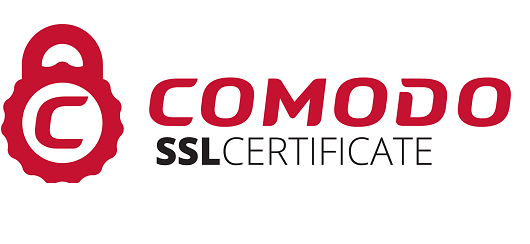 2- GeoTrust
GeoTrust is a popular provider of SSL certificates and is known for its secure encryption and fast delivery of SSL certificates. It offers a variety of options for businesses looking for an SSL certificate, including standard SSLs, Wildcard SSLs, and Multi-Domain SSLs.
In addition, GeoTrust provides a wide range of additional features and benefits, such as extended validation, encryption strength of up to 256 bits, and a warranty of up to $1,500,000. As a bonus, GeoTrust also offers their True BusinessID with EV (Extended Validation) service. It provides the highest protection and trustworthiness. GeoTrust's reputation for quality and its features makes it no wonder that so many businesses trust GeoTrust with their online security needs.

3- Symantec
Symantec is one of the biggest names in the SSL certificate industry, providing a wide range of SSL certificates for businesses of all sizes. Their products include the Norton Seal, which can be used to display the security of your website.
With Symantec, you can get either a basic SSL certificate or an extended validation certificate, depending on your needs. The extended validation certificates come with additional security features and are often seen as a sign of trustworthiness.
Symantec offers various additional services, such as malware scanning and phishing protection. It is a great way to ensure your website is safe from malicious attacks. Symantec is known for its reliable and secure products, making it a popular choice for many businesses. Prices for their SSL certificates vary depending on the type of certificate and validation required but generally start at around $100 per year.

4- GlobalSign
GlobalSign is a well-known SSL provider that has been around since 1996. They provide a range of solutions for both businesses and individuals, including secure website certificates, code signing certificates, and server security. GlobalSign offers various products to suit different needs, including essential domain-validated certificates and more advanced extended validation certificates.
Their prices are competitive, and their certificates can be used on multiple domains and subdomains. GlobalSign also provides various services, such as malware scanning, vulnerability scanning, and even vulnerability patching. GlobalSign's customer service is available 24/7 and is known for being helpful and knowledgeable. Overall, GlobalSign is an excellent option for those needing a reliable SSL certificate provider.

5- Entrust
Entrust is one of the industry's most trusted SSL certificate providers, providing encryption and authentication services since 1995. It offers certificates to fit any business needs, from basic domain validation to extended high-level guarantees. With Entrust, you can be assured that your customer's data is safe and secure when they visit your website.
Entrust certificates are compatible with 99.9% of browsers, making them perfect for a global audience. Plus, their certificates feature the highest levels of encryption and encryption algorithms, making it difficult for hackers to access confidential information or steal your customer's personal information. Entrust's certificates are backed by an excellent customer service team and warranty, providing peace of mind to any business owners looking to purchase an SSL certificate.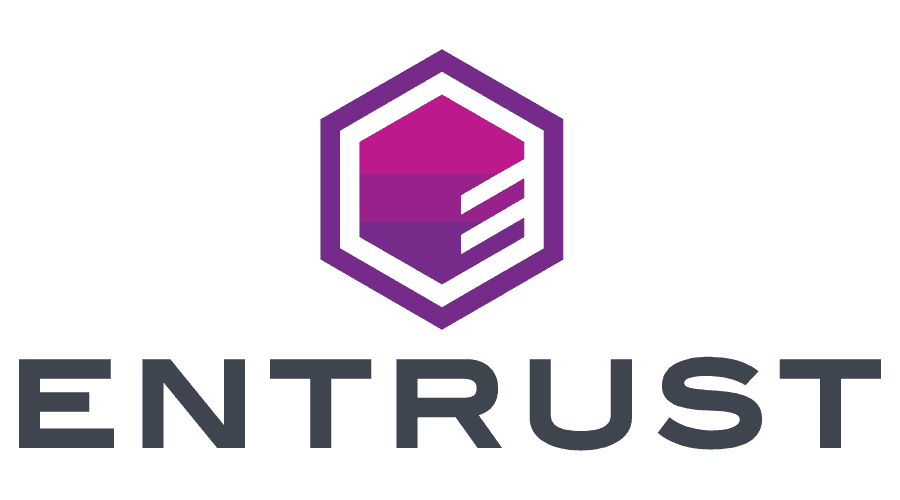 6- Thawte
Thawte is a leading SSL certificate provider offering secure web server certificates since 1995. They provide a range of SSL products, including domain-validated, organization-validated, extended validation and wildcard certificates. They are one of the few providers to offer specialized EV multi-domain certificates.
Thawte also provides a range of services to help you choose the correct certification for your needs and implement it correctly. Thawte is known for its excellent customer service and easy-to-use management console, making it one of the best SSL providers. Their extended validation (EV) certificates are designed to give customers an extra layer of protection by verifying the identity of the website and its owner before issuing a certificate.
The encryption strength provided by Thawte ranges from 128-bit up to 256-bit depending on the type of certificate purchased, and they include strong 2048 or 4096 key lengths as standard. Furthermore, they provide unlimited reissues and 24/7 support with their plans so you can rest assured that any issues with your SSL installation can be quickly resolved. Lastly, they offer a generous money-back guarantee if they are satisfied with their service so that you can get your money back without hassle.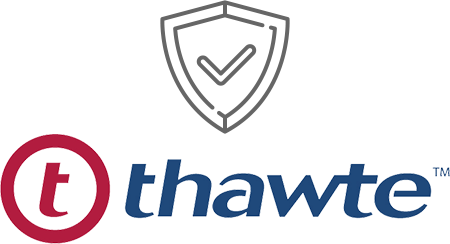 7- RapidSSL
RapidSSL is a leading provider of secure socket layer (SSL) certificates. It was founded in 2004 and is part of the Symantec family, which means they offer the same security level as Symantec. RapidSSL offers a range of SSL products, including single-domain, wildcard, and multi-domain certificates. Their SSL certificates come with a 2048-bit signature key, up to 256-bit encryption, and a warranty of $10,000.
RapidSSL has many features that make it stand out from other SSL providers. One of their most popular features is their "Free Trial" program. This program allows customers to test their SSL certificates for 30 days before committing to complete the purchase. They also offer discounts for bulk purchases, and their website features an SSL cost calculator so you can quickly see how much you'll be spending on your certificates.
RapidSSL also has an easy-to-use control panel and customer support system. Customers can manage their SSL certificates through the control panel and reach out to customer service representatives anytime with questions or technical issues.
Overall, RapidSSL is an excellent option for anyone looking for an SSL provider. They offer competitive pricing, reliable service, and a free trial program allowing customers to test the product before making a purchase.

8- DigiCert
DigiCert is one of the world's leading SSL Certificate providers, offering a range of products for secure web hosting. DigiCert's products are designed to protect websites from malicious activity. They offer domain-validated, organization-validated, and extended-validation SSL Certificates that are compatible with major web browsers, including Chrome, Firefox, and Internet Explorer.
DigiCert's certificates include features like multi-domain support and 256-bit encryption. DigiCert also offers its WebTrust monitoring service, which can help detect certificate installation and configuration issues. DigiCert is an excellent option for businesses of all sizes and types, with flexible pricing plans and custom solutions to meet your unique needs.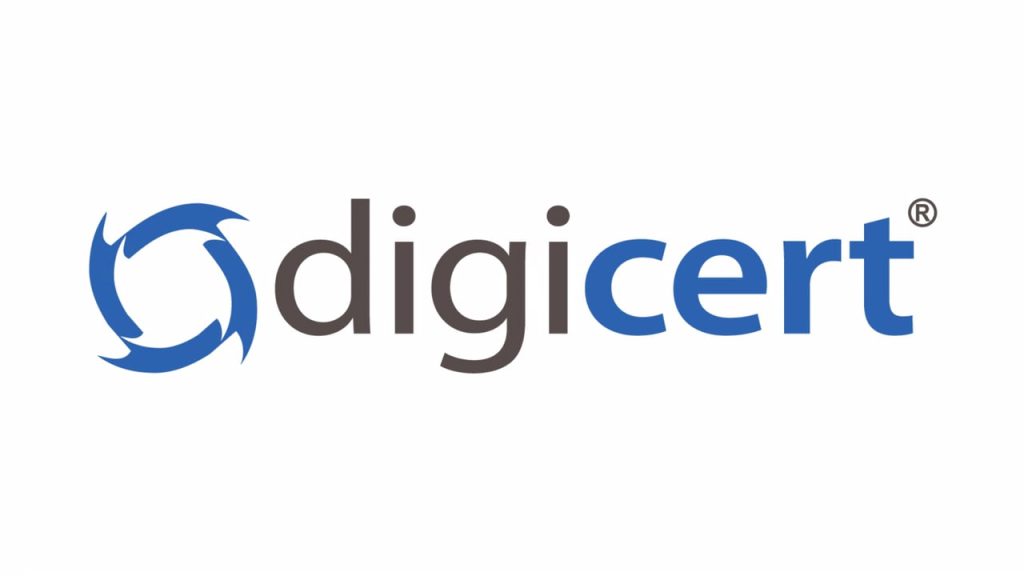 9- Network Solutions
Network Solutions has been an industry's long-standing SSL certificate provider for over 20 years. With Network Solutions, you can choose from various SSL certificates depending on your needs. They have Basic, Standard, and Premium certificates available, as well as EV SSL certificates.
Network Solutions provides industry-standard encryption with its certificates to keep your data safe. Their certificates also come with various features, such as wildcard support, unlimited server licensing, and more. They also offer a money-back guarantee if you're unsatisfied with their services.
Network Solutions is an excellent option for businesses looking for a reliable and secure SSL certificate provider. Their extensive experience and reliable customer service provide customers with the protection they need while offering competitive pricing.

10- GoDaddy
GoDaddy is a famous domain registrar and web hosting provider that offers SSL certificates. With GoDaddy, you can choose several SSL certificates to protect your website. Their certificates are available in both single-domain and wildcard options, as well as EV SSL certificates.
GoDaddy's SSL certificates also come with a free Site Seal, which provides an extra layer of security to visitors browsing your website. They also offer a 30-day money-back guarantee if you're unhappy with the service. The prices for GoDaddy's SSL certificates start at just $59.99/year, making them one of the most affordable providers in the industry. If you're looking for an SSL certificate that comes with great features at an affordable price, GoDaddy is worth considering. Unlike some other providers, GoDaddy includes unlimited server licenses and warranty coverage with all their certificates.
Plus, their user interface makes it easy to manage your account and purchase additional certificates without hassle. Another benefit of going with GoDaddy is their extended customer support; customers can get help 24/7 via phone or chat. They also have extensive FAQs, tutorials, and resources on their website to help customers troubleshoot any issues. Finally, GoDaddy's user-friendly dashboard makes it easy for customers to monitor their account activity, view status updates, or make changes to their existing SSL certificates.

Conclusion
Choosing the right SSL certificate provider for your website can be difficult, especially with many providers offering different features and benefits. Each provider comes with its advantages and disadvantages, so it is essential to thoroughly research and compare your options before making a decision.
The 10 SSL certificate providers listed here are some of the best options in 2023. Comodo, GeoTrust, Symantec, GlobalSign, Entrust, Thawte, RapidSSL, DigiCert, Network Solutions, and GoDaddy all provide high-quality encryption and authentication services at various price points. Depending on the security needs of your website, any one of these providers could be the right choice for you.