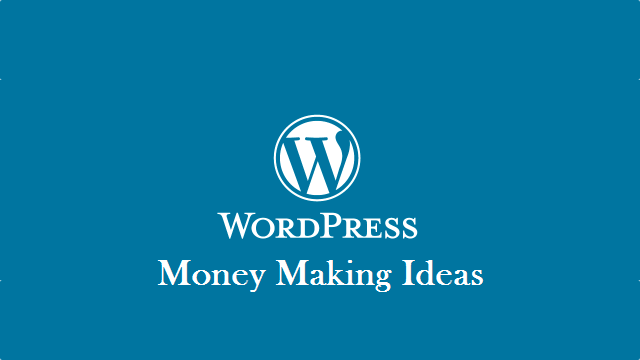 WordPress is a renowned content management system (CMS) all around the world that enables its users to start their own websites and blogs without having skills in CSS, PHP, or HTML. Everyone can make money with WordPress as it is free, user-friendly and convenient for experts and beginners as well.
Since it is a user-friendly platform for making blogs & business websites, managing content on the internet, or starting an online business, there are many other ways to make money with WordPress that can help you boost your online earning wonderfully. Some of the popular ways to earn money online with WordPress are listed below here:
Ways to make money with WordPress
WordPress Themes development
It is the fit choice for web developers and designers to make money with WordPress. In order to develop WordPress themes, you don't have to be a highly expert web developer but you should offer something problem solving and appealing for your audience. For instance, if a big part of your target audience is facing the problem of poor rankings in search engines, you should develop SEO friendly WordPress themes to let them rank higher in search engines easily. Just start developing quality and appealing themes for WordPress websites and double your online income by selling them to the right customers.
Make Money with WordPress Plugins
Everyone always needs a few plugins to rung and manage a WordPress blog or website efficiently as these are tiny software or apps that can easily be installed on WordPress CMS to make various things easier. For instance, Yoast SEO is a well-known WordPress plugin that almost all WordPress users are using to make Wordpress websites SEO friendly.
Similarly, you should develop WordPress plugins that are handy for users and problem solving as well. Making your plugins Freemium could be a great way to boost passive income as people always love to get something free of cost or in exchange for a few charges. Your WordPress plugins should be focused on the specific needs of users to help them get things done more efficiently and conveniently.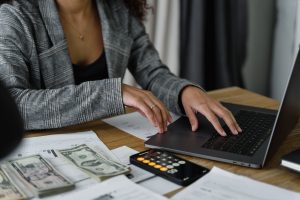 Offer WordPress theme customization services
Since WordPress is the much-loved content management system around the globe, most beginners cannot set up newly installed themes on their websites and blogs due to insufficient technical knowledge and expertise. And, you as a WordPress developer can offer them theme customization services to make money with WordPress. a lot of developers are boosting their passive income by offering theme customization services to their clients on different freelancing platforms like fiver and Upwork, etc.
Through this way, you will be earning online by helping people who are not able to install and modify the complex WordPress themes on their blogs or websites. You can charge them per hour services or a lump sum amount to accomplish the overall work of theme customization.
WordPress maintenance and technical support
If you own basic WordPress development skills, then you can easily make money with WordPress by offering WordPress maintenance and technical support to your clients. You can offer various network and server system related services to solve the customers' technical problems and difficulties regarding their WordPress websites or blogs. Beginners always face multiple issues & problems when working with the world's best CMS and you as an expert can help them solve their issues and problems to get paid in return.
Make your own WordPress blog
In this digital world, having an easily noticeable online presence is vital to let internet users know that what you are doing and what you have to offer is the best match for their problems. Starting your own blog would be a great idea to make money with WordPress as you can share valuable information, useful content and your expertise as well to help people solve their problems quickly. Blogging for money can be a great practice to boost your passive income but you should be unique and edifying in your ideas to get more traffic for your WordPress blog. You can also offer paid advertising and promotional posts on your blog to double your blogging income. Engaging with influential bloggers in your niche or industry can be a great idea to create a thriving network around your WordPress website or blog to get more sales.
Monetize your WordPress blog
Once a blog has successfully been created, you can apply monetization for it after getting massive monthly traffic. Through this way, you will be able to place different ads on your blog offered by monetization networks such as Google Adsense or Bing ads, etc. The volume of traffic on your blog and clicks on the ads by users will define the online earning made via blog monetization at the end of the month.
On another hand, you can also apply for Amazon affiliate program to sell the most relevant and interesting products on your blog that your audience will love to buy from you. Shareasale and CJ Affiliate are other best options to boost your affiliate income on your WordPress blog.
Conclusion
There are many other ways to make money with WordPress that one can employ to boost online earning. One can also offer web content writing for WordPress blogs and managing to host for WordPress blogs and websites to help beginners get started in a great way. However, quality work is always the primary rule to get success in whatever you are.