WordPress
How WordPress Empowers Content Entrepreneurs: A Deep Dive
A content entrepreneur is someone who produces blogs, eBooks, guides, videos, etc., for their audience within a specific niche with the aim of earning revenue from the content.
You can look at content entrepreneurs as a one-person media company with an ad-friendly, robust, and scalable online presence. They have various ways to earn a profit from their efforts, such as by partnering with advertisers, selling affiliate subscriptions, and so on.
However, their online presence is only made possible by their content management system (CMS).
With multiple options available on the market, it can be difficult to choose the right one. However, if you look at the popularity and user satisfaction metrics, WordPress is in a league of its own.
In this article, let's look at six reasons to choose WordPress for your content entrepreneurship endeavors.
1. Cost-effectiveness
One of the most appealing aspects of WordPress is its cost-effectiveness, which starts with its open-source nature. Being open-source means you're not tied down by hefty licensing fees just to get your website up and running.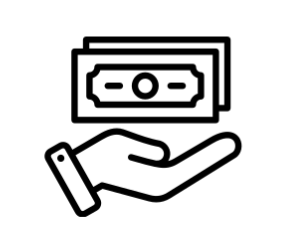 This significantly lowers the initial setup costs, making it an attractive option for content entrepreneurs who may be operating on a tight budget.
Moreover, WordPress's widespread popularity has another financial advantage: it keeps the cost of hiring a developer relatively low.
For instance, the average hourly rate for a WordPress developer ranges from $15 to $28. In contrast, hiring a Drupal developer (another open-source platform) could set you back anywhere from $20 to $40 per hour.
So, not only does WordPress save you money upfront, but it also continues to be a cost-effective solution as you grow and potentially need to bring in professional help.
2. Extensive Plugin Ecosystem
Various developers and users of WordPress have built a plugin ecosystem that allows content entrepreneurs to extend their site's functionality in any direction with little or no costs.
From optimizing your website for search engine bots to setting up an exclusive membership area for your online store, there is, very likely, a plugin for that. Consequently, entrepreneurs can do more without writing a single line of code or subscribing to an additional tool.
For content entrepreneurs, essential plugins could include Yoast SEO for search engine optimization, Elementor for drag-and-drop page building, and Mailchimp for email marketing.
These plugins can significantly streamline your workflow, letting you focus more on creating great content and less on the technicalities.
The cost-effectiveness and extensibility benefits of WordPress are so compelling that many entrepreneurs, businesses, and enterprises are partnering with Drupal to WordPress migration companies to make a quick and seamless transition.
3. User-friendly Interface
When it comes to user experience, WordPress truly shines with its ease of use and intuitive design.
Even if you're not tech-savvy, navigating through the WordPress dashboard is a breeze. This user-friendliness is a massive boon for content entrepreneurs who may not have the time or inclination to wrestle with a complicated interface.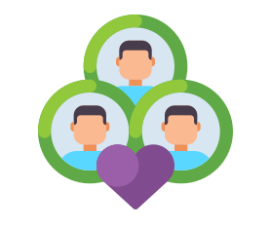 A highlight of WordPress's user-friendly design is the Gutenberg editor. This block-based editor allows you to create and customize content by simply dragging and dropping different elements, be it text, images, videos, or even dynamic content such as image carousels.
For content entrepreneurs, this means quicker content creation and less time spent on figuring out how to format or layout your posts. The Gutenberg editor essentially gives you the freedom to focus on what you do best: creating valuable content.
4. Huge Global Community
One of the most underrated advantages of using WordPress is the enormous global community that comes with it. This community is a treasure trove of resources, advice, and support that can be invaluable for content entrepreneurs.
Whether you're facing a technical hiccup or looking for tips to optimize your site, chances are someone in the community has a solution.
Some of the notable WordPress communities include the WordPress.org Support Forums, where you can find official support on a wide range of issues. Then there's Stack Exchange WordPress Development for more developer-focused queries.
Quora WordPress Space and r/WordPress are excellent platforms for general discussions and resource sharing. For tutorials and how-tos, WordPress Explained is a go-to resource.
Having such a robust community means you're never alone in your WordPress journey, making it an even more appealing choice for content entrepreneurs.
5. SEO and Mobile-friendliness
Search engine optimization (SEO) efforts rank your website's pages for the keywords you target as compared to your competitors, leading to more organic traffic. At the same time, mobile-friendliness will enable you to reach a wider audience, considering the ever-increasing number of on-the-go internet users.
Both of these make your content more monetizable.
For SEO, WordPress offers clean and optimized code, which is a good starting point for search engine indexing. Plugins like Yoast SEO can further enhance your site's SEO by providing you with real-time content analysis and suggestions.
As for mobile-friendliness, most WordPress themes are responsive out of the box, meaning they automatically adjust to different screen sizes. Plus, you can also find plugins to improve your site's mobile performance.
So, whether it's climbing the search engine ranks or capturing the mobile audience, WordPress has got you covered.
6. Scalability
For budding content entrepreneurs, scalability is a crucial factor to consider. As your business grows, your website should be able to handle increased traffic and additional features without compromising on performance.
The last thing you want is for your site to crash during a high-traffic event or a product launch.
WordPress makes scaling up a breeze. One popular option is VPS (Virtual Private Server) hosting, which gives you more control and resources compared to shared hosting. This allows your site to handle more traffic and offers better security features.
Another excellent choice is managed WordPress hosting, where all technical aspects, including speed, security, and updates, are taken care of by the hosting provider. This lets you focus solely on creating great content while your website scales smoothly.
Wrapping up
In a nutshell, WordPress stands out as the go-to CMS for content entrepreneurs for a multitude of reasons.
Its cost-effectiveness makes it accessible, even for those on a tight budget. The extensive plugin ecosystem allows for endless customization and functionality. The platform's user-friendly interface, including the Gutenberg editor, ensures that you don't need to be a tech wizard to manage your site.
A robust global community offers invaluable support and resources. WordPress also excels in SEO and mobile-friendliness, two critical factors for success online. Lastly, its scalability options mean your website can grow right alongside your business.