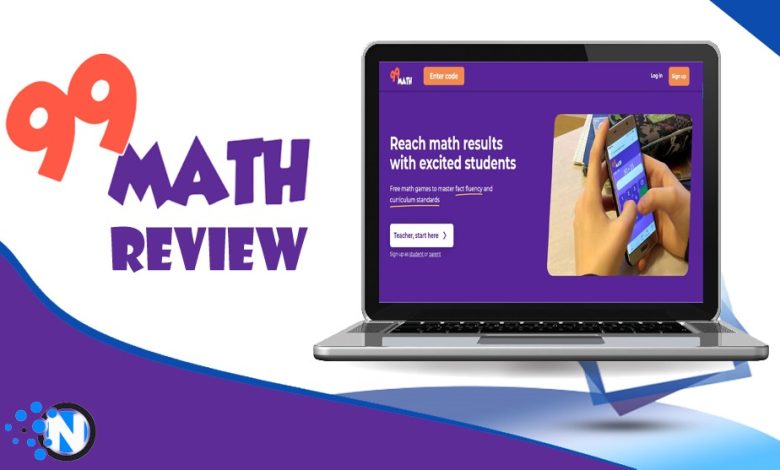 99math is emerging as one of the leading math quiz platforms for younger students to polish their skills by competing with other students. Teachers and Parents can access this online Game on their devices to engage their children and help them improve their knowledge about the subject. Furthermore, the teachers can create an engaging environment in the classroom for more productive study. The customizable difficulty level and real-time results help you analyze the students' performance and reward the winner. We have developed this comprehensive guide to show you the features and benefits of the Game.
What is 99math?
The Estonian company has developed a free multiplayer Math game for young students called 99math. The game features a quiz mode where children can pick the answers between different options, and the teacher or examiner can evaluate them conveniently. You can play the game through its official website by accessing it with the help of a strong internet connection. Thus, teachers can conduct a competition in the classroom to evaluate the student's performance.
Math is the subject where most students face difficulty and lag way behind compared to other areas. The primary reason is that it is pretty dull, and students find no charming pictures like that in Biology and Physics. Thus, they do not focus on it, and the outcome arises in fewer numbers.
Considering all these factors, the developers have designed the 99math game to give students a chance to compete with each other while sitting anywhere. It is designed specifically for the children of lower-grade classes to improve their skills. In this way, they can test their strengths and weaknesses. The teachers or parents can also conduct a gaming session to engage the students and improve their competitive abilities.
Pros and Cons of 99math
Real-time Progress Tracking
Engaging Learning Environment
Game-Based Lessons
Competitive Skill Development
Personalized Instruction
Accelerated Math Progress
No Student Accounts Required
Data and Reports for Teachers
Limited Grade Range
Learning Style Suitability
Not Comprehensive for all Math Topics
Features Of 99math Game:
In the under-section, we have described some of the top features of 99math that make it one of the best learning platforms globally.
Online Availability:
We previously described that the 99math game is accessible via its official website over the internet. As a result, it diminishes the need to possess specifically designed gaming gadgets. Furthermore, the online availability allows you to operate the game with the help of any device at any place, like a classroom, bedroom, office, or other. Just log in to your account and conduct a test to improve the children's abilities.
Multiplayer Mode:
The game features a multiplayer mode, meaning you can use it to play against the others. The 99math game allows you to generate a unique link to share with your students to enable them to enter the competition. The game consists of 3 rounds, and you will receive the metrics of each separately. You can evaluate the results when the game ends to determine the champion.
Easy To Operate:
Generally, Math teachers and parents need to learn more about technology products and their usage. Therefore, the developers must still add critical signup forms and other gaming panel requirements that allow easy operation. You can sign up for your personalized account on 99math with the help of an Email address and Password, while no information is needed regarding the students.
Unbiased Evaluation:
The 99math game provides a convenient and unbiased evaluation of the student's performance with the help of a comprehensive dashboard. The teacher can see both right and wrong answers. Moreover, the students can track their mistakes and correct answers. Thus, it ensures an unbiased evaluation.
Enhanced Learning Experience:
With the help of this unique platform, the students can have an engaging learning experience. They can compete with their fellows effortlessly and get unbiased evaluations. Further, remote access allows them to play the game while sitting anywhere. All these factors take their performance and experience to the next level.
Monitoring:
Teachers and parents can review and monitor performance data, enabling them to observe the progress children are making in mathematics. The game boasts an impressive monthly play count of over 100,000 times. Moreover, hundreds of teachers and parents have registered to utilize 99math for distance learning within the past two days alone.
Challenge to Other Players:
Student teams, under the guidance of their teachers or families, have the opportunity to engage in friendly competition by challenging individuals from different countries to surpass their game scores. Even while working and learning from the comfort of their homes, these teams can foster a global connection and showcase their skills. In a single day of e-learning, an impressive number of more than 100 challenges have already been created, reflecting the enthusiasm and active participation of the students.
Benefits of 99Math:
99math provides various advantages for both students and teachers.
For students:
Students can improve their mathematical abilities with regular practice.
The game lets them learn in a fun and immersive environment so that they can stay motivated.
It also provides instant feedback with detailed explanations for each answer.
Practicing math with 99math can help students improve their confidence and better prepare for standardized exams.
For teachers:
99math includes a comprehensive teacher dashboard that provides real-time insights into student progress.
Teachers can identify areas of improvement and track the progress of students.
They can also create customized quizzes and assign them to their students, allowing for a personalized learning experience.
How Does 99Math Work?
99Math is an engaging math practice platform that allows students to improve their math skills through quick, timed exercises. It works simply: Students join a game with other players worldwide. Each round consists of twenty math problems covering addition, subtraction, multiplication, and division.
Players must solve as many problems as possible within the given time limit. The quicker they answer, the more points they earn. The game provides an opportunity to earn bonus points by correctly answering multiple problems in a row. The game encourages healthy competition and motivates students to improve their math skills.
99math.com Sign up or Login:
Students can sign up for free via the 99math.com website. You can create only one account from any email address or log in to play using your existing account. The steps for creating the account are given below:
First of all, go to the official website.
You have two options in the top right corner: Sign up or log in.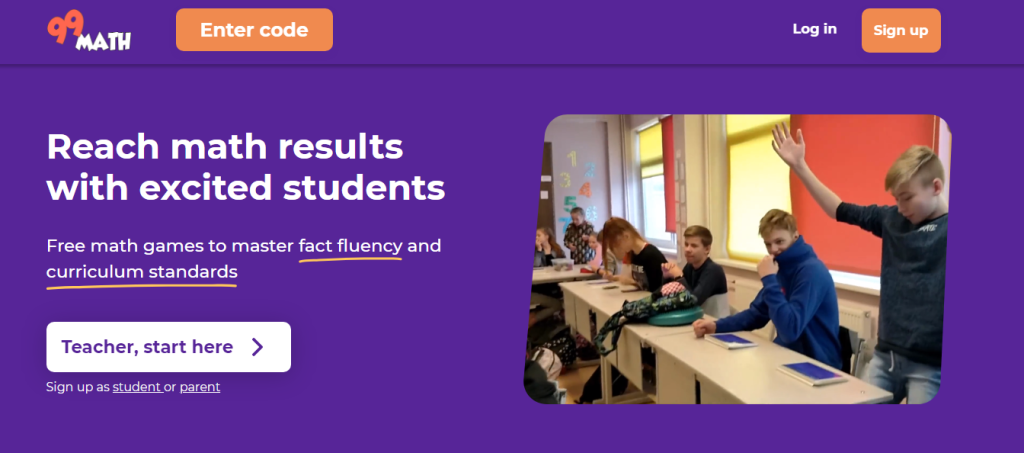 If you already have an account, you can click on the login tab and go through it by providing the required conditionals.
3. Newcomers can click on the sign-up tab; there are three options for logging in: parent, teacher, and student.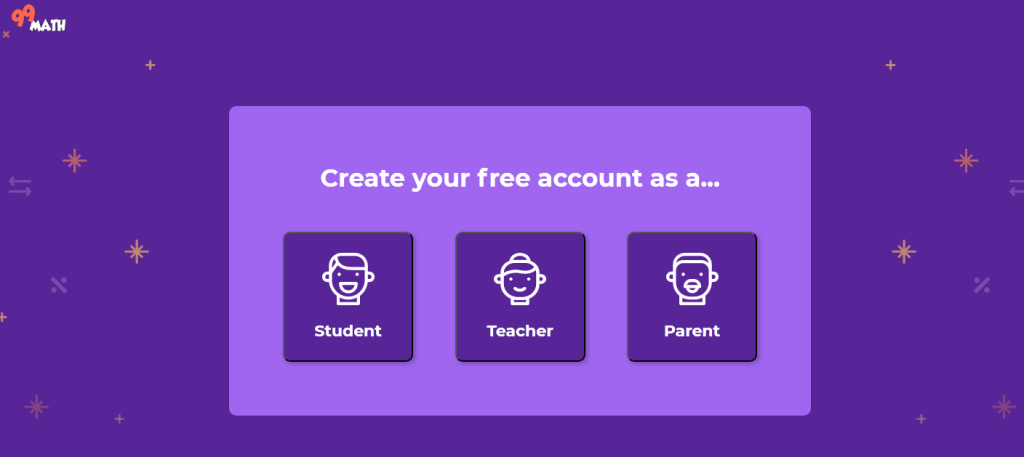 4. There are two options for signing up. You can join with a Google account or a Clever ID.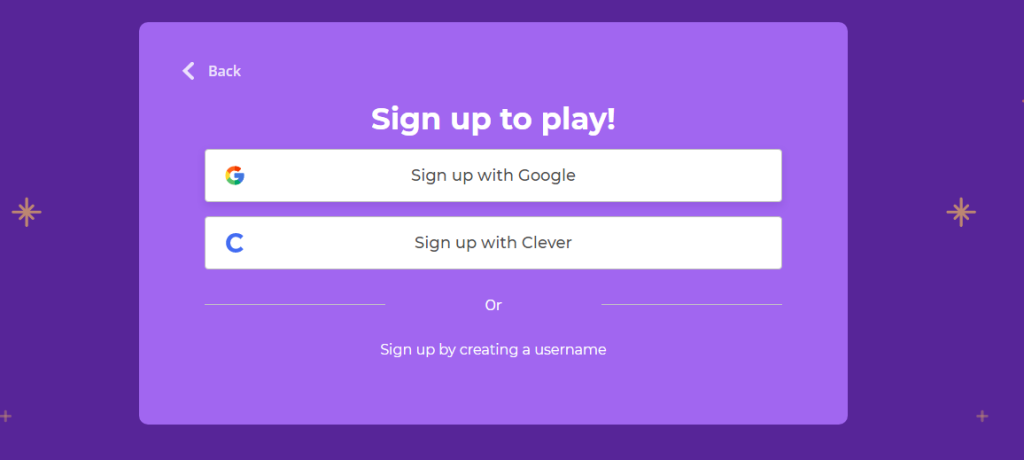 5. When you continue, it will further ask you for your grade.

You can start playing the game after you have set up and prepared your account.
Playing the 99math:
The gaming interface for the students and teachers is different. Both have different dashboards for selecting and playing math games.
99math for Teachers:
Teachers can access the Teacher Dashboard to add students and create their classrooms.
In the teacher dashboard, the teachers can add their students and create classrooms with specific rules.
Teachers are also able to monitor their student's progress in the game.
Teachers on their gaming dashboard have access to start live games.
The teacher dashboard also allows teachers to manage their classes, assign tasks, and view student activity reports.
The teacher who created the game will have access to the report after the game. No other teacher will have access to it.
Live Game Access:
A Live game is a game mode that allows students to play together either in person or via video call. It is the most engaging experience for teachers to track students' activities collectively. A game created by teachers does not demand any account of the student to join the game. Students can join the game with a custom code.
99math for Students:
Students have their dashboard to access the different modes of 99math.
They can also monitor their progress and achievements and challenge each other in-game competitions.
The students can also join a classroom to get personalized guidance from their teacher and classmates.
The game also has comprehensive learning modules that help students learn math concepts step-by-step.
The learning modules contain interactive quizzes and tutorials that assist learners in strengthening their understanding of the concepts covered.
Daily challenges and practice tests allow students to practice their math skills and better prepare for standardized exams.
The students can earn badges for their achievements through 99math's rewards system. The badges are an excellent way to inspire and keep the students motivated while they make progress in the game.
Conclusion:
99math is an engaging multiplayer math game perfect for students and teachers alike. Plenty of features are available to make learning math fun, and it is free. Students of all ages and skill levels can benefit from the game's intuitive interface and wide range of activities. Teachers who want to incorporate an interactive element into their curriculum will find this an excellent resource. I hope this detailed note will help you.
FAQs:
1. How can teachers and parents access the 99math game for their children?
Teachers and parents can access the 99math game by visiting its official website and logging in. They can use it on any device with an internet connection.
2. What age group is the 99math game designed for?
The 99math game is specifically designed for children in lower-grade classes to help them improve their math skills while providing an engaging and competitive learning environment.
3. How does the multiplayer mode work in 99math?
The multiplayer mode in 99math allows teachers to create unique links to share with their students for competition. The game consists of 3 rounds, and results are provided separately for evaluation.
4. Can students and teachers track progress and performance on 99math?
Yes, both students and teachers can track progress and performance using the comprehensive dashboard in 99math. Teachers can monitor students' progress, while students can review their own mistakes and correct answers.
5. Is 99math completely free for both students and teachers?
Yes, 99math is entirely free for students and teachers. There are no premium features or hidden costs; everything on the platform is accessible without any charge.
Who is the founder?
According to the LinkedIn profile, Timo Timmi is the founder of 99math.