SEO
Bad Backlinks – How to Identify and Remove?
Bad backlinks are the most impactful factors that cause websites to de-rank in search engines. Also, they are the reason for Google Penalty. That's why it is essential to identify these spammy links and take the necessary steps to remove them. Consequently, you can restore your site to its parent position and even increases its rankings than before. However, the whole is not that simple, as you must be very precise in determining the useful and harmful links. If you are looking for a comprehensive way to identify and remove bad backlinks, this guide will be of great benefit to you.
What Are Bad Backlinks?
Bad backlinks are just like the normal links but are referred from the low authority and irrelative domains. Unlike high-quality links, these backlinks trouble the website's health and leave a bad impression. Hence, your keyword will not appear in SERP, and you will end up with your plans. Therefore, monitoring your backlinks profile and removing the low-quality links as much as possible is compulsory. Numerous backlinks checker tools, like MOZ, Semrush, and Ahrefs, are available on the web, which you can utilize to check the site's health and spam status.
How To Identify Bad Backlinks?
Identifying the bad backlinks to remove them from the site is a crucial process, and you must be very methodical while carrying out this operation. We have listed some important factors to consider while checking your backlinks profile. Any link falling under a particular category must be removed quickly to avoid harmful consequences.
Follow the steps below to identify the bad links.
Before heading towards the factors, you need a top-tier backlink checker tool to check your website's link. A good choice will provide you with essential insights regarding numerous SEO factors, which will not only help in the identification but also the removal of bad backlinks. Otherwise, you cannot rank your site higher in the search engine rankings. The identification factors are listed below.
1 – Domain Rating or Authority
You will readily know about linked websites' worth and quality status whenever you enter your site in backlink checker tools. In the case of MOZ, it will be shown as Domain Authority (DA). On the other hand, Ahrefs uses the Domain Rating (DR) tag to show this factor. No matter which tool you use, you can easily identify the bad backlinks.
If the linked sites have high DA or DR, like 50 to 90 or more, they will immensely benefit you. While the sites with DA or DR between 20 to 50 are also beneficial. However, the sites falling under the 20 DA or DR is termed spammy site, and you need to remove these backlinks as soon as possible. As a result, you will leave your website with only high-authority links.
2 – Spam Score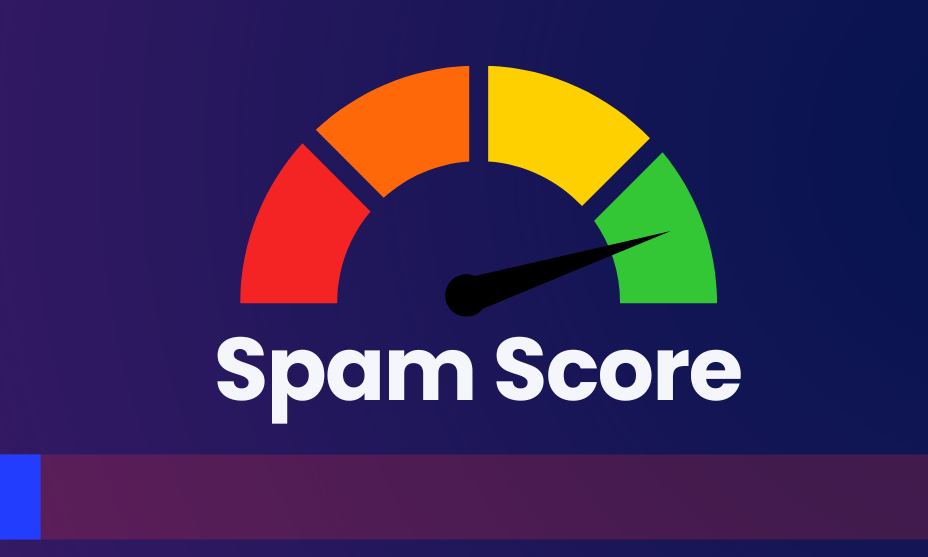 Identify the backlinks with less than 20 DA or DR and create a list to eliminate them immediately. You have to check the other links based on their spam score. It is one of the biggest identification marks of the spam website. Numerous tools allow you to monitor this factor for free or through paid subscriptions. You can use MOZ to check the spam scores without spending a single United States dollar.
If the score of linked domains is more than 10, you must consider removing them as they badly impact your site's health. In other terms, the spam score is inversely proportional to their beneficial outcomes. The lower the score, the higher the website's worth, and vice versa. On a final note, remove the links with scores of more than 10.
3 – Linked Domains' Relevancy
You can find incredible outcomes after testing your website on the two factors mentioned above. Nevertheless, Google has changed its policies greatly and is getting critical to the backlinks profile. Previously, the world's largest search engine only demanded high authority and less-spammy links. But the latest policy has made getting the backlinks from the relevant sites crucial.
Google has revealed that you should create backlinks or get them from niche-relevant websites only. A tech website getting linked by a sports blog will be considered spam or a black-hat SEO technique, resulting in undesired outcomes. Thus, you must also look for the irrelevant linked domains and help yourself out in removing them.
Strategies To Remove Bad Backlinks
After creating the list of bad backlinks, it's time to remove them to save your website from negative results. In the under-section, we have listed some effective strategies which you can follow to remove bad backlinks.
1 – Contact The Linked Domains
One of the most effective strategies is contacting the linked domain's owners and requesting them to un-mention your site from their content. You can do this by following the contact channel present on the site. But, some domains don't feature a functional support system as they are meant to spam the sites. In that case, you can use a tool to find these websites' details, and also, you are likelier to get their Email addresses.
2 – Remove The Spammed Pages
Secondly, you can remove the most spammed pages of your sites to remove the bad backlinks. Generally, irrelevant domains or spammers target the posts' pages instead of the home page address. In that case, you only need to identify which content has received more spammy links. Just remove those pages and re-publish them with new URLs. As a result, you can remove harmful backlinks from your web page.
3 – Google Disavow
Although Google Disavow is not much efficient as before, you should use it to let Google know about the links you haven't created. Create and upload a file of unwanted or bad backlinks on the webmaster tool. Consequently, the Google bots will learn about the irrelevant links and stop penalizing your website on their basis.
Final Verdicts
All these are the details about the bad backlinks and the ways to identify and remove them. In conclusion, you must consider some important factors, like domain authority or rating, spam score, and relevancy of linked sites, to recognize harmful links. Further, you should monitor the anchor text saturation and comments backlinks to remove them. Certain effective strategies like contacting domain owners, removing the spammed pages, and Google Disavow help you clear your site from all the negative links. That's all about this guide. Stay tuned for more information!