Wordtune is an AI writing assistant tool for writers to help them write specific content instantly by using various features of this assistant. The AI tool specifically has features that the users highly appreciate. There are different ways to make content more optimized through this tool. Writers can add historical, natural, a statistical facts to their writings. The AI Writing tools are effective not only in content but also in copywriting tasks. These tools are highly applicable for users looking for an assistant to increase their work productivity. In this article, I will discuss some AI writing assistants and their pricing plans.
What is Wordtune?
According to Wordtune AI Writer,
"Wordtune is a text editing software that uses AI to help writers improve their content. It provides real-time feedback on grammar, spelling, and style, as well as suggestions for improving readability and clarity. It also offers a range of tools to help writers quickly and easily revise their work."
The above lines about the introduction are generated by this AI writing tool. The AI21 Labs launched the AI tool in October 2020. Later, its two versions, Wordtune Read in 2021 and Wordtune Spices in 2023, were launched.
Wordtune harnesses the power of cutting-edge natural language processing algorithms and machine learning techniques to analyze your textual composition's arrangement. It examines the context and essence of your content. Drawing upon its immense workability of linguistic knowledge, it expertly propounds a list of alternative expressions, synonymic variations, and insightful refinements that hold the potential to exceed the boundaries of your textual expertise. A mere selection, a mere flick of your fingertips, and behold the alteration of your content, transcend the mundane to ascend the lofty peaks of sophistication and captivating allure.
Key Features of Wordtune:
The experts built Wordtune to give users a good approach to using it as an assistant. Some specific features were added to this tool, making it more exceptional than others.
Write and Paraphrase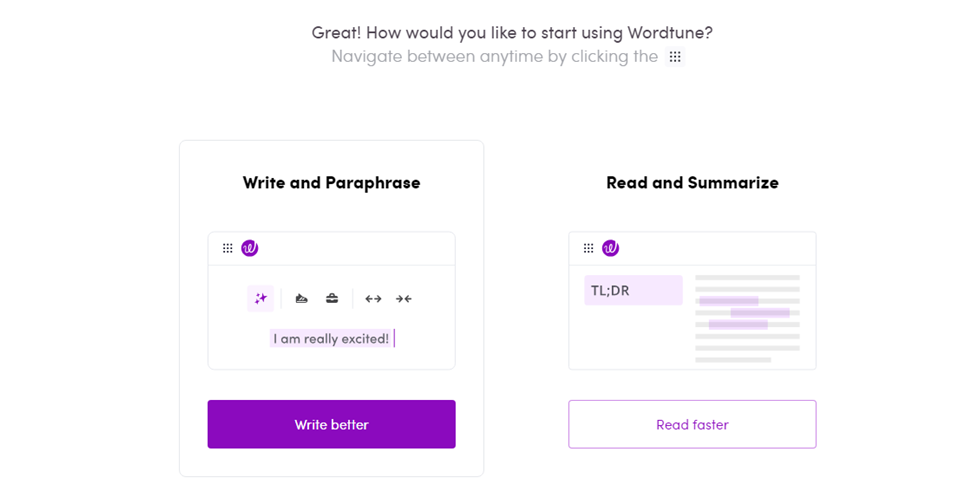 Wordtune is a remarkable prowess in sentence rewriting. This remarkable tool has the ability to rework your sentences while retaining their core essence and meaning. You can choose the best wording for your content by suggesting different ways to convey your ideas. This invaluable feature becomes a guiding light, steering you away from monotonous language and lending an enchanting flow to your writing.
Word Suggestions
Within Wordtune, there lies a vast database of synonyms and related words waiting to be examined. This word database seamlessly integrates into your writing experience, enabling effortless diversification of your vocabulary. This is essential for avoiding repetitive language and crafting messages communicating your ideas effectively. With its wide range of words and expressions, and ensures that your writing is clear, concise, and impactful.
Tone Adjustment
A collection of words is complete with the perfect tonal harmony. Wordtune, with its profound understanding of the intricacies of various tones, emerges as the maestro of tone adjustment. With its sage suggestions, it empowers you to fine-tune the tone of your content, be it formal, conversational, persuasive, or informative. Thus, it becomes your trusted companion in attaining the unattainable desired tone, promoting your writing to new heights of brilliance.
Vocabulary Enhancement
Wordtune takes you on a captivating journey to enhance your vocabulary, venturing on a linguistic odyssey. You unearth many synonyms, idiomatic expressions, and phrasal verbs within its vast database. These linguistic gems infuse your writing with depth, variety, and charisma, capturing the hearts and minds of your readers. Your message resonates with remarkable impact, leaving an indelible impression upon all who encounter your content.
Clarity and Conciseness
Wordtune emerges as clarity and conciseness in complex sentences and convoluted phrases. Its perceptive gaze identifies where your writing can be filtered into a crystalline form. It relieves light on simplicity, ensuring your message is communicated with utmost clarity and efficiency. Your words can create a strong connection with your audience by being clear and easy to understand without using unnecessary jargon.
Wordtune, a Worthy Writing Companion
With its repertoire of perplexity and burstiness, it emerges as a tough ally for all writers. Its multifaceted capabilities in sentence rewriting, word suggestions, tone adjustment, vocabulary enhancement, and clarity and conciseness empower you to craft written masterpieces that captivate, educate, and inspire.
Wordtune Pricing: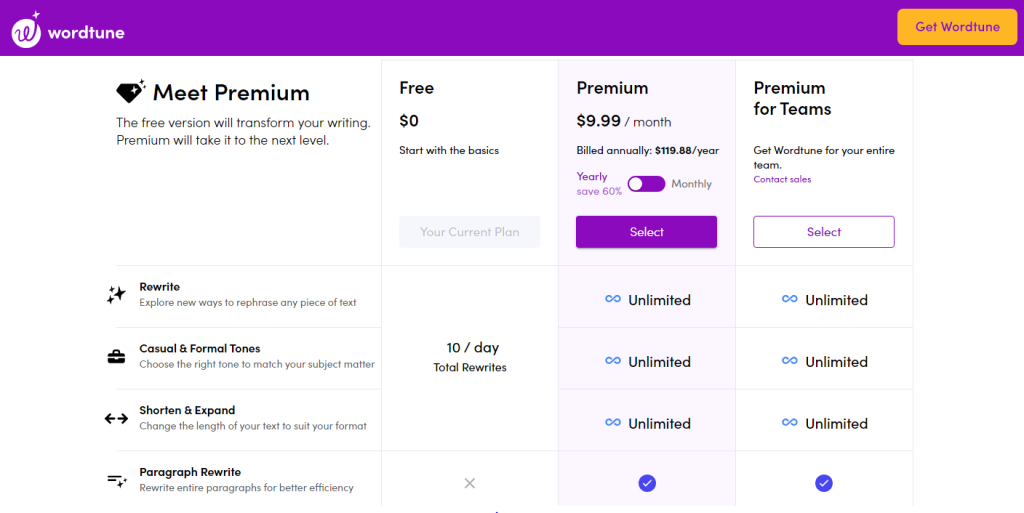 Wordtune offered both a free version and a premium subscription. The free version of Wordtune provided basic features and limited access to its functionalities. The premium subscription offered enhanced capabilities and more extensive usage of the tool.
Pricing Plans:
Free: $0/10 per day total rewrites
Premium: $9.99/month
Premium for Teams: Customized Plan
The Impact of Wordtune on Content Creation:
Academic writing
In academic writing, where the complexities of language reign supreme, Wordtune emerges as an invaluable supporter for students and researchers alike. This transformative tool becomes an essential asset in the difficult process of refining multifaceted arguments, structuring thoughts, and augmenting the overall clarity and cohesiveness of weighty research papers, scholarly essays, and scholarly dissertations.
Professional Writing
Professional writing is the art of effective communication that holds dominion. The tool unveils its prowess by authorizing professionals to craft compelling, magnetic emails, reports, and presentations that etch an indelible mark on the minds of recipients. By adroitly enhancing their prose's clarity, brevity, and power, Wordtune forges a formidable pathway for these professionals to engage in impactful business communication, leaving an indelible impression that resonates long after the words have been uttered.
Social Media Content
Social media takes a lot of work to get people's attention and keep them engaged. That's why Wordtune is a great tool for content creators who want to capture their readers' attention and keep them scrolling. This tool serves as the guardian angel of social media posts, skillfully weaving attention-grabbing phrases into the tapestry of content, thus augmenting its charm and kindling an insatiable desire within the audience to immerse themselves in the captivating world painted by the creator.
Email Communication
In the vast communication landscape, where emails span the digital highways of personal and professional spheres alike, Wordtune gracefully assumes the mantle of an email maestro. By its side, individuals navigate the composing of email letters with unparalleled ease and skill, crafting concise, well-structured electronic announcements that deftly traverse the delicate balance between clarity and professionalism, ensuring that messages resound with unwavering resonance and impact.
Blogging and Article Writing
For those who dwell in the realm of blogging and article writing, Wordtune emerges as an indispensable companion, a beacon of creativity that breathes life into stagnant musings. With its uncanny ability to birth fresh ideas from the depths of creativity, this writing ally emboldens bloggers and content creators to enhance the readability of their prose, imbuing it with a captivating charm that ensnares readers from the very first syllable.
Through its agile optimization of blog posts and articles, the tool transforms these pieces into guides of clarity and triggers of significant influence, fundamentally changing the course of readers' mental journeys.
Wordtune stands as a testament to the symbiotic relationship between human ingenuity and technological innovation in the ever-evolving landscape of content creation. The unique way it incorporates complexity and unpredictability into writing helps people in different fields break away from traditional boundaries, creating a new standard where clear communication meets intricacy. The written word becomes more powerful and memorable as a result.
Wordtune Alternatives:
Here, we will discuss the top 25 alternatives to Wordtune, each offering unique features and benefits to suit different writing needs. Let's dive in and explore these powerful AI writing tools.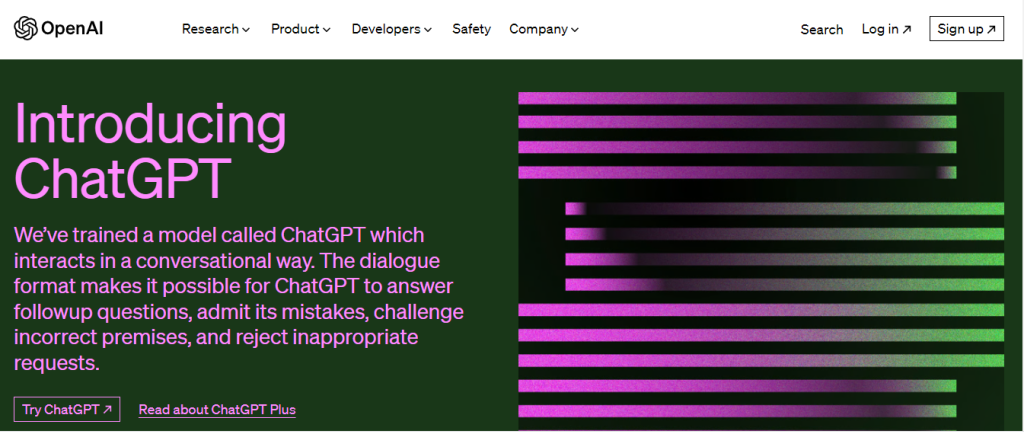 ChatGPT is an advanced AI writing tool developed by OpenAI. It utilizes state-of-the-art language models to assist users in generating high-quality text. Users can receive suggestions to get help with writer's block and even engage in interactive conversations with the AI. The AI tool generates the responses according to the user's prompts. With ChatGPT, users can effortlessly complete writing tasks of any category. In this way, we can consider it one of the best alternatives to Wordtune.
Pricing:
Free Plan: Lifetime
ChatGPT Plus: $20/month

Quillbot is an AI-powered paraphrasing tool that helps users rephrase sentences, paragraphs, or entire articles. It offers various writing modes, including standard, fluency, creativity, and more. Quillbot ensures that your content is unique and avoids plagiarism. Many academic researchers this use tool to rephrase the literature review to avoid plagiarism.
Pricing:
Annual:$49.95/yearly
Semi-Annual: $39.95/6 months
Monthly: $9.95/month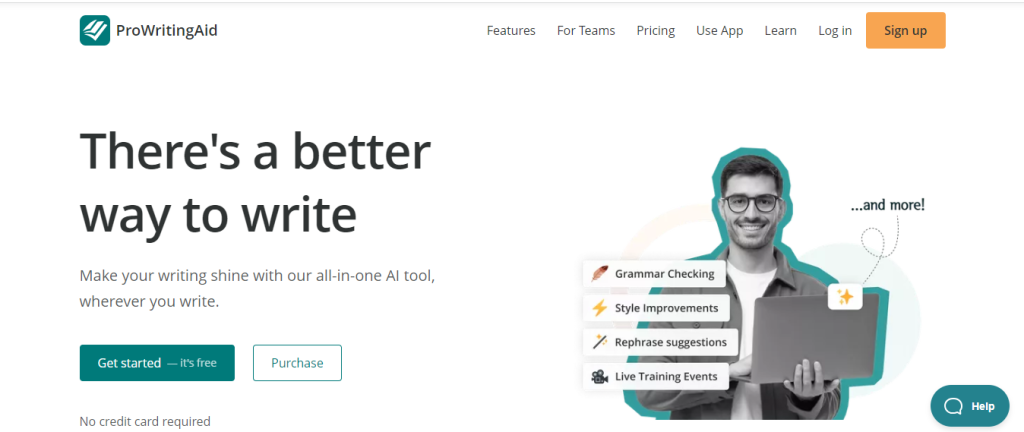 ProWriting Aid is a comprehensive alternative to Wordtune that benefits users to enhance their writing style, grammar, and readability. It provides real-time suggestions for improving sentence structure, word choice, and overall clarity. Professionals and authors widely use the tool to refine their writing.
Pricing:
Free plan: Lifetime
Monthly billing: $30
Yearly billing: $120
Lifetime payment: $399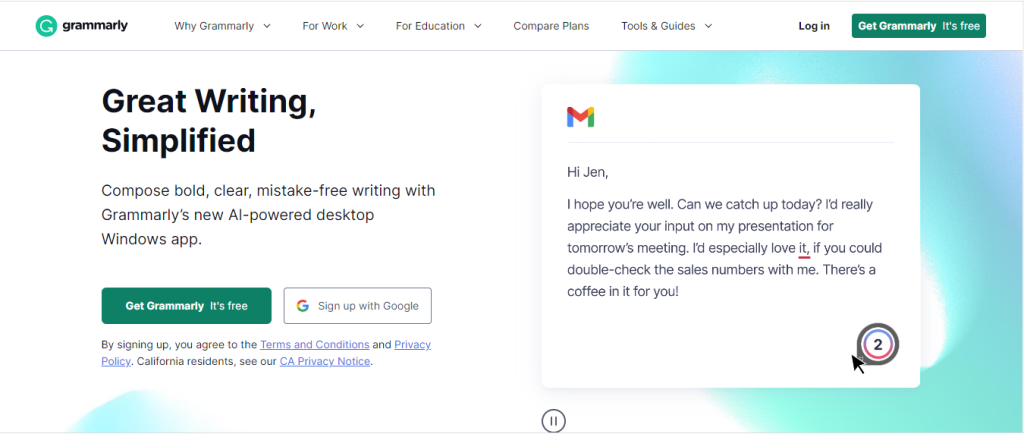 Grammarly is one of the most popular AI writing tools available. It offers many features, including grammar checking, spell checking, and style suggestions. This tool can be used on different platforms and can be integrated with web browsers, word processors, and other writing apps. With a beta subscription, you are given 500 rephrasing promptsfor a period of 10 days.
Pricing:
Free: lifetime
Premium: $12/month
Business: $15/member/month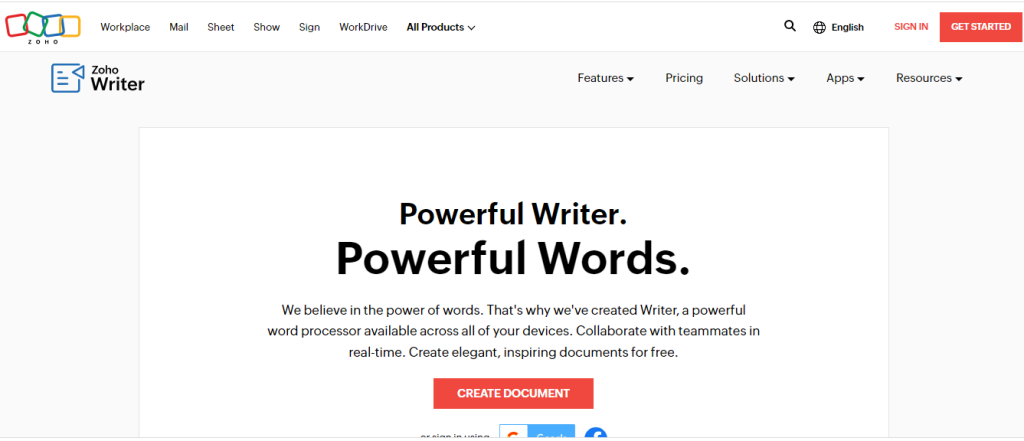 Zoho Writer is a powerful word processor that incorporates AI capabilities. It provides intelligent assistance for grammar checking, vocabulary enhancement, and style improvements. It offers collaborative features, making it an excellent choice for teams working on content creation. WordTune also covers these things.
Pricing:
Starter: $2.50/user/month
Team: $4.50/user/month
Business: $9/user/month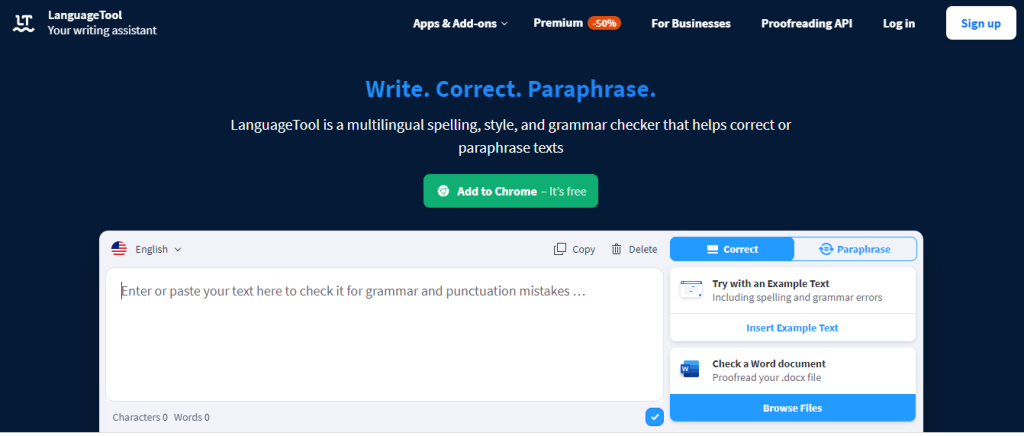 LanguageTool is an open-source AI writing tool that checks grammar, punctuation, and style errors. It supports multiple languages and can be integrated into various text editors and content management systems. It is known for its accuracy and versatility.
Pricing:
2 years: $59.90
Annual: $34.90
Quarterly: $22.45
Monthly: $12.45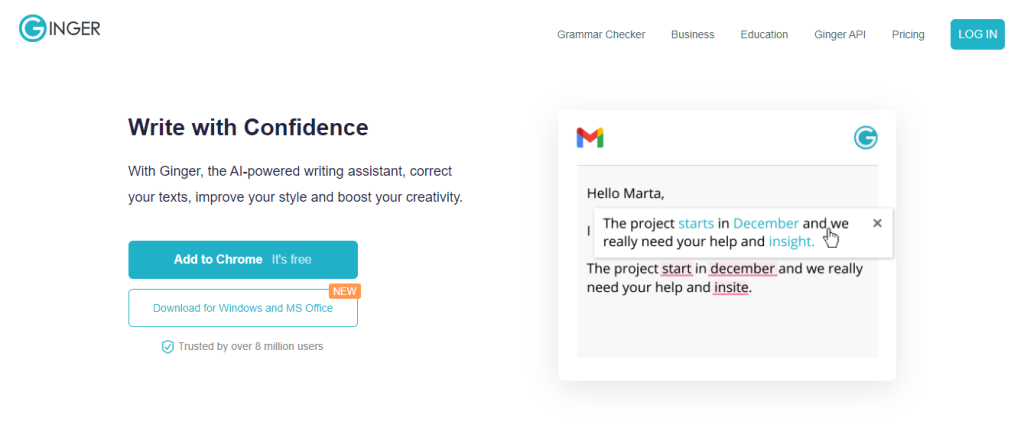 Ginger is an AI writing assistant just like Wordtune that helps users improve their writing skills. It offers grammar checking, sentence rephrasing, and translation features. It is capable of providing immediate suggestions that can improve the clarity and readability of your content.
Pricing:
2years: $120
Annual: $84
Quarterly: $33.57
Monthly: $13.99
Ginger Teams: $4.99/month/member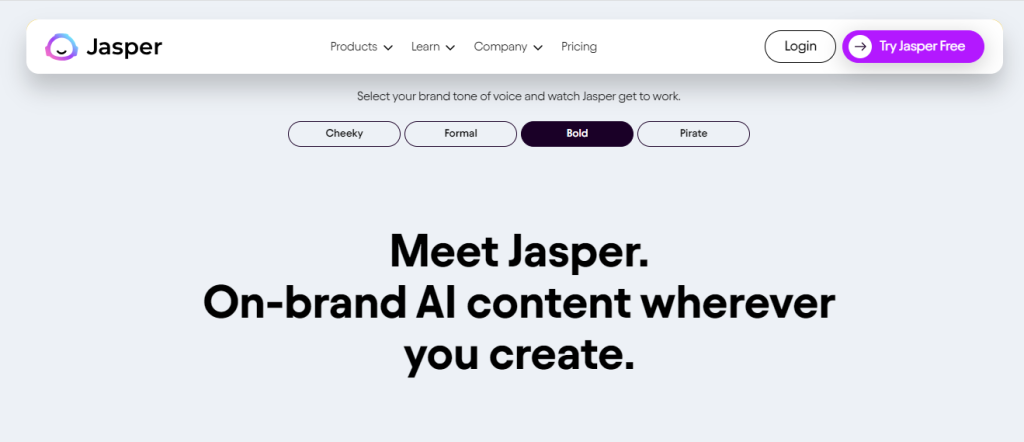 Jasper is an AI-powered writing tool designed to optimize content for search engines. It assists users in creating SEO-friendly articles by providing keyword suggestions, optimizing headings, and analyzing readability. There are more than 50 templates for content creators to use the specific template for their projects. Jasper is a valuable tool for content creators and digital marketers. These templates are much more similar to that of Wordtune.
Pricing:
Creator: $39/month billed yearly
Teams: $99/month billed yearly
Business: Custom Pricing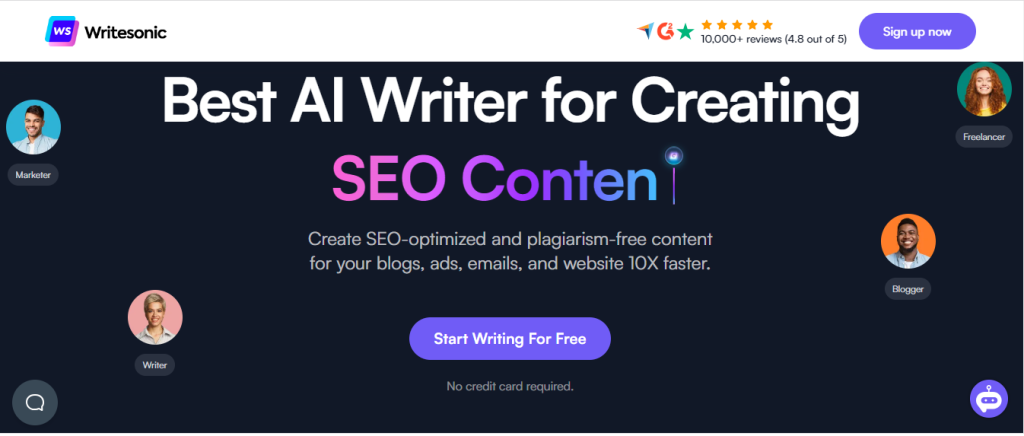 WriteSonic is an AI writing tool that specializes in generating marketing copy, blog posts, and social media content. It uses advanced language models to create engaging and persuasive text. This is popular among marketers and businesses looking to improve their content marketing efforts.
Pricing:
Free Trail: Lifetime
Pro: $12.67/month for 100k words
Enterprise: Starts at $1000/month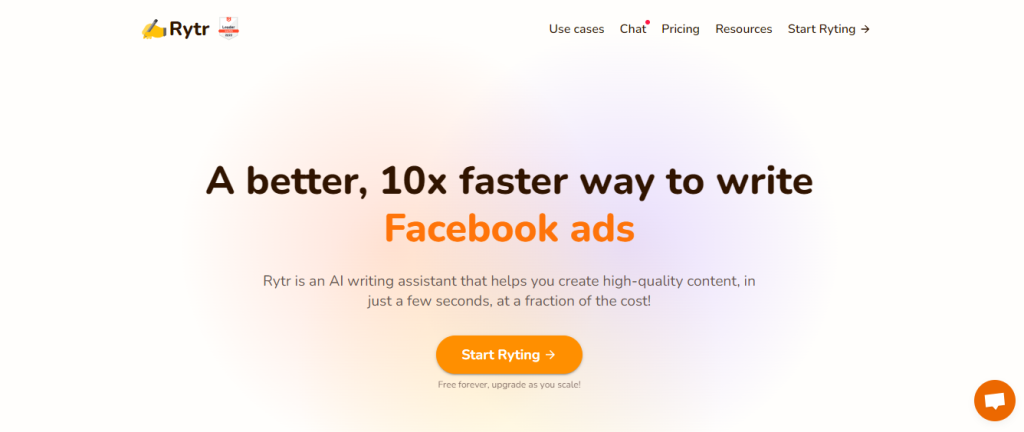 Rytr is an AI writing tool that focuses on generating high-quality content for various purposes. It is a helpful tool that assists in creating various forms of writing like blog posts, articles, and emails. The tool interface is user-friendly, and it enables users to personalize the tone and style of their writing. It is also one of the best alternatives to Wordtune.
Pricing:
Free Plan: Limited for a lifetime
Saver Plan: $9/month for 100k words
Unlimited Plan: $29/year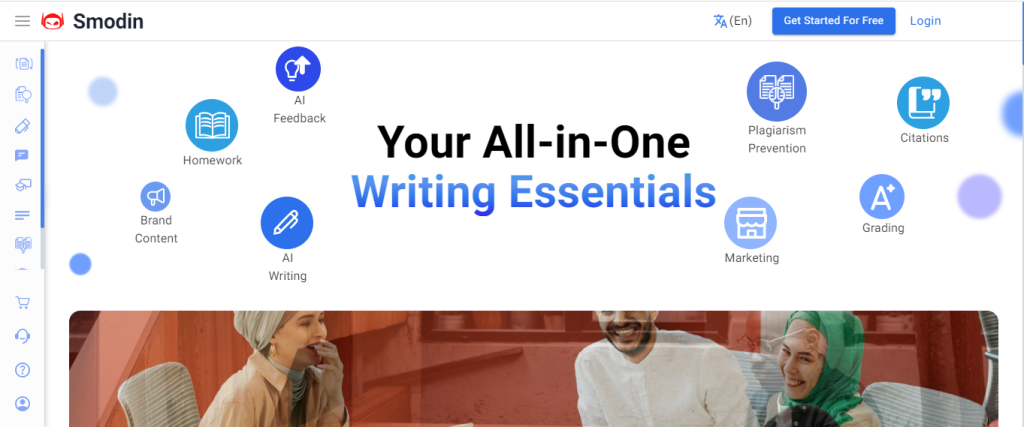 Smodin is an AI-powered assistant that supports users improve to their writing skills and productivity. It offers grammar checking, vocabulary enhancement, and sentence rephrasing features. This AI writing tool is suitable for both personal and professional writing needs.
Pricing:
Free: Limited
Essentials: $10/month
Productive: $29/month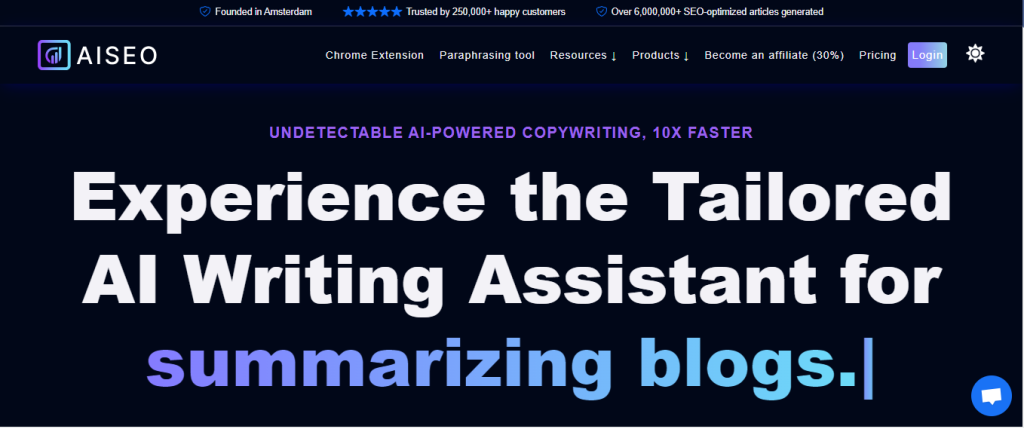 AISEO is an AI writing tool that specializes in optimizing content for search engines. It provides valuable insights and suggestions to improve the SEO performance of your articles. It assists users in producing content that has better search engine rankings just like Wordtune.
Pricing:
Grow: $15/month/1 user
Scale: $29/month/1 user
Team: $69/month/4 users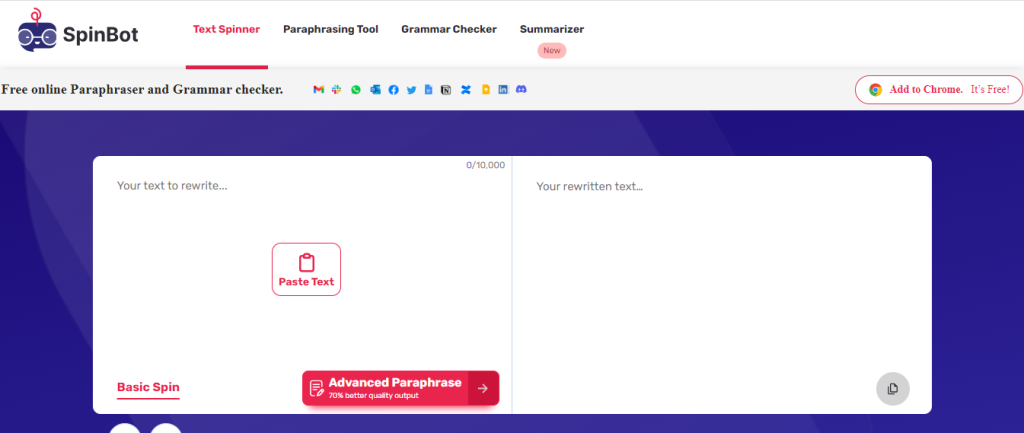 Spinbot is an AI-powered paraphrasing tool that helps users generate unique and original content. It uses advanced algorithms to rewrite text while maintaining the original meaning. Content creators commonly use it to avoid duplicate content issues.
Pricing:
Spinbot is completely free to use.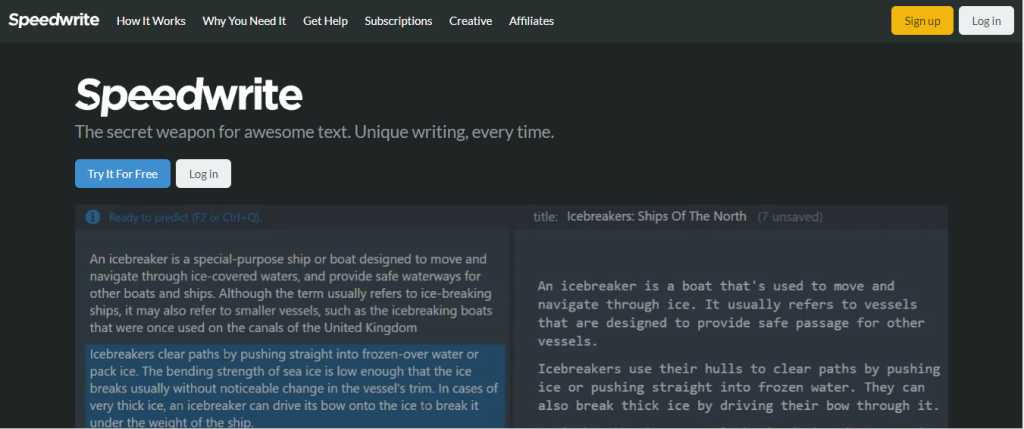 Speedwrite is an AI writing tool that focuses on improving writing speed and efficiency. It offers auto-completion, grammar checking, and smart suggestions to help users write faster and more accurately. It is appropriate for writers who want to boost their productivity.
Pricing:
Monthly: $7.99/month
Semi-Annual: $39.95/quarter
Annual: $59.95/year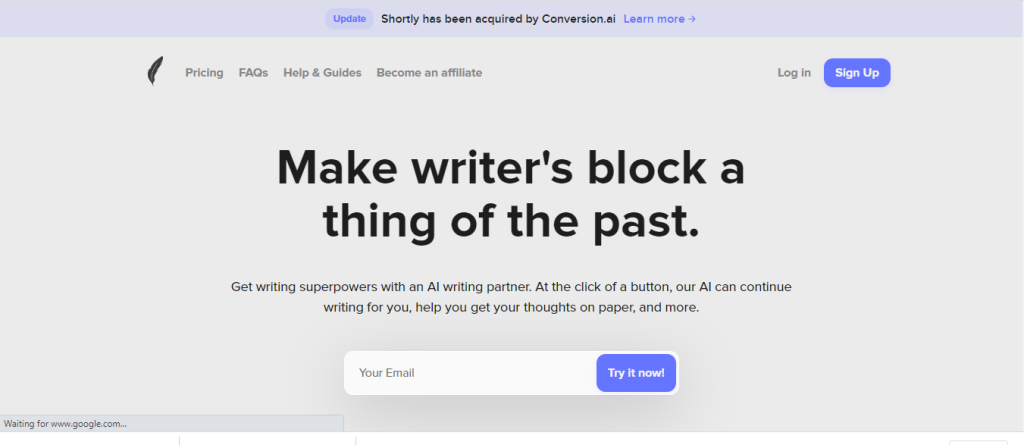 Shortly AI is one of the top-rated alternatives of Wordtune that specializes in generating human-like text. It can generate content for various purposes, including blog posts, articles, and social media captions. The AI allows users to fine-tune the generated text to match their specific requirements.
Pricing:
Annual Plan: $65/month/yearly
Monthly Plan: $79/month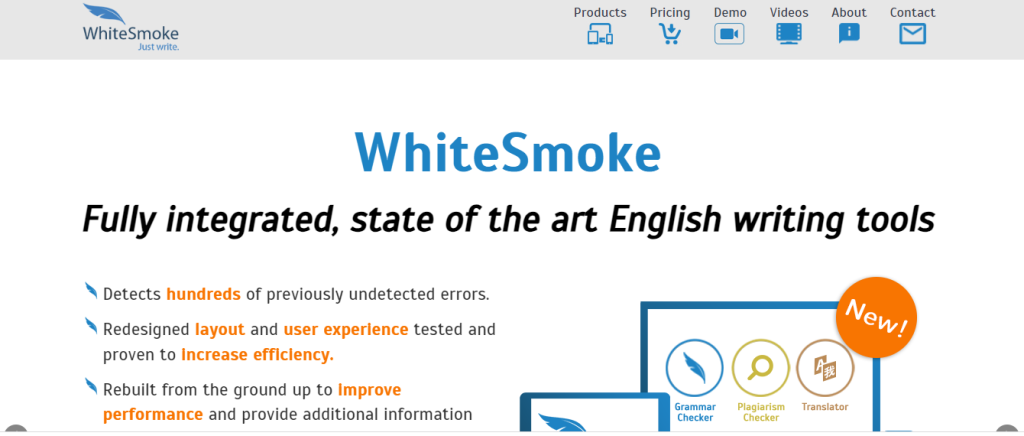 White Smoke is an AI-powered writing tool that offers grammar checking, style suggestions, and translation services. It helps users improve their writing skills and create error-free content. White Smoke supports multiple languages and provides accurate and reliable suggestions.
Pricing:
Web: $59.95/year
Premium: $79.95/year
Business: $137.95/year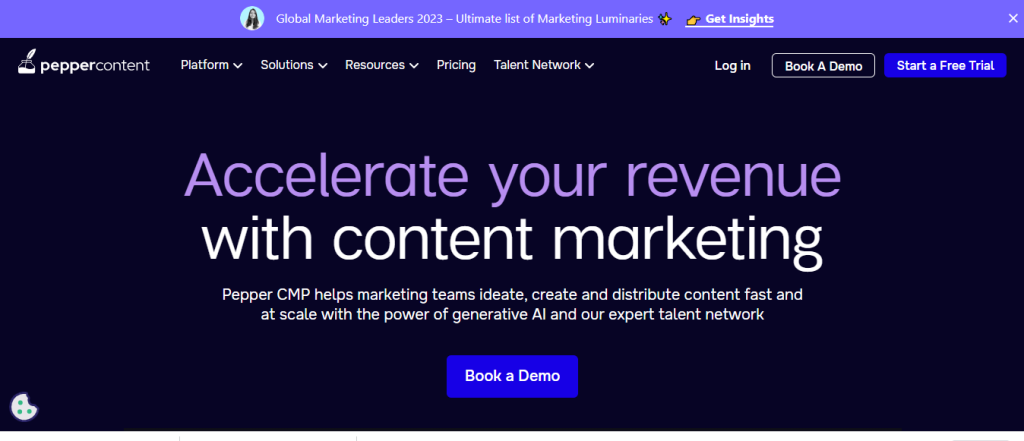 PepperContent is an AI-powered content creation platform that connects businesses with professional writers. It streamlines the content creation process and ensures high-quality output. This writing platform offers a range of writing services, including blog writing, social media content, and product descriptions.
Pricing:
Premium: $399/month
Enterprise: Customized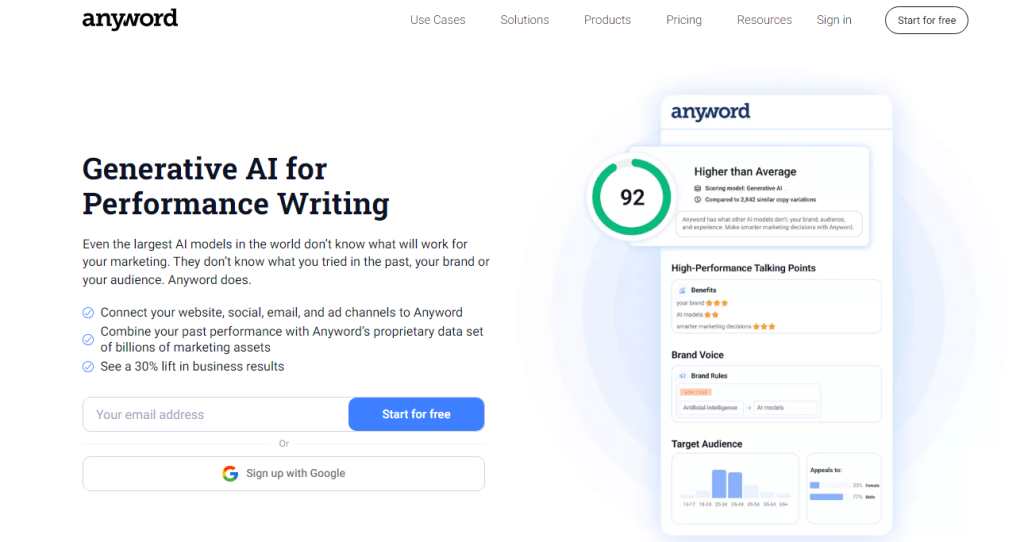 Anyword is an AI copywriting tool that helps users create persuasive and high-converting marketing copy. It is valuable tool marketers and advertisers utilize to gain insights into the most effective language and phrasing for diverse target audiences.
Pricing:
Starter:$39/month/yearly billed
Data-driven Teams:$49/month/yearly billed
Business: Custom Pricing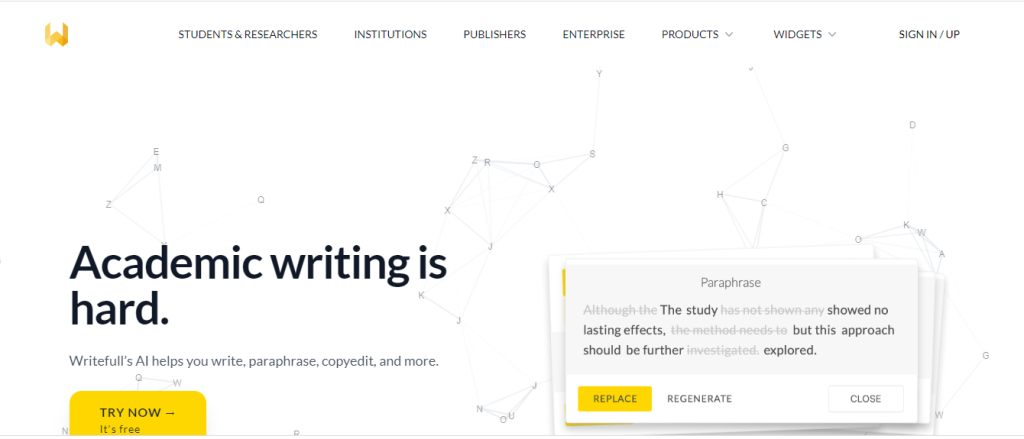 WriteFull is an AI writing tool that focuses on generating creative and engaging content and is a good alternative to Wordtune. It offers diverse writing styles and tones, making it a versatile tool for creating different types of content. With WriteFull, users can bring their ideas to life through engaging and captivating writing.
Pricing:
Monthly: $15.37/month
Quarterly: $11.81/month
Yearly: $5.46/month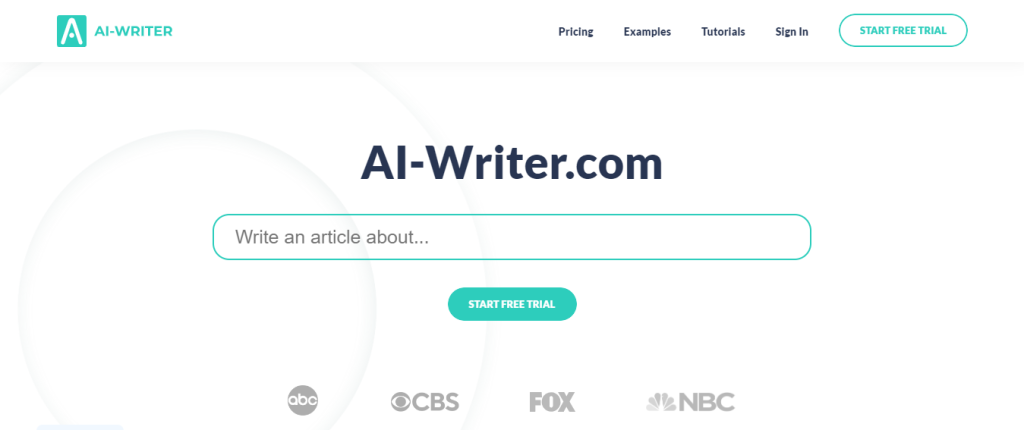 AI Writer is an advanced writing tool that uses AI to generate high-quality text. It assists users in creating blog posts, articles, and other written content. The AI Writer platform has a user-friendly interface and provides helpful suggestions to improve written content quality.
Pricing:
Basic Plan: $29/month/ Upto 40 articles
Standard Plan: $59/month/ Upto 150 articles
Power Plan: $375/month/ Upto 1000 articles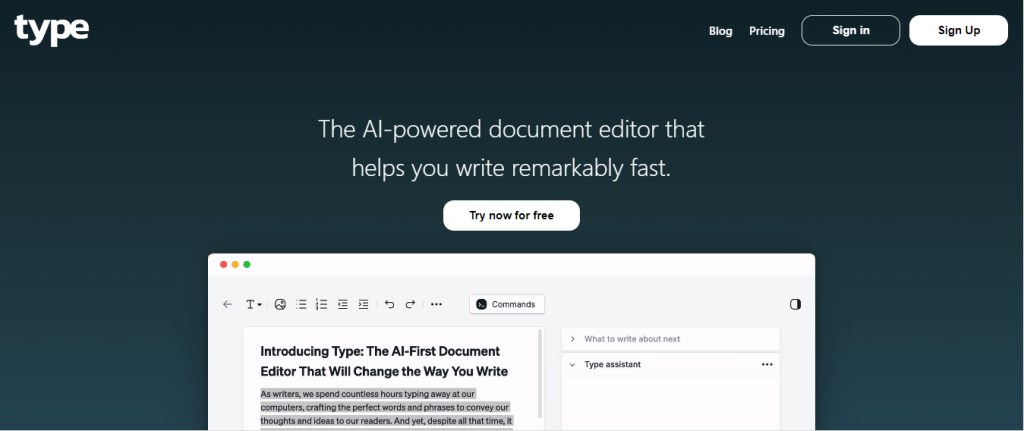 Type AI is an AI-powered writing tool that focuses on improving the readability and clarity of your content. It offers suggestions for grammar, spelling, and style improvements. It is widely used by writers who prioritize the quality and precision of their writing.
Pricing:
Basic: $29/month/ Billed Monthly
Pro: $23/month/ Billed annually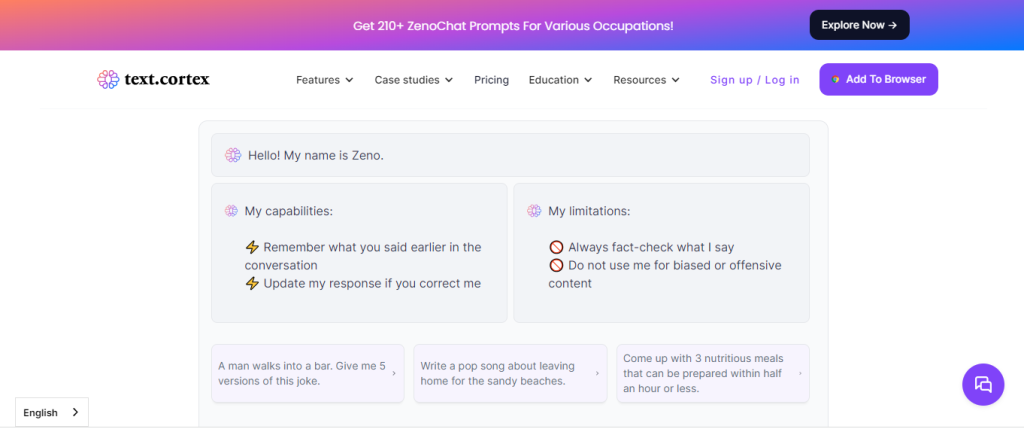 TextCortex is an AI writing tool that offers a wide range of writing assistance features. The tool offers a range of features such as grammar checking, vocabulary enhancement, and plagiarism detection. This comprehensive support is ideal for writers who need assistance throughout the entire writing process just like Wordtune.
Pricing:
Free:10 creations per day
Pro:$19.99/month
Business:$49.99/month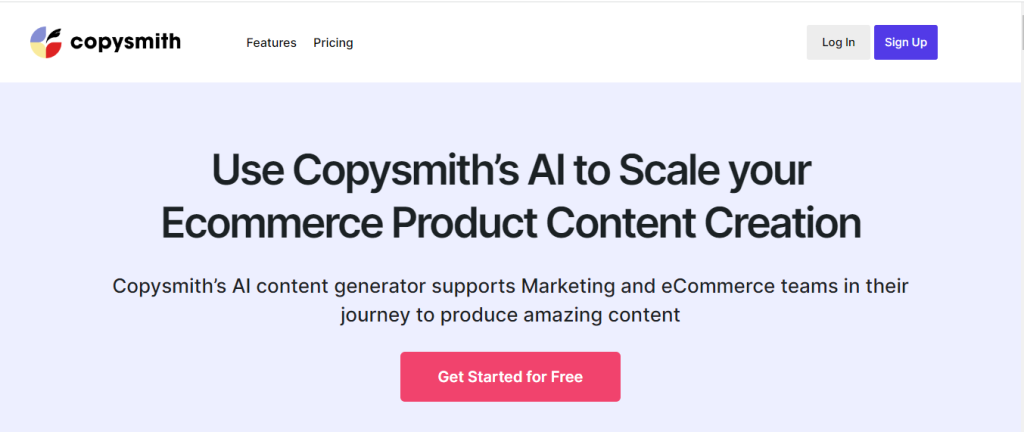 Copysmith is an AI assistant tool specifically designed for e-commerce businesses. It generates product descriptions, marketing copy, and social media content. It helps businesses create persuasive and engaging content to attract customers and drive sales.
Pricing:
Starter Plan: $19/month/ 1 user
Pro Plan: $49/month/ 5 users
Enterprise Plans: Customized Plans
Starter Annual: $228/year
Pro Annual: $490/year
Enterprise Annual: Customized Plans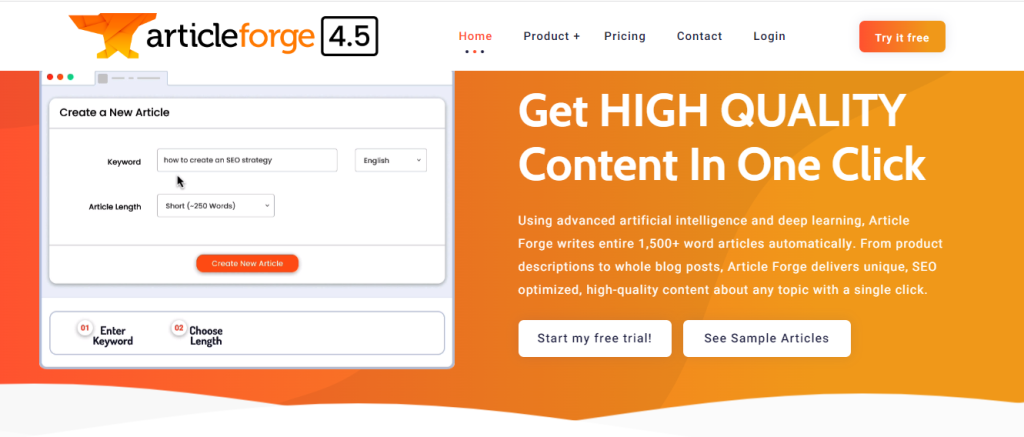 ArticleForge is an AI-powered content generation tool that creates unique articles based on provided keywords. This tool utilizes advanced deep-learning algorithms to create high-quality, cohesive content. It is a widespread choice among content marketers and SEO professionals for its ability to produce readable and engaging articles.
Pricing:
Basic:$57/month/100k words/ Billed monthly
Business: Customized/ Billed monthly or yearly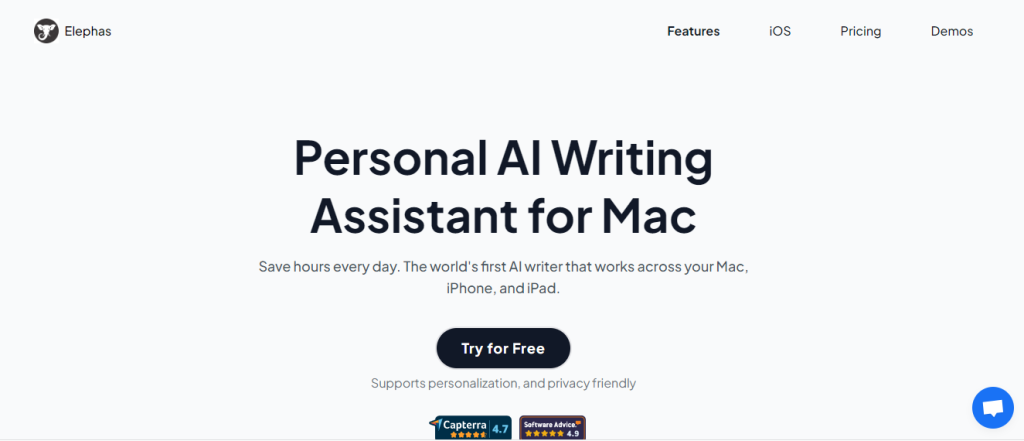 Elephas is another best alternative to Wordtune that offers advanced content generation capabilities.This is the ultimate tool for crafting top-notch blog posts, articles, and content on your Mac device. With the help of advanced AI algorithms, it guarantees the production of coherent and relevant text that will leave your audience impressed.
Pricing:
Standard: $4.99/month
Pro: $8.99/month
Pro Plus: $15.99/month
Conclusion:
That's all for this! We have briefly covered the basics of Wordtune, which means a lot for the newcomers new to it. You cannot properly understand the functionality of a tool before apprehending its benefits and features. These top 25 alternatives for AI writing provide a diverse range of features to enhance your writing experience. Whether you're looking for grammar checking, content optimization, or creative writing assistance, there is a tool that suits your needs. Incorporating AI writing tools into your workflow can significantly improve your productivity and help you create exceptional content.