Web Development
Ways To Leverage AI and Automation in Web Development Projects
There are many ways to leverage AI and automation in web development that will immensely benefit your projects. Web Development is quite challenging as you have to be very accurate and critical regarding even a single element to allow proper functioning. Additionally, any error or imperfect coding will produce futile results, which must be correct. Using artificial intelligence software and tools can direct your coding experience to the ultimate level, and you can create classy websites besides bringing improvements to the existing ones.
Purposes Of AI In Web Development
You can leverage AI for various purposes. Some of them are listed below:
As An Assistant
You can use artificial Intelligence as your assistant in the web development process, as it will provide you with brilliant suggestions for producing high-quality websites. You just need to monitor the AI's work to customize the generated results to make it unique.
For Potentiating Users' Experience
Besides working as an assistant, AI helps you improve the website's structure and potentiate the visitors' experience by adding essential features. Moreover, you can make critical changes for improved performance and functioning.
To Increase Productivity
You can leverage AI support to automate the less essential tasks in web development. Thus, you can free up enough time to concentrate on necessary and complex things that could be more productive for your site.
How AI And Automation Helps In Web Development Projects?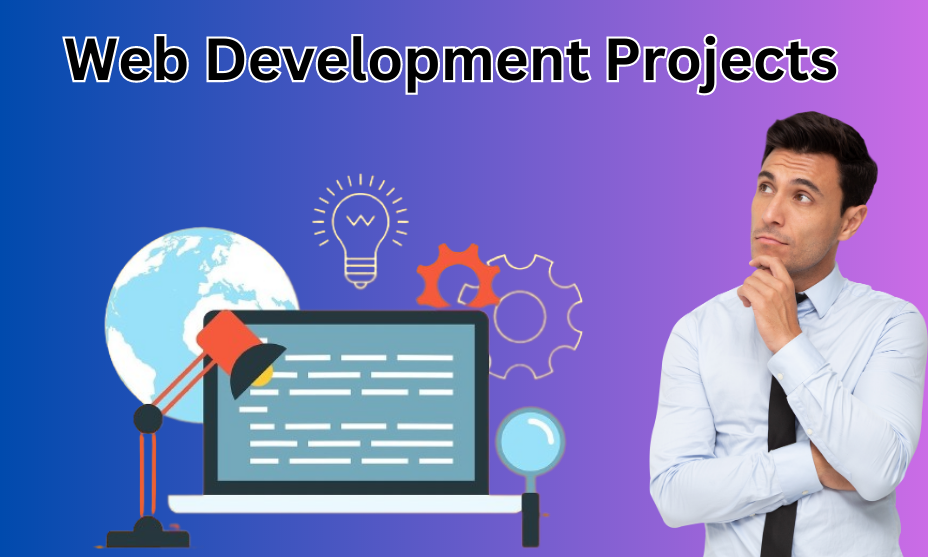 Artificial Intelligence can produce incredible outcomes by bringing automation in various web development processes to help make your projects successful. We have discussed some benefits below:
Coding Assistance
A web developer's duty is hectic and challenging as he has to be unique and accurate while writing the codes. A slight error can make the whole page unfunctional, causing time wastage. Artificial Intelligence helps a web developer to generate more unique codes instead of writing on his own. It not only eases this hectic task but also makes it error-free. Coding Assistance means that the developer will be able to get the complete code or recommendations by typing just a signature letter. In this way, the whole process will become super fast and easy. Some essential benefits are the following:
Accurate codes
Free from errors.
Ease the work.
Make web development faster.
Rectify the mistakes.
Automated Web Development
Artificial Intelligence can automate the web development process and has the potential to create completely functional websites. Artificial Design Intelligence (ADI) tools can generate a whole webpage using AI software and cover everything from making the content to designing the structure. Resultantly, it will give more unique websites which are error-free and designed according to the latest trending patterns. Moreover, these automated websites produce the best outcomes in the market by allowing customizations as per users' requirements. The usage of AI technology in automating web development provides these significant benefits:
Latest trending website designs
Ensure all the functionalities
Allow customizations as per business requirement
Precise structure and content
Web Improvements
AI leverage in web development is not only utilized for developing a website from scratch but also to make necessary improvements in the structure. With the help of this latest technology, you can analyze the current marketing trends and then direct your site to that particular way to make it successful. Moreover, you can also make additional changes that capture visitors' attention. Below are the methods by which artificial Intelligence can help in your web improvement:
Determine the visitors' interest
Optimize the users' experience by making additional changes
Remove unprofessional factors from the site
Add essential widgets like the navigation panel
Improve the conversion rate by increasing the websites' credibility
Help analyze the errors and remove them
Personalized User Experience
You can implement artificial Intelligence to provide users with a more personalized experience. By utilizing AI chatbots, you can increase the trust score of visitors to your site, which could be your potential customer. Chatbots are online contact tools that can answer simple queries and provide valuable answers. Whether you are running an online business on your site or just giving information, AI chatbots can significantly benefit its credibility. A user temporarily facing an issue can contact the chatbot for a particular query, and it will generate the best possible answers to solve the problem. Hence, the respected user will find your site trustworthy and can benefit you in the form of money or something else. Some additional benefits are:
Improved websites' credibility
Generate potential customers
Save your time by answering easy queries
Provide the best possible answers
Allows you to work on high-profile activities
Convenient Search Experience
Whenever you visit some big sites or search engines, you see a voice search feature or command. With its help, you can search for anything just by sounding instead of writing big paragraphs. It is a pretty efficient strategy to save time and enhance users' experience as it appears more attractive than ordinary searching. Voice-optimized AI is used for providing such services. You can also add this technology while developing a website so that the visitors will feel at ease while browsing any information. These commands also serve in the same way as chatbots, described previously.
Testing The Published Website
There may be some errors in the already published websites. Analyzing such colossal coding through manual methods is impossible, and you will end up with a cluttered mind. So, you can use artificial Intelligence to determine where the errors exist and can easily cope with them. Moreover, you can also analyze which segment of your website is of no advantage for you or creating a bad impact on users' time. In this way, you will be able to finish this hectic task more efficiently and effectively.
Help Improve Websites' SEO
Web development and Search Engine Optimization are closely related, as some coding issues prevent crawler bots from indexing your web pages and content. Resultantly, you will not be able to reach top rankings in the search results for a specific query, which will bring you significant losses. AI leverage for this purpose can conveniently check the websites' coding and track the potential error in no time. Besides determining the error, artificial intelligence tools can also eliminate them by inserting essential codons and crawling indicators.
Final Verdicts
In conclusion, you can leverage AI and automation services in various ways to help accomplish your web development projects. It will not only allow you to create an ergonomic website from scratch but also enables you to eliminate potential errors. Besides, you can add the latest trending features to your existing websites and improve their performance by analyzing the non-functional parts and eliminating them. The automation will also free up enough time for you to work on other complex tasks. That's all about this guide. I hope it works best for you. Stay tuned for more information!