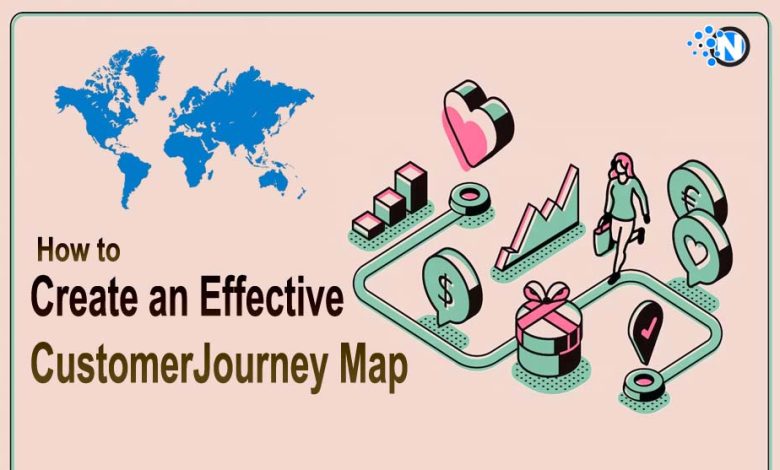 In today's competitive world, managing customers has become an absolute requirement and a customer journey map enables you to do so. It helps businesses to learn more about their potential users and resonate with their preferences and requirements. In this way, they can better understand their pain points and work accordingly to fulfil their needs by directing their development sector in the given direction. With a comprehensive journey map, companies and marketers can analyze the routes client mostly follows to approach. Hence, by optimizing them, you can receive more productive outcomes. We have detailed how to create an effective customer journey map.
What is Customer Journey Map?
The customer journey map is nothing more than a visual representation of the whole process a user goes through to approach your company or brand. It visualizes various touchpoints through which a user gets in touch with you. Moreover, you can easily assess which platforms are best to influence your clients. By creating an effective map, you can perform better in this fast-paced world to take your company ahead of the competition.
This strategy is also beneficial to understand the perspectives of a larger audience alongside their emotions and pain points. Thus, you can leverage proper benefits by identifying the most productive opportunities. Furthermore, it lets you optimize different processes, enhancing the overall customer experience.
How to Create an Effective Customer Journey Map?
Creating an effective customer journey map requires a lot of effort and insights. As a result, you will be able to engage the audience better. In the under-section, we have enlisted essential steps and tactics you can opt for to create a successful map.
1 – Define Your Objectives
Firstly, you need to identify your objectives and goals for creating a map. While reaching customers, there could be several things on your mind. It may be improving their satisfaction level with your company. Also, this map may aim to identify the customers' pain points to comply with their requirements. Additionally, there could be several other purposes for creating an enhanced journey map. No matter what the reason is, you must be well aware of your objectives to perform better in the market.
2 – Identify Customer Personas
The next step is to identify the customer personas and segment them into different sections accordingly. In this way, you can easily understand your audience and deal with them more precisely. While creating a journey, these personas serve as the visual content of different aspects regarding your users. Each includes needs, pain points, goals, and preferences. Hence, by having a deep overview of them, you can set up the foundation for an accurate map, tailoring it to a specific user group.
3 – Enlist Touchpoints
Thirdly, you have to enlist all the touchpoints through which customers contact you. With the advancements in the digital world, there could be several interaction routes. For example, if you have a website to highlight your brand image across the globe, customers can interact with you through it. Also, social media is getting amazingly popular in recent years. Other sources include Emails and phone calls, making access more convenient. Enlisting them will give you a comprehensive overview of your business outreach by highlighting the number of maximum users you can receive from a specific platform.
4 – Collect Essential Data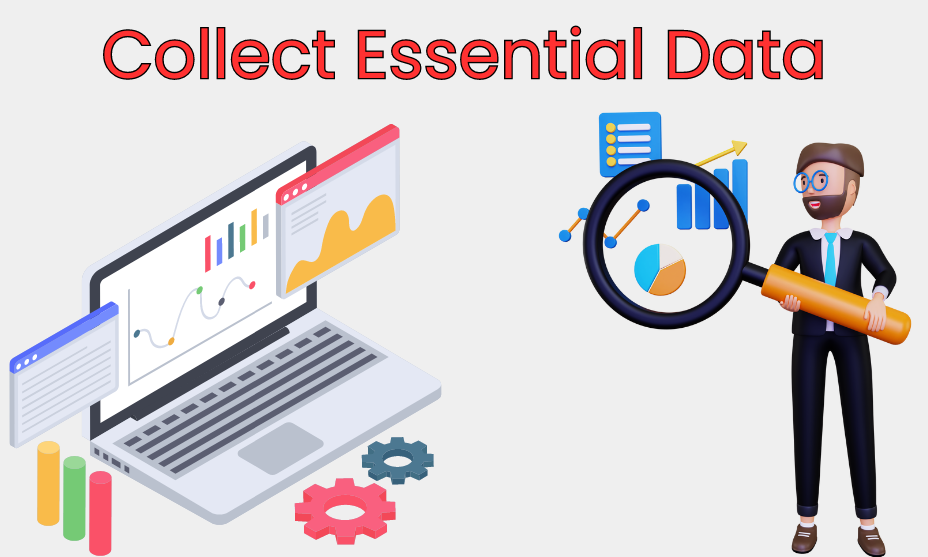 Whether qualitative or quantitative, data helps you learn how your customers respond to your activities and support. You can run surveys, capture customer feedback, and leverage data analytics to determine the behaviour of potential users. Another best way to collect the data is by reading support logs. All these sources let you delve into the typical insights to make a comprehensive strategy to influence the users and reach them with their desired products and services. Above all, data-driven decisions are always effective as they don't let you go down, even if there are marketing changes.
5 – Outline Customer Goals
Customers are always biased toward the companies that best resonate with their requirements and support them at each stage of their journey. Therefore, you must understand this factor to create an effective customer journey map. By enlisting the contact points, you should optimize them by ensuring that a support team representative must be available there. The support team must provide valuable tips and suggestions whenever a client faces trouble overcoming potential down pits.
6 – Plot the Journey
Now, you have to create a visual representation of all the steps mentioned in the above sections. You can leverage digital tools if you love utilizing the technology. Otherwise, the traditional pen and paper method is also suitable. Create a timeline or linear map to showcase how customers approach you through a specific touch point. Then, you can visualize other critical factors to make the map more comprehensive. The only consideration is to keep things simple to allow every member to understand each point effortlessly. Additionally, conduct a tutorial to elaborate and guide your staff according to the map.
7 – Highlight the Opportunities
After creating the map, it's time to understand the opportunities you can avail to improve your customer base. Optimize the most crucial steps, such as customer support, purchase process, and personalized interactions. In this way, you can enhance the client's experience with your brand, allowing them to contact you in future. Also, you can eliminate the errors from your infrastructure by dealing with them in a better fashion.
8 – Test and Implement the Changes
Lastly, you have to test your customer journey map to see how it works and provide you with the results. Identifying the highly optimized areas alongside potentially broken points to implement the changes further.
Final Verdicts
An effective customer journey map is a strategic method designed specifically to create a holistic view of the customer experience. It helps you understand the needs and preferences of your customer persona. As a result, you can develop a powerful map that takes you above in this highly competitive landscape, guiding you to make improvements and enhance customer satisfaction. Besides, a successful map lets you foster a customer-centric culture to direct your processes in a data-driven way. Thus, you can meet your users' requirements by changing your ongoing strategy.