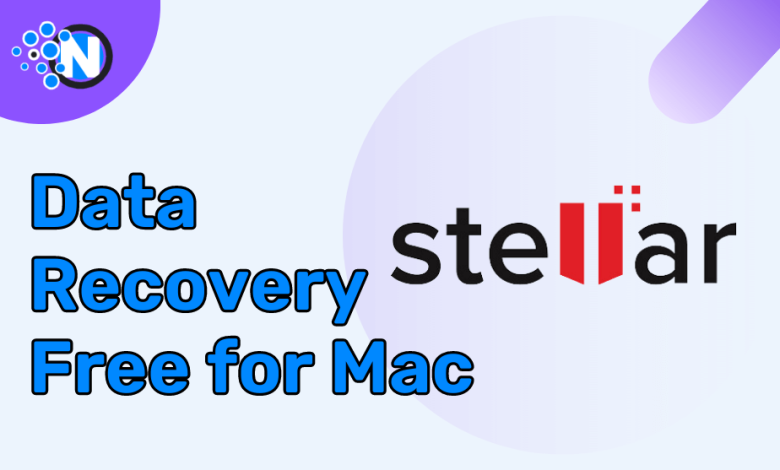 Data loss can be expensive, as most of us rely on data for several personal and business-related tasks. This is where reliable data recovery software comes in handy when your personal or business data is lost on Mac. Among the various options available, Stellar Data Recovery Software stands out as a reliable and effective solution for recovering lost or deleted files.
This comprehensive review will shed light on the amazing features, performance, and user experience of Stellar Data Recovery free for mac.
Stellar Data Recovery Free for Mac: An Overview
Stellar Data Recovery free for Mac is a great tool that helps users recover lost, deleted, or formatted data from Mac upto 1GB. With its advanced features and intuitive interface, the software is popular among individuals and businesses when it comes to recovering lost files on Mac. Whether you accidentally deleted a file, or experienced a system crash, Stellar Data Recovery for Mac is equipped to handle all data loss situations effectively and help you recover lost data easily.

Key Features of Stellar Data Recovery Software
Stellar Data Recovery software offers several features to ensure a simple and efficient data recovery process. Below are some of its key features you should know:
a) Deep Scan and Quick Scan
With Stellar Data Recovery Software, you have the option to perform both deep and quick scans. The quick scan feature allows for a swift recovery of recently deleted files, while the deep scan feature comprehensively searches for lost or inaccessible data.
b) Preview Option
One of the standout features of Stellar Data Recovery Software is the preview option. Before recovering the files, you can preview them to ensure their integrity and relevance.
c) Selective Recovery
Stellar Data Recovery Software allows you to choose the files you want to recover. This particular recovery feature saves time and storage space by excluding unnecessary files from the recovery process.
d) Recovery from Various Storage Media
Stellar Data Recovery Software supports a wide range of storage media, whether you need to recover data from your computer's hard drive, external storage devices, or even optical media.
e) Safe and Secure
Stellar Data Recovery follows all the industry standards and protocols to ensure the safety and security of your data throughout the recovery process. Your files remain untouched and unaltered during the recovery operation.
User-Friendly Interface
The software comes with a clean and intuitive UI design, making it easy for both beginners and experienced users to navigate through the data recovery process on Mac. The dashboard screen provides clear options for scanning, recovery, and other advanced settings.
To start the Mac data recovery process, simply select the desired drive or media from which you want to recover the data. Stellar Data Recovery will then guide you through the steps, allowing you to customize the scan settings and specify the file types you wish to recover.
Stellar Data Recovery Performance Analysis
Performance is important to consider when choosing a data recovery solution for Mac. Stellar Data Recovery for Mac excels in this aspect, and delivers exceptional recovery speeds without compromising retrieved data quality. Its powerful algorithms and efficient scanning process ensure that you can recover your files on time.
Whether you are suffering from a minor data loss issue or a complex scenario, the Software's performance remains consistently high. It has the power of handling large data volumes without any slowdowns.
Supported File Types: What Can You Recover with Stellar Data Recovery Software?
Stellar Data Recovery Software supports different file types, ensuring that you can recover almost any type of data. Below are some common file types that you can easily recover on Mac using this software:
Documents: Word documents, PDF files, Excel spreadsheets, PowerPoint presentations, etc.
Photos: JPEG, PNG, TIFF, RAW image files, etc.
Videos: AVI, MP4, MOV, WMV, etc.
Audio Files: MP3, WAV, AIFF, etc.
Emails: PST, DBX, EML, etc.
Archives: ZIP, RAR, 7Z, etc.
Advanced Scanning Modes: Custom Recovery Options
Stellar Data Recovery Software offers different scanning modes to cater to the diverse needs of users. Let's explore the advanced scanning modes available:
a) Quick Scan
The Quick Scan mode is ideal for recovering recently deleted files or data from a logically damaged drive. It swiftly scans the storage media and presents the recoverable files for you to choose from.
b) Deep Scan
For more complex data loss scenarios, the Deep Scan mode is recommended. It thoroughly scans the entire storage media, leaving no stone unturned in the search for recoverable data. Although the deep scan takes longer than the quick scan, it maximizes the chances of successful data recovery.
Stellar Data Recovery Software for Mac: Unleashing the Power of Recovery
For Mac users, Stellar Data Recovery Software offers a specialized version that caters to the unique requirements of macOS. This version is optimized to work flawlessly on Mac systems, ensuring a seamless data recovery experience.
The software is compatible with the latest macOS versions, including macOS Big Sur, macOS Catalina, and macOS Mojave. It supports various Mac file systems, including APFS, HFS, HFS+, and exFAT.
How to Use Stellar Data Recovery Software: A Step-by-Step Guide
Using Stellar Data Recovery Software is a straightforward process. Follow these simple steps to recover your lost data: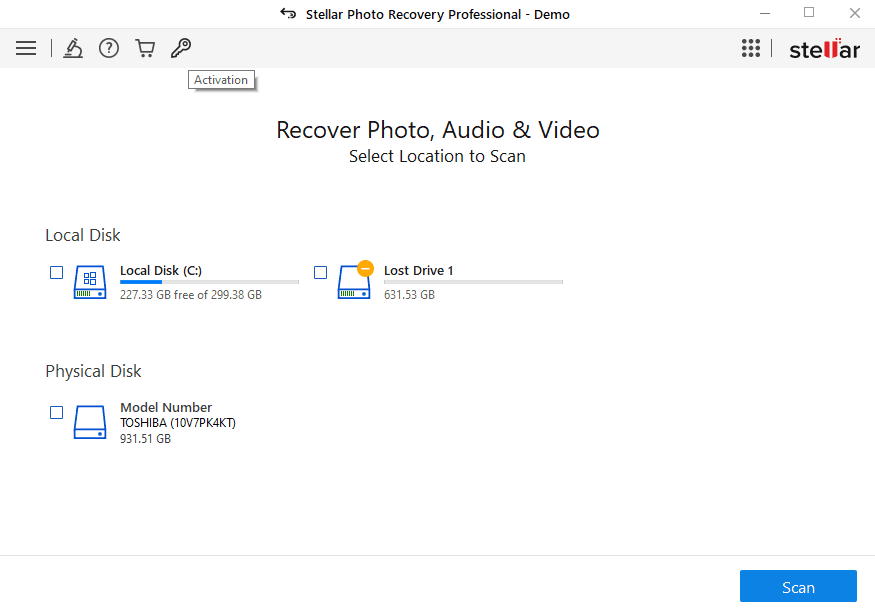 Download Stellar Data Recovery free and install on your Mac.
Launch the software and select the drive or media from which you want to recover the data.
Choose the scanning mode (Quick Scan or Deep Scan) based on your specific requirements.
Customize the scan settings, such as file types to be recovered, if needed.
Initiate the scanning process and wait for the software to complete the scan.
Preview the recoverable files and select the ones you want to recover.
Choose a safe location to save the recovered files, preferably on a different drive.
Click on the "Recover" button to start the recovery process.
Verify the recovered files once the recovery is complete to ensure their integrity.
Congratulations! You have successfully recovered your lost data using Stellar Data Recovery Software.
Final Verdict
Stellar Data Recovery Software is a handy solution for recovering lost or deleted data on Mac. With its user-friendly interface, powerful features, and excellent performance, it helps recover all types of lost files easily.