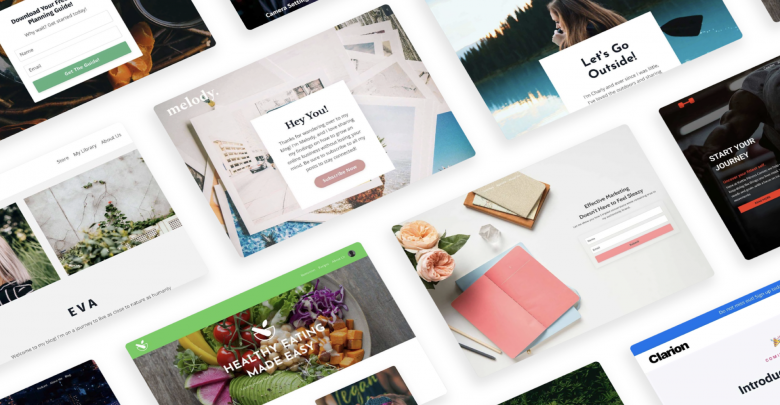 Selling digital products is one of the most common ways for online entrepreneurs like you to keep their online businesses profitable. Unlike physical products, selling digital products don't require any additional costs like packaging, storage, and shipping and handling.
This is crucial because one of the secrets of a lucrative online business is to keep a high-profit margin by generating more revenue and minimizing your operating costs.
Plus, selling digital products allows you to generate income even while you're sleeping. 
All you need to make this happen is a reliable learning management system (LMS), a great website, a solid marketing program, and, of course, the digital products that you're planning to sell.
In this blog post, we'll focus on helping you uncover the right platform for your business. We're going to talk specifically about Kajabi, to see how it can help you sell your digital more rapidly, and more easily.

Kajabi is a robust LMS platform and website builder fitted with all the tools and features you'll need to launch, market, and sell your digital products.
What's great about Kajabi's platform is that it's so simple and straightforward to use, that even if you don't know a single thing about coding or design, you'll still be able to use the platform efficiently.
Here are some of the best ways Kajabi can help you.
1. Create high-converting and appealing landing pages.
A landing page is the first thing that you'll need to set up when selling digital products. This is a stand-alone page that includes information about your digital product and a call-to-action that your customers will click to make a purchase. Your landing pages may be product-specific, or they may relate to a timely offer or event, but in another sense, even your homepage can be considered to be a type of landing page.
Kajabi's platform has a newly rebuilt page builder that the company relaunched in December 2019. It features enhanced loading speeds, dozens of templates and heaps of advanced design functionality like image overlays, video backgrounds and scroll-triggered animations. But best of all, like everything else in the Kajabi ecosystem, it's super easy for even the least tech-savvy among us to make the most of.

Once you've selected the landing page template you want to use, you'll then be taken to the editor. so that you can customize it to fit your brand, messaging and the specific digital product you're selling.
2. Automate your sales funnels with pre-built pipelines.
Imagine waking up each morning and seeing your inbox filled with email notifications that someone purchased your digital products while you were sleeping.
Sounds great, right? That's the power of being able to automate your sales funnel.
The problem is that creating an automated sales funnel can be a tedious and complicated task, because it's made of so many different moving parts. Kajabi's platform streamlines this process with its Pipelines feature. 
What makes this feature unique from other information product selling platforms is that Kajabi Pipelines has a library of pre-built blueprints that will take you step-by-step through the process of automating your sales funnel from start to finish.
Once you select the blueprint that best matches the goal you want to achieve, you'll be taken, step by step, through the process of building and automating your sales funnel.
The instructions are also very easy to follow, even if you don't have any background in doing any form of marketing automation.
3. Create coupons and bundle offers. 
Running a special offer or discount for a limited time is an effective strategy to sell your digital products quickly for two reasons.

Offering your customers a special deal for a limited time evokes a sense of urgency among your customers. This will help you push your customers to make a decision and to take action sooner than later. It also feeds on your customer's fear of missing out (FOMO), because they want to belong to that select group of customers that were able to get a good bargain for your digital products.

You can create a bundle offer or a discount coupon through Kajabi's Offer feature, which is located in the Products section of your dashboard. 
4. Launch an affiliate program for your digital products.  
Setting up an affiliate program on your Kajabi is another quick and easy way to increase sales for your digital products. Affiliates are mostly bloggers and other aspiring online entrepreneurs who are looking for additional streams of income.
Each time that someone buys your digital product through their affiliate link, they'll earn a commission. Naturally, the more people your affiliates convince to buy your digital product, the more sales you generate, and the more money you and your affiliates make.
What's great about Kanjabi's Affiliate dashboard is that it allows you to keep tabs on how much of your digital product sales are coming from your affiliates.
It'll even show you who among your affiliates are doing exceptionally well, and those who aren't.
You can then personally reach out to these affiliates and provide them with a special incentive or bonus. This, in turn, will encourage them to do an even better job of promoting your digital products.
5. Integrate seamlessly with 1500 other tools and apps.
Kajabi allows you to seamlessly integrate with other platforms and services that you're also using for your business. Some, including email service providers like ConvertKit and analytics tools like Google Analytics, can be integrated directly on your Kajabi dashboard.
Others can be integrated with Kajabi using Zapier, a platform made for pushing data across platforms when certain conditions are met. For example, if you're using financial bookkeeping software like Xero or Quickbooks, you can create a zap to create an invoice that will make it easier for you to report your income.
This way, you make sure that your online business' accounting is updated and stays accurate, in one place, since that is one of the most critical business activities you need to do daily.
Keeping your accounting records updated will give you better insights into how well your business is doing, allowing you to make better business decisions.
All the features you need to launch, promote, and sell digital products.
The different Kajabi features shared here are only a few of the many ways you can use this LMS platform to launch, market, and sell your digital products. Once you master these basics, you can then take this further by using its other features like hosting live webinars and upsell offers.
Ultimately, the ability of Kajabi to help you sell your digital products easier and faster lies in the quality of the digital products you choose to sell. So, make sure that you carefully choose which digital products you'll be selling. Only then can you experience the benefits you've just learned.