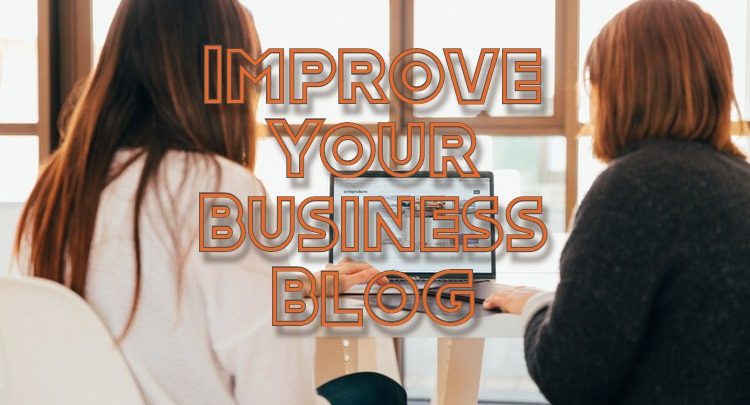 A well-developed and successful marketing campaign is of utmost importance for every business but it is much more essential for startups and small businesses to sell more. Small businesses are often constrained by fewer financial resources and time. However, a lot of online marketing techniques are out there that small businesses and startups can employ in their marketing efforts to get desired outcomes and blogging is one of them. Blogging for business is a superb way to establish yourself as an authority by sharing your expertise, knowledge, and industry news with your existing and potential customers in a way that adds value.
Easy and Effective Steps to Improve Business Blog
In this blog post, there is a step by step guide for small business owners who are looking to build a strong online presence by improving the appeal of the business blog even without spending a lot of dollars.
Identify your Business Blog's Goals
The core purpose behind creating a business blog is to write and publish awesome, informative content that will appeal to your target audience to help resolve their issues, provide them with useful information, and to grow sales volume ultimately. Hence, you must identify the goal of your business blog and tailor your content accordingly to achieve what exactly you want. That's why you should choose realistic blog goals and objectives that push you to work hard and reach your destination effectively.
Create A Mission Besides Promoting Your Brand
Getting more traffic to a business website is a common goal of blogging efforts. but writing just to gain massive traffic will soon lose sight of solving customer problems. That is the reason, you should create a mission besides promoting your products or brand and provide your readers with engaging and problem-solving content to make them stick around. Avoid creating clickbait-y headlines that get massive traffic but less qualified leads. A blog post that gets 5 visits from your audience who have a real pain point that you can solve is more valuable than a blog post that just drives more traffic that will never spend money on your business or products.
Focus on What People Want to Read
Don't publish the stuff of your interests on your business blog but write something interesting and alluring that your target audience wants to read. Every article you publish on your blog must make your customers' lives better and it should focus on what they want to know either to get their problems resolved quickly or about your products to leverage the decision-making process.
Don't Just Sell, Educate, Inform and Entertain your Readers as well
Modern consumers visit and read blogs to get help and advice, not just to get sold a service or product. Don't tell them that your product is amazing and rocks. Instead, provide them with appropriate solutions and advice to their problems and how your product can add value to their lives. Don't focus on selling, but educate, inform, and entertain your readers while presenting your products or services as an apt solution to their needs. Blog in a way that addresses the problems of your audience and entices them to buy your products.
Create a Content Calendar
Blogging for business should be consistent. Set up an editorial calendar and stick with that to provide your readers with useful and informative blog posts on a regular basis. Plan your days for busy times of the year like holidays, Halloween, Black Friday, etc. that affects sales, and keep posting quality content on your blog without missing an opportunity to boost sales.
Focus on Quality, Not Quantity
Write properly structured and optimized blog posts with quality content to make visitors stay longer on your business blog. Don't just write lots of blog posts, but spend enough time on each article to make it valuable and informative for your audience. Publishing quality content on your blog consistently can do wonders for your brand.
Think About How Your Blog Looks
If your business blog is just like a massive, and nigh-impenetrable block of boring text, readers will bounce away for a better, visually appealing, and easy to read blog. It is the place where the visual appeal of the blog matters a lot and you should be working on it. A listicle blog post with no visual break or design can make your readers feel bored. That's why, you should creatively use subheadings, bullets, break-up text, images, videos, and infographics in your posts to make them visually appealing and easy to read as well.
Ask Experts to Guest Post
Guest posting is a superb way to drive more traffic and boost the authority of your business blog. Asking industry experts to guest post on your blog can incredibly improve the appeal of your business blog. Set clear content guidelines for guest bloggers and encourage them to post quality and proven content on your blog. It will also offer a robust SEO boost for both of you.
Engage with Your Readers
Don't just write interesting blog posts and publish, but invite your readers to comment and share feedback as well to boost engagement. Allow readers to comment on your blog and be quick to respond to their comments in a professional manner. It will also help you build relationships in the industry to get more sales.
Promote Your Business Blog
Creating a blog and posting useful content is not enough, you need to promote it in any way possible to get more visitors for it. Share your blog posts on social media profiles and make them easy to share by adding social media share buttons. When people like a blog post or article, they are more likely to share it within their social circles. So, use easy to find share icons on your blog to get more social shares. Guest blog posting on relevant authority blogs is another best way to get your business blog in front of a wider and more relevant audience.