Gadgets
10 Best Amazon Alexa Echo Accessories for Your Smart Home
Do you want to make the most of your smart home and put the Alexa assistant to work?
There are a lot of smart home devices and accessories that can be used and controlled with your smart speaker. Some of the devices were made by Amazon for their central device the Echo, and some are very easy to connect to your Echo device to control them via voice commands. 
Ranging from smart home safety devices and smart plugs to robot cleaners, here we have listed some of the best Amazon Alexa Accessories for your smart home that will streamline your day-to-day tasks.
1 Echo Glow
Looking for a smart and affordable way to add a splash of cool colors to your smart home? The Echo Glow is here to help. You can easily pair this Echo accessory with your smart speaker to control it with voice commands. It seems like a tiny device but produces an awesome array of cool and pleasing to eyes colors. The Echo Glow can also be used as a sunrise alarm. It increases the brightness in the morning to help you wake up in a timely manner. You can turn it off with one tap.
Echo Glow – Multicolor smart lamp : $29.99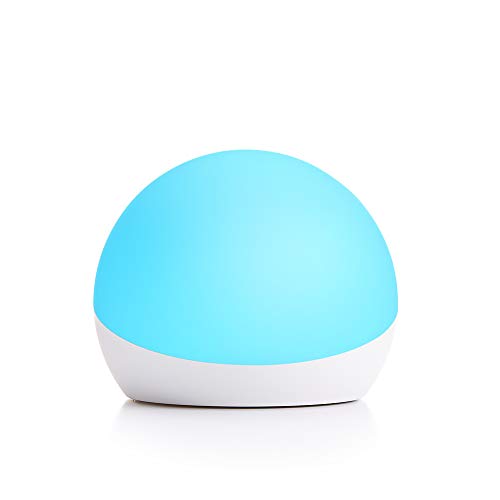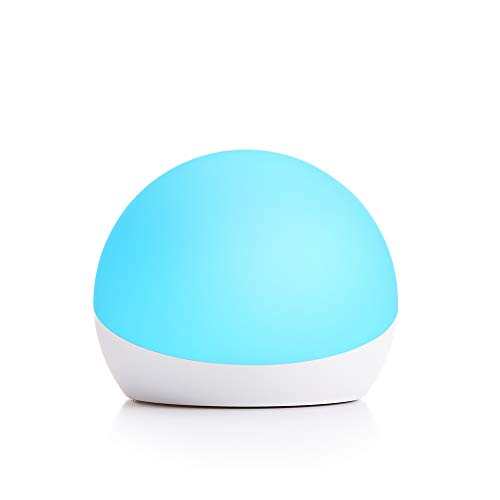 2 Chamberlain Smart Garage Door Opener
This is one of the best Amazon Alexa Echo accessories for you if you often leave your garage door open accidentally. This smart garage door opener allows you to open or close the door of your garage by using your smartphone or smart speaker at home. Furthermore, the device also generates alerts whenever the door opens. This could be a great addition to the security of your smart home and other expensive belongings like a car or bike.
Chamberlain Smart Garage Door Opener : $39.98 $29.98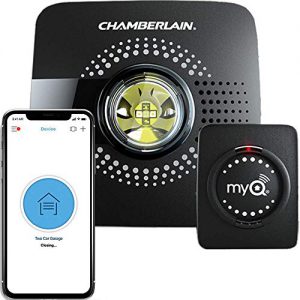 3 Ring Mailbox Sensor Starter Kit
This is a battery-powered motion sensor that can be attached to the door of the mailbox. When someone opens the mailbox, it senses the motion and generates alerts to your smartphone or Echo device that a new mail has arrived. The ring mailbox sensor starter kit keeps you informed about important mails so you never miss an important one.
Ring Smart Lighting – Bridge : $49.99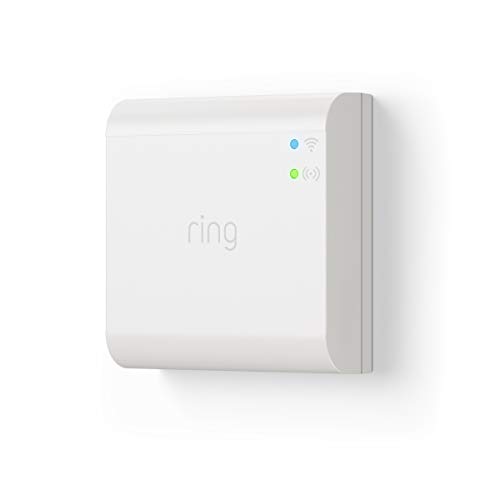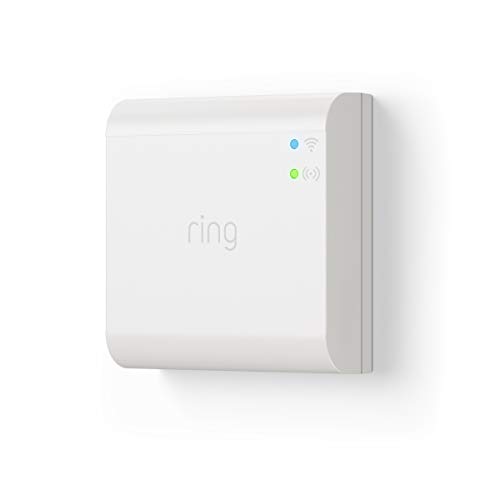 4 Amazon Smart Plug
If you have several smart devices and accessories in your smart home especially Amazon Alexa Echo, then Amazon smart plug should also be on the top of the wish list. This is a sleek WiFi-connected Alexa accessory that plugs into any electrical outlet to deliver power to your home appliances, lamps, and other devices. The device is very easy to use; you just need to plug it into an outlet and your smart speaker will automatically detect if it is online. After that, you can easily power on or off the smart plug or schedule it for automatic shutdown. This is the best device to supply power to home appliances automatically when you are not home.
Amazon Smart Plug, works with Alexa : $24.99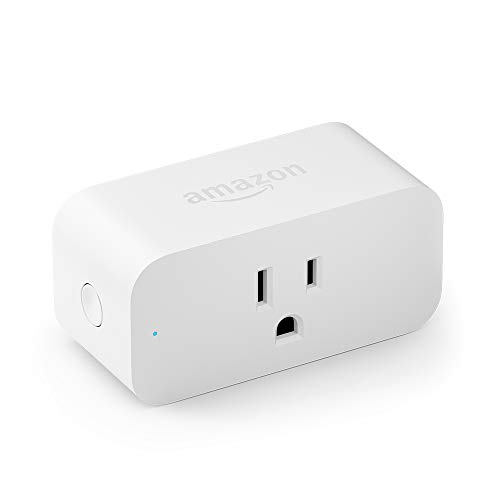 5 Echo Dot 4th Generation Owl Statue Holder
This is the beautiful house of your smart speaker Echo Dot. This appealing 6-inch owl statue holds your Echo Dot securely to keep it from sliding. The statue comes with an anti-slip mat and designed to keep your smart speaker working properly without blocking its speaker or hindering the microphone.  The Owl statue holder can be used to hold devices like 3rd generation Dot, older Echo Dot, and 4th generation Echo Dot.
Echo Dot Case, Owl Statue Echo Dot Holder : $25.99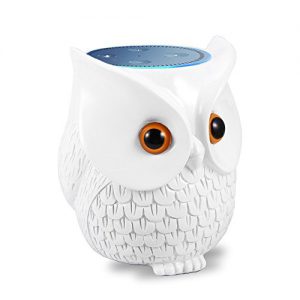 6 Moco Smart Night-Light for Echo Flex
Do you want to put smart Alexa accessories across your home without breaking the bank? The Echo Flex is one of the best Amazon Alexa Echo accessories you can spend money on. It is a small speaker with a microphone that can easily be plugged into power outlets. It stays at the bottom of the Flex and works as a nightlight. It comes with a sensor that automatically illuminates the light when it is dark here. This smart night light comes with 16 different cools colors so you can switch between via voice commands.
MoKo Smart Night Light & Motion Sensor Works with Echo Flex : $16.99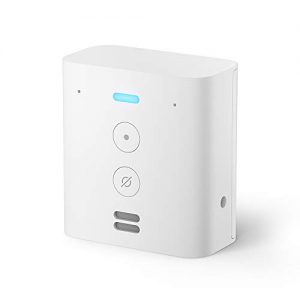 7 Amazon eero 6 Wi-Fi 6 System
This is more than a dual-band WiFi system that provides faster and reliable WiFi speed but also works as a smart home hub. The eero 6 WiFi system enables users to control several compatible smart home devices and accessories with Alexa commands. The device consists of a router and 2 extenders to provide you with up to 5000 square feet of access to high-speed internet.
Introducing Amazon eero 6 dual-band mesh Wi-Fi 6 system : $279.00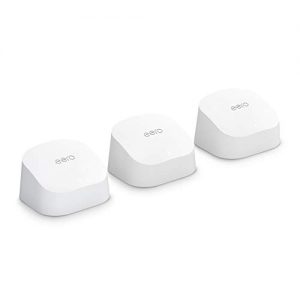 8 Proscenic M7 Robot Vacuum Cleaner
Believe it or not, this Proscenic M7 Robot vacuum cleaner can mop and clean your house on voice commands via your smart speaker. You can easily program the smart cleaning device to spot clean and avoid specific areas of your home. It is also designed for scheduled cleaning and automatically returns to the charging port after doing work. This amazing cleaning device also holds a 500 ML water tank to help its mop larger areas with one fill.
Proscenic M7 Pro Robot Vacuum Cleaner : $499.00 $399.00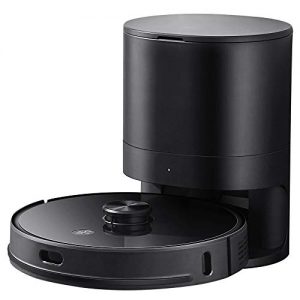 9 The Wyze Cam
This could be a new addition to your smart home security. It comes with 110°/second rotation speed, 360° horizontal range, and 93° vertical range to provide you with eagle's eye view of every corner of your home. The camera also comes with HD live streaming, motion alerts and easy to navigate app. The camera can also be controlled with Amazon Alexa Echo commands so you can take better control over security of your home.
Wyze Cam v3 with Color Night Vision Works with Alexa : $34.99 $29.98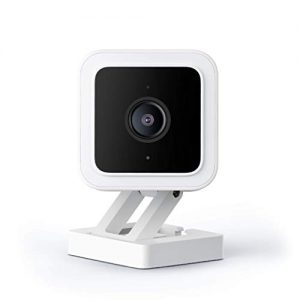 10 Logitech Harmony Home Hub
Logitech Harmony home hub is one of the best Amazon Alexa Echo accessories and known as the best hub for controlling the entertainment system of your home. You just need to plug it into your TV, Blu-ray player, set the box and plug an Echo on its back. Once activated successfully, you will be able to control your TV or entertainment system via your voice commands without picking up the remote.
Logitech 915-000238 Harmony Home Hub : $79.98