Software
What is Myflexbot, and How to use it?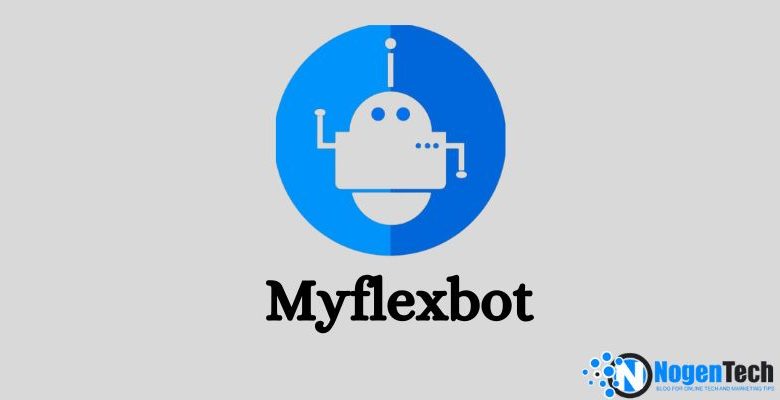 Amazon offers different jobs, batches, and offers to its users through its flexes. It gets irritating and difficult to check all the batches and open them one by one to check their availability. People do not know what kind of software or tool can be used to streamline the whole process of checking available batches.
Myflexbot is an online tool that is a very comprehensive and configurable tool that works as an automated Amazon Flex and offers a grabber. This tool is exclusively designed for Amazon Flexes to streamline and automate the process of grabbing.
In this article, we are going to explain to you what the myflex bot is, whether it is safe to use, what it does, and how it works. We will share a comprehensive and detailed review of this Amazon grabber tool. By reading this article, you will be equipped with complete knowledge about it.
What is Myflexbot?
Myflexbot is an online tool that is a very comprehensive and configurable tool that works as an automated Amazon Flex and offers a grabber. It will look for the available offers and batches on Amazon for you.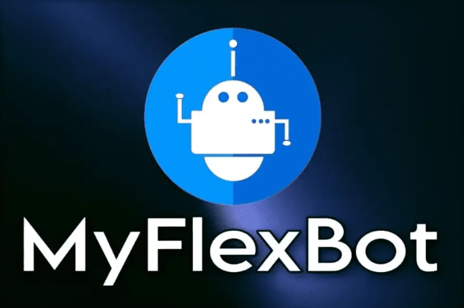 This tool is exclusively designed for Amazon Flexes to streamline and automate the process of grabbing. It will save you time from the manual searching of batches, flex blocks, and offers.
Key Features of myflexbot
There are some important features of this online tool that make this app more attractive and useable for its users. We will enlighten you about these features below.
1. Streamlined process
It streamlines the whole procedure of batch searching and offers grabbing. The whole process has become very easy and simple.
2. Quick search
The process of research for the available batches has become very quick and effective.
3. Advanced Filters
Other than the quick search and simplicity of this tool, you can apply specific filters to search for specific types of flex blocks and offers.
4. Employment Leads
You can use this tool to search for jobs by getting specific employment leads through filters.
5. Logistic ease
Repetitive processes are automated so that it will help you with the ease of logistic concerns of the contractor.
6. Specific Batches
Drivers can use some sophisticated filters to check for the specific type of batches according to their delivery regions.
7. Job Interests
You can use filters to seek jobs according to your interests, and there is a large scope of opportunities according to skills and demand.
8. Route Optimization
You can use this tool for route optimization to keep track of your performance.
9. Earning Tracking
You can track the earnings that you have made while working on this tool.
10. Tailored Results
You do not have to go through unwanted results to find the one of your interest so that you will get ideal batch results.
11. Criteria Filters
Your browser will let you use the filters that can be customized according to the given criteria. You will get results according to the pay rate and hours of availability.
How it works?
Myflexbot is an online bot that serves as a gig-hunting tool at a very basic level. Amazon Flex has thousands of posts with many possibly available batches. This is why it is so difficult to check every batch again and again. Checking the batch availability can be irritating and complex.
The driver does not know if the batch that was not available at that time is available now. To know this, you have to keep track of the batches you have checked already and the new ones, too. This is why this tool has automated the whole procedure of batch grabbing.
It uses a strong algorithm that will help you save time from sorting the Amazon Flex posts manually. You can apply some sophisticated filters to get some employment leads. Drivers are assisted through this tool to get more batches in less time. It continues to scan the Amazon Flex app and notifies the driver whenever a batch alters and is available.
How to use this tool?
This tool is not available in the App Store and Play Store. You will have to join this platform from its official website. Follow the following steps to use this tool.
Open your browser and search for the official website of Myflexbot.
Create your account by giving your Email Address and setting a Password.
Connect to the account and log on.
Configure the notification settings for the batches that become available.
Set notifications about the specific location and job types.
Is it free to Use?
This is not a free platform, and you have to pay to use all its features. You will be able to get a 15-day trial, and then you have to pay around 50$ every month. The cost of this tool is estimated by the diversity of tools that can be used by the driver for the gigs hunting and jobs. It offers an infinite number of bots that can be used for automation and customer support.
Is it Safe to Use?
You should keep in mind that according to the terms and conditions of Amazon Flex, if you are caught using myflexbot, then your account can be banned or deactivated, which is the last thing you would like to happen to your account. If you are concerned about your privacy and data security, then it can be a threat, too, because you give your email and password while creating an account.
You should analyze all the merits and demerits of this tool before using it so that you will be able to analyze if it is worth risking your account and privacy.
Conclusion
Myflexbot is an automated batch grabber from Amazon Flex. It allows you to know the available batches without even searching them manually. It provides you with an infinite number of bots to automate the whole procedure.