Tech
New PS4 Skins Will Ensure That Your Console Can Last As Long As You Do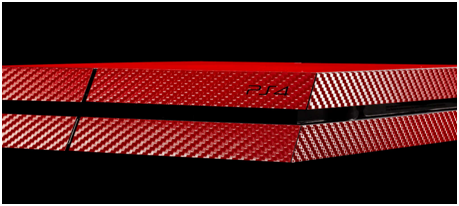 Most of the people like to spend their leisure time with gaming activities. Nothing is better than an up all night gaming marathon between you and your best friends. Whether you love to play the psychological shoot up game Call of Duty, or enjoy simply tooling around playing Grand Theft Auto 5, video games can be addictive. It's also social and an effortless weekend hangout – simply add friends, maybe some pizza, beer and you have created the best Saturday night ever, right?
You might love this lifestyle and want to repeat it every weekend for the rest of your life, even. But all that extended game play can create wear and tear on the thing that you treasure most – your brand new PlayStation 4 which you worked so hard for. Think of all the factors at play during an intense gaming session – how hard you press down on your controller, the flowing drinks and grease by the console system, the dust and grime that could filter through the air making its way into your system's delicate machinery. It may cause a very serious damage for your play station and give a trouble. If you want to protect the thing you love, you will need to make sure the most vulnerable parts of your PS4 are covered with a stylish skin. Luckily, PS4 controller skins exist for that exact reason.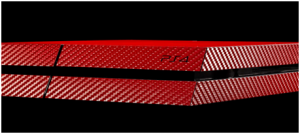 Smart gamers invest in customized skins because they want to make sure that their system can outlast them. These are unique coverings that fit your controller and console to the millimeter, and help to extend its life. They are quite similar to the casings that you find on smartphones and tablets and are made from an adhesive of high quality 3M vinyl. You simply slide the skin on, the way you would put on a sticker. While it only takes mere seconds to slide on (and will last for however long you need it to be), it can also be removed easily without any sticky adhesive residue remaining on the system.
They are an absolutely seamless, stylish way to protect your system from dust, grime and finger oils entering and ruining your favorite toy. All you have to do his buy for a best play station skins which suit for your needs. There are many different types of skin covers available in the market. While choosing you should see an exact match for your daily use. The protective covers not only guard your play station it also gives a better look and soften the keypads.
If you are considering buying a protective covering for your Play station, the only thing you need to think about is where to purchase one. Every consumer is different, and there are dozens of options for you to choose from. If you are looking online, the trendy Playstation 4 skins from brand feature all kinds of finishes from faux mahogany to leather that could really turn your system into a stylish conversation piece during your next gaming marathon.
And should you ever decide to sell your system and trade up for whatever the next machine is coming down the pipeline its mint condition will be a real selling point. (Leave it on and wow them with what great taste you have!) No matter what, your new protective skin will free your mind from worries of dust and grime during your next beer-fuelled session of Call of Duty. Get the nachos and grab your buds. It's gaming day with your desired choice. Have fun!!