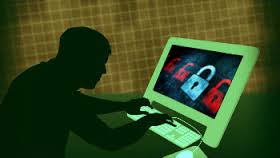 Do you suffer from breaches of data regarding your online accounts? You have to take action at least hereafter to protect your online accounts. The following details give you the best ideas regarding how professionally you can maintain your online accounts securely. Are you ready to know about these useful instructions?
Be Attentive
You have to be attentive at all times so as to be secured as awaited. Once you have started to pay attention to your online bank account or other accounts online, you can get the desired support to be happy without worries about the security aspects of online accounts.  You can easily prevent the huge loss of the most valuable data regarding your online accounts when you catch small problems as immediately as possible. You have to listen to some professional aspects relevant to hacking so as to make sure that the best approaches to protect your online accounts successfully.
A fullz is one of the terms in the cybercriminal world to describe the complete information required by a hacker to identify the real identity of a person and apply the information to credit under his or her name.  Hackers initially purchase something at inexpensive prices by using online accounts they have hacked with a fullz. If they have succeeded without obstacles from any side, they get the confidence to get wealth through max out the online account easily.   You have to watch every online account you have at all the time. If you find any strange transaction, you have to take action without delay so as to secure your wealth.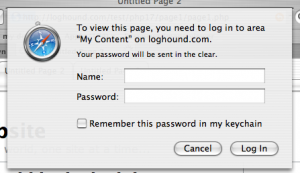 Pass Up Phishing Scams 
Many hackers easily get the name and email address of the online account holder. They continue to get further information regarding the online account by using their name and email address. One of the well-known types of phishing attacks is to send a fake email that contains information to resemble a genuine email.  If you have got this kind of email and you have clicked a link or downloaded an attachment, you may suffer from the data breach immediately.
You have to understand the most reputable company will not ask for the most valuable information through an email.  Your banks or other service providers do not ask you about updating your online accounts through an email attachment.  You have to completely avoid these types of emails to secure not only your online accounts, but also your computer since viruses in these emails may harm your computer.
Secure The Connection 
You can secure the connection that does not fail to give you the most exceptional support to be confident about your online accounts.  You have to avoid using your online accounts in the public Wi-Fi places like restaurants.  You have to make sure about the safety measures of your computer so as to entirely keep away from data-stealing viruses. The easiest way to use Wi-Fi securely is to make use of a virtual private network that supports you use an encrypted and secured link to access every website through it.  You can prefer CyberGhost when you use a laptop wherever you go.
Users of smartphones and tablets can have a preference on the Hotspot Shield VPN to get the desired support to make their online accounts be secure.  Many people misunderstand that the virtual private network slows down their Internet speed. On the other hand, they have to understand the importance of protecting their invaluable data related to online accounts. They can turn off the virtual private network whenever they do not use online accounts but browse something and stream videos.
Lock Down Password And Set Up Account Alerts         
You can protect every online account you have at this time when you prefer the best password that is too difficult to guess.  Your online account password should be at least 8 characters in the best combination of the uppercase letters, lowercase letters, symbols, and numbers randomly.  You have to avoid keeping the same password for all your online accounts. You have to keep up a distinctive password for every online account you have.
You have to also provide the best security aspects to your online account's security questions so as to dissatisfy hackers who try to access your online account through the security questions.  You have to immediately set up account alerts so as to identify each transaction made using your online account right away.  You can prefer two-factor authentication that supports a lot to secure your online account to a great extent. The dynamic passcode authentication technology and chip authentication program are very helpful to secure your online accounts as you have expected.