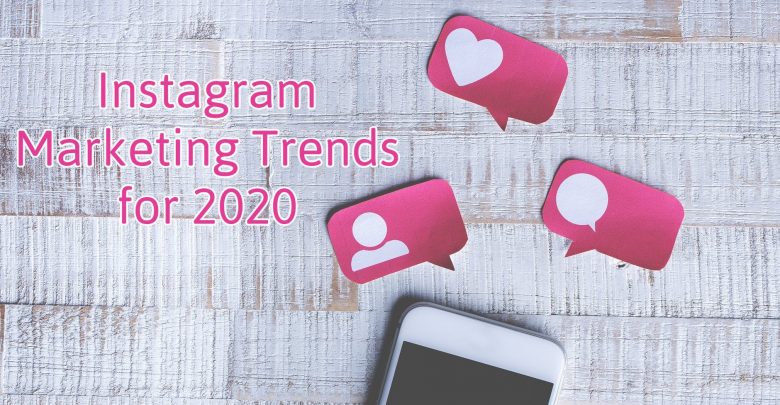 If you really want to succeed on Instagram marketing in 2020, then you should know the trends that will matter most throughout the year. Instagram is one of the most effective social media sites when it comes to growing a brand or business not only for improved brand recognition but for increased sales too. The platform has changed and evolved drastically to keep up with the latest trends and provide marketers and entrepreneurs with better marketing opportunities. Every new feature of Instagram brings more opportunities for marketers and business owners to experiment with for more leads and revenues.
We will see Instagram continue its revolution into both an e-commerce and a long-form video platform in 2020. More conversions through influencer marketing will also be the main focus of this best marketing platform to help businesses reach the target audience in a more effective way.
Below are some greatest Instagram marketing trends for 2020 that every marketer and businessman should consider to get the desired outcome.
Instagram Stories Ads
Such ads appear in between Instagram stories and make them feel natural and most often they lead more conversions. In order to convey your corporate message to your target audience via Instagram stories ads, you need to create creative and appealing ads to grab the attention of the audience in an ingenious manner. Make your stories feel like native content in order to get more conversions without filling the feed of users with boring ads.
Instagram stories feature has extensively been leveraged by the companies and brands to add landing pages and product purchase pages links. This Instagram marketing trend will continue to grow in 2020 as it is a great way brands can present their products and services in front of users in a creative manner for more conversions and sales.
Vertical Videos
In this era of mobile technology where people use their mobile devices to access different social media networks, the rise of vertical videos is unavoidable. Instagram has made this less popular format trending and popular too. Instagram lives, IGTV, and Instagram stories, all the features support vertical video format. That is the reason, it is one of the greatest Instagram marketing trends for 2020. The launch of IGTV for publishing long term vertical videos, IGTV has gained more traction and the trend of vertical videos will grow as well. Businesses and brands can use vertical video format in various ways to engage more audience and to market their products or services more effectively.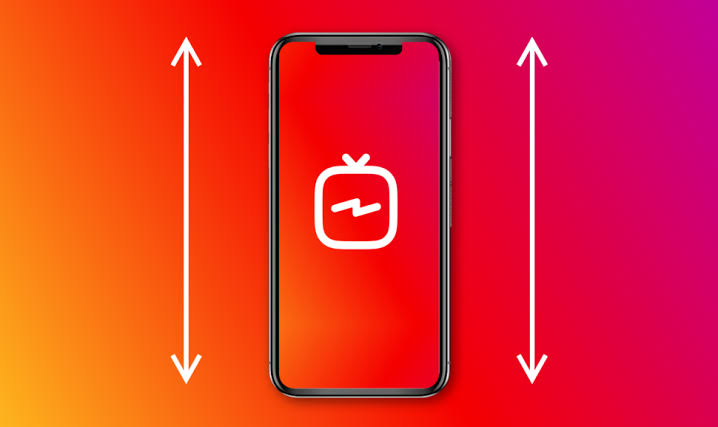 Influencer Marketing
Influencer marketing is not new in the market but its something great that will stay longer in digital marketing. It is considered as the backbone of a social media marketing campaign by many marketers and businesses as it helps them reach a wider audience without spending much. Business owners and brands are leveraging Instagram Influencers for generating interesting social media content, getting backlinks for official websites and for improved user engagement. Whether you want to grow Instagram followers, promote a newly launched product or simply want to generate engaging and quality content, Instagram influencers can help you do this in a great way.
Interactive Content
Interactive content is one of the biggest Instagram marketing trends that can help you grab the attention of more people using Instagram. More and more brands and marketers are testing with interactive content when they want to get more eyeballs on their corporate message or to drive audience engagement. There are a lot of ways to create interactive content on your Instagram profile and Instagram Stories is especially good for creating and sharing such content effectively with your audience. You can ask interesting questions, create a poll or come live on your profile to engage the audience via Q&A chat.
Instagram Live
Streaming video in real-time comes with a set of incredible benefits that no other form of content offers. Instagram Live is the best way to interact with your audience even while you are on your office desk or communicating with your production team. It not only builds trust but engages the audience more effectively with your brand or company for more conversions. It comes with a lot of opportunities to connect with your audience to encourage 2-way communication. You can come live during a product launch event, start a Q&A session, or interview industry experts to let your consumers know about the latest industry news and information. This is a great way to engage your audience and make them feel valued as you are spending time with them during an Instagram live session.