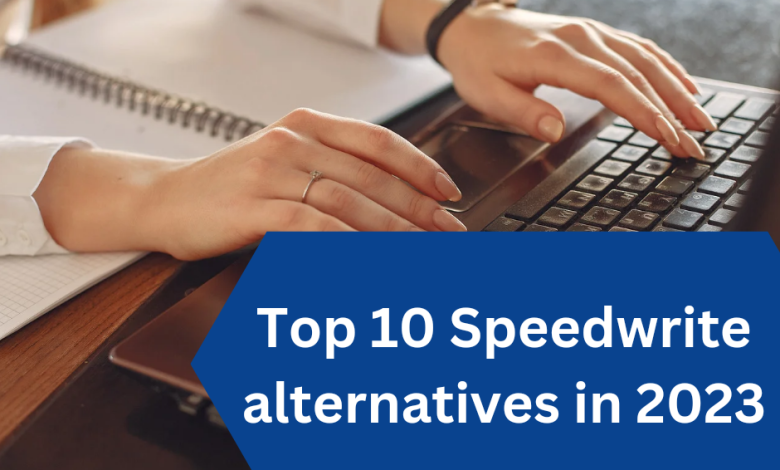 The importance of speed writing has increased due to its demand in business and education. Nowadays, people are finding the easiest way to complete their writing projects. The paraphrasing software has solved the problems related to rewriting and paraphrasing.
For this purpose, many rewrite tools that are alternatives have been introduced on the internet, and people are continuously using and getting benefits from these alternative tools to rewrite their data.
What is Speedwrite?
This is effective rewriting software that immediately rewrites text using cutting-edge AI. This generates unique content. This tool is very helpful and automatically rewrites the content. But sometimes it changed the sense of a sentence.
This software enables people to produce numerous versions of their material free of mistakes. Using this tool, people can easily rewrite their material with the aid of this amazing tool. People can easily purchase its subscription and use its unique rewrite features.
Subscribers: Subscribers of this website are estimated about above 500,000.
Also Check: AI Content Writing Tools- Everything you Need to Know
Top 10 Speedwrite Alternatives in 2023
To make paraphrasing material easy for individuals, we have listed the top 10 Speedwrite alternatives. These alternative tools are effective and widely used by individuals to get help in paraphrasing their content.
Jasper Al
Quillbot
Spinbot
Rytr
Small SEO tools 3
Paraphraser.io
WordAi
Copy. ai
Chimp rewriter
Rewrite guru
It is the most wonderful paraphrasing tool. Jasper Al aids in improving the accuracy and relevancy of the text. This software supports the creation of unique stuff. With the help of this effective artificial intelligence tool, individuals can rapidly and effectively generate material for their various content such as websites and brand awareness campaigns.
Jasper offered twenty-five languages to their millions of subscribers. It also provided the service of a plagiarism checker. Jasper AI is successfully fulfilling the needs of people by completing the tasks assigned to it.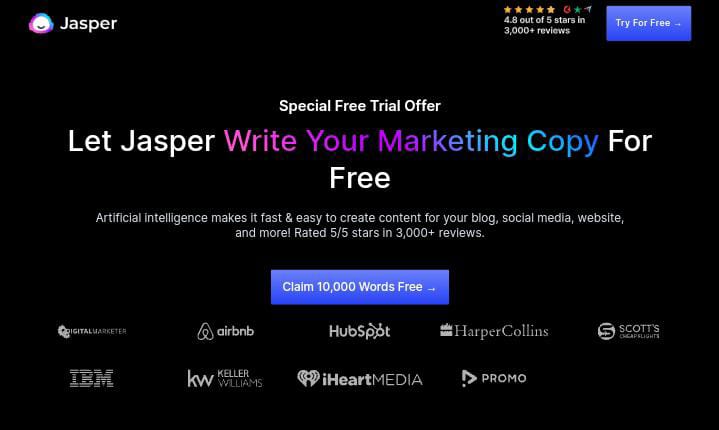 This is the most powerful and easy-to-use tool. Quillbot is a great alternative to Speedwrite. Quillbot offers its rewriting services for free to every user. Its free services for users are limited, but its premium subscription provides many advanced features for its users, like plagiarism and grammar checks.
Quillbot assists people in improving the readability score of their words or content. It offers a lot of synonyms options to make the content effective and well-written.
Quillbot gives colors to the changed words and phrases and makes the material unique and effective. It also has many other functions to make the content valuable.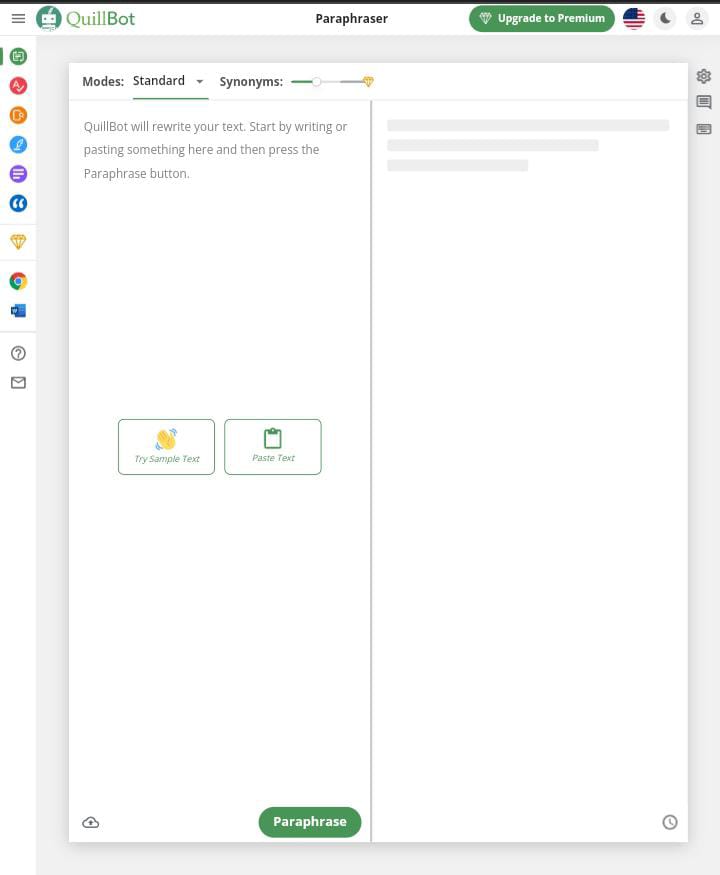 The best alternative for a Speed write in 2023 and a good content rephrase is Spinbot. Through this tool, people can rephrase and generate their unique information. Spinbot is very simple to use and before rewriting the data you have to select the option that you are willing to use. Three options are available on the website such as:
Spinner
Paraphrasing
Translate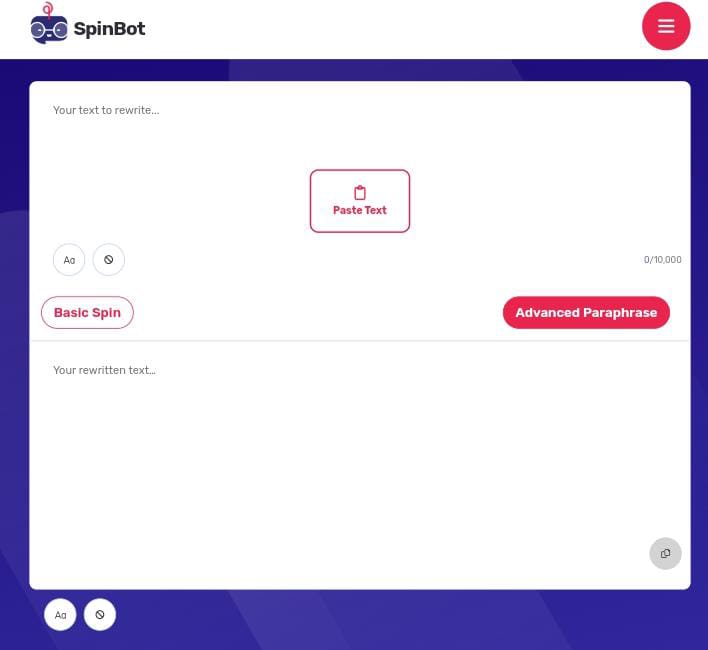 This preferred paraphrasing software is widely used by countless business owners, copywriters, entrepreneurs, and students. People can easily create copy for advertisements, unique articles, and blog pieces. Rytr is generating plagiarism-free articles. People can choose their writing tone and get perfect results.
Rytr is a powerful and renowned tool that is offering amazing services to its hundreds of free and premium users. Rytr has made content writing for people easier and more convenient. This tool proves to be a good alternative.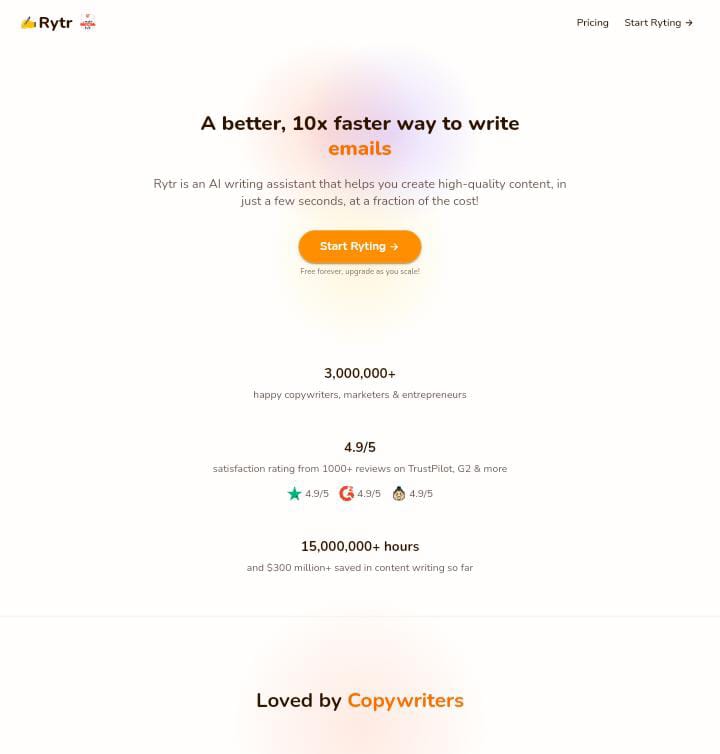 This is the prominent tool for Speed write alternatives in 2023. The small SEO tool provides a variety of services, like rewriting, converting data into an image, and with no grammar mistakes. Small SEO tool is a great content management software that is simple to use.
Its unique services include examining the website speed and its search engine optimization ranking. Numerous advertisements are regularly shown on the website of this tool.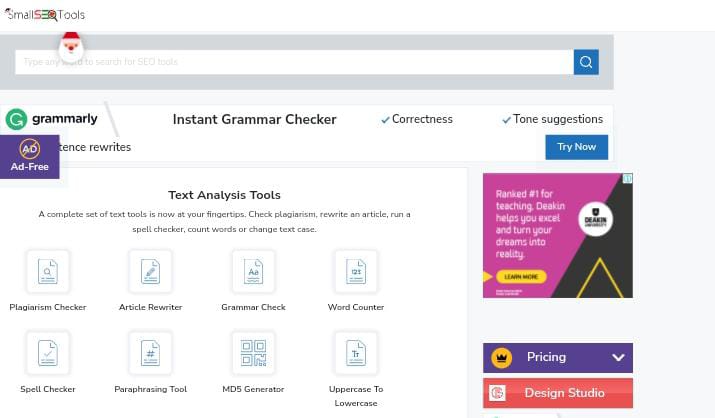 This tool is very quick and fast. It offers to rewrite the material in ten different languages. People can use this tool without registering or signing up. Many businessmen and students are using this software for writing purposes.
Paraphraser.io has word limitations for free users, but the premium package has no word limitations for paraphrasing.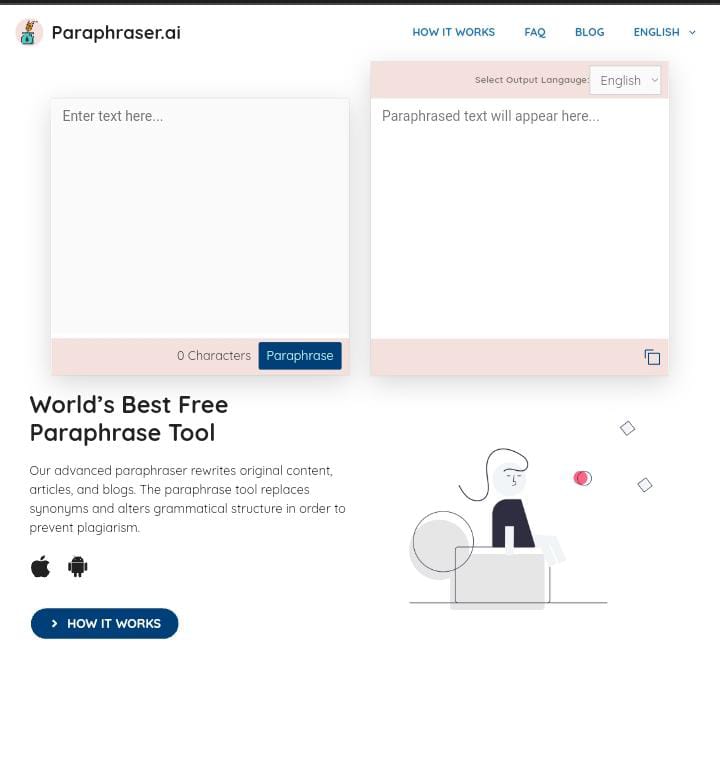 One of the major artificial intelligence (AI) rewriting software programs is WordAi. This tool assists people by offering a wide range of rewriting options. Within a second, people can get high-quality and error-free materials.
Word Ai basically generates the articles. It also aids in putting keywords in the data and promoting content in top google searches. The two basic functions of this tool are rewriting and paraphrasing information.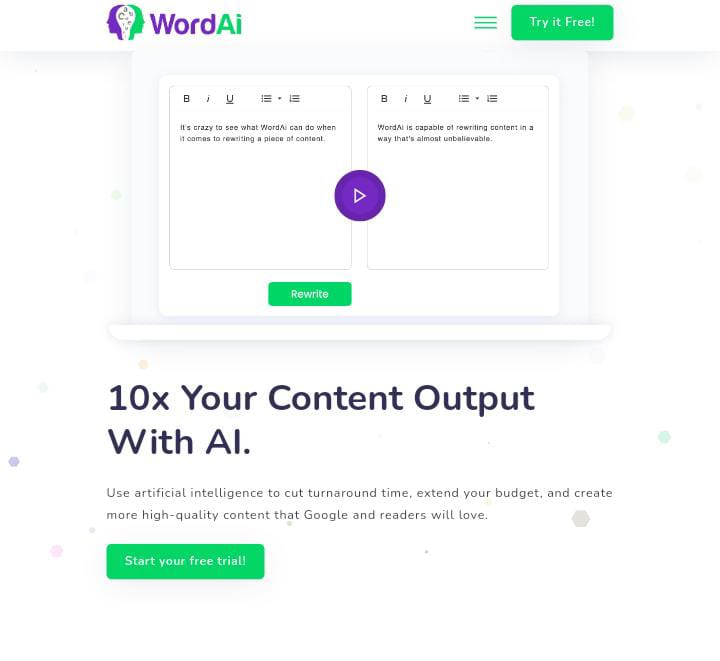 The potent paraphraser tool and alternative to other paraphrasing tools are Copy. Ai. This is providing people with a lot of options for copywriting and rewriting and creating a unique blog post for the website and awareness campaigns.
Copy. Ai is an artificial intelligence software that helps in ranking content and SEO. It offers content with high quality and zero grammatical mistakes.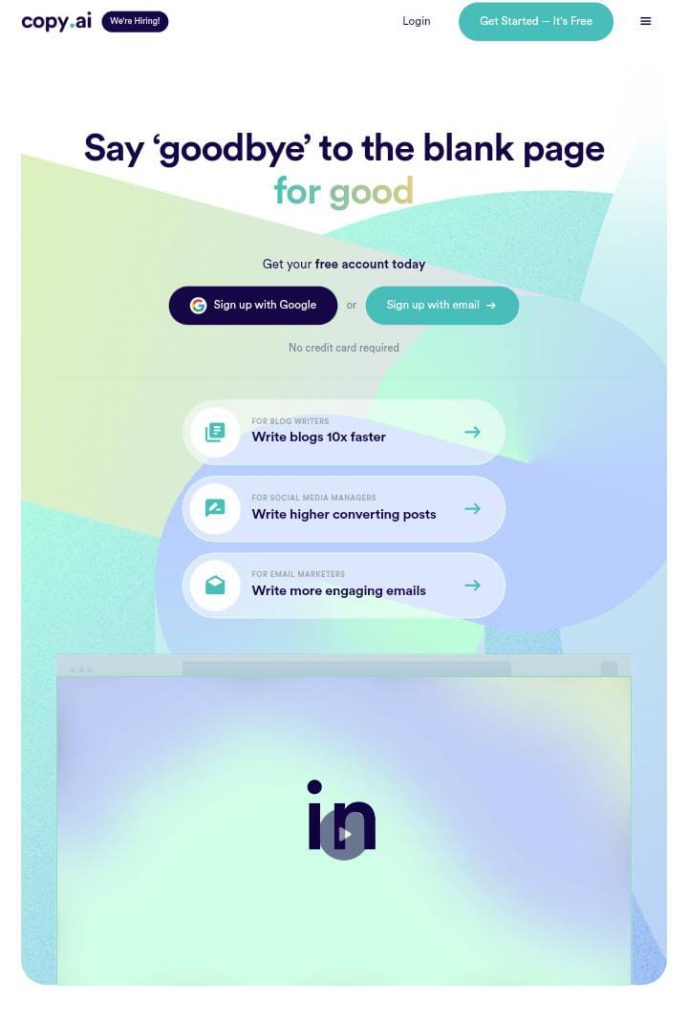 One of the most prominent and preferred alternatives to Speedwrite in 2023 is Chimp Rewriter. An individual can quickly recreate the posts utilizing the Chimp Rewriter to turn them into original pieces of writing. Additionally, while revising, grammar mistakes can be fixed.
Chimp Rewriter's 1 click capabilities allow people to streamline their workday and save energy. A person can use this software to combine and reorganize 2 or more sentences.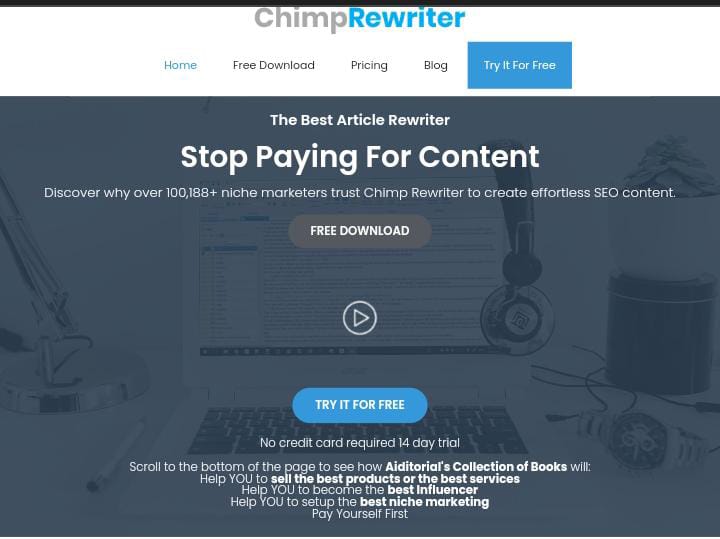 It is a powerful and effective online paraphraser tool that is the best alternative to other tools. The Rewrite Guru website is very simple and has three options for rewriting the content: manual, small, and ultra-spinning material.
Rewrite Guru's services include a plagiarism checker, easy accessibility to dictionaries, and assistance to avoid the repetition of a word in articles. It also highlights the changed words and synonyms with different colors. Rewrite Guru also assists in improving the articles' search engine optimization ranking.