Business
Ronnie Teja- Story of a Successful Serial Entrepreneur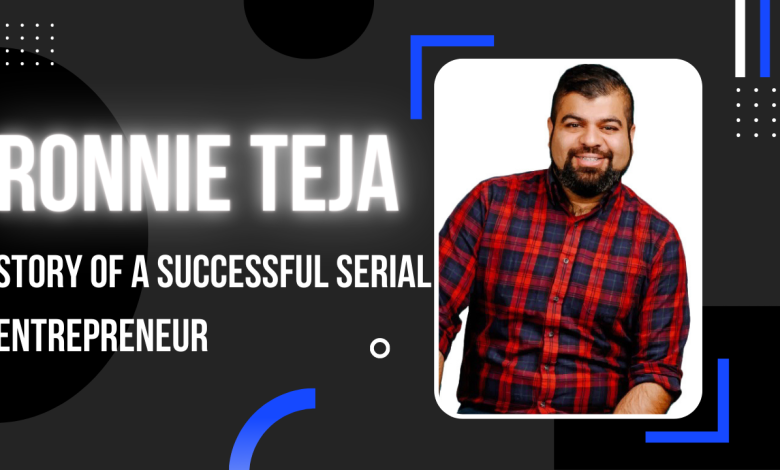 Serial entrepreneurship is a great but multifaceted way of making money. This involves starting different businesses one after another to generate more revenues instead of relying on a single startup. In this blog post, we will share the success story of Ronnie Teja who is a successful serial entrepreneur with years of experience in eCommerce and digital marketing.
What exactly a Serial Entrepreneur is?
A serial entrepreneur is an individual who can frequently turn creative ideas into successful business ventures. It is a professional that tends to pursue different new business ideas continually and work on them simultaneously. He/she has the ability to start several businesses one after another or at once rather than starting and focusing on a single company or business.
Such business owners often sell their businesses after reaching a particular level of success and earning. They often retain ownership of a business by delegating managerial tasks and responsibilities to other professionals and pursue other business ideas to earn more from a different industry.
Who is Ronnie Teja?
Ronnie Teja is a serial entrepreneur and digital marketing expert with more than 15 successful years of experience in the e-commerce industry, and counting. Ronnie knows the success recipe of starting and growing businesses in a number of industries and succeeding long-term. He currently holds the ownership of numerous e-commerce websites, with a highly professional team of 75+ employees worldwide.
He started his journey back in 2008 by joining the eCommerce sphere. After realizing the huge potential of this fast-growing industry, Ronnie decided to start his own online business. Branzio Watches is a popular online store, and Ronnie is well known as the founder of this watch retailer that specializes in timepieces. In addition to Ronnie Teja Branzio, he also runs multiple online businesses in different industries. From software to accessories, he sells a huge variety of products on his eCommerce websites.
What does Ronnie Teja do?
Ronnie is an online entrepreneur and proud founder of Branzio Watches. He also owns and runs many other e-commerce businesses in different industries. He has excellent digital marketing skills and uses his years of experience to grow his online ventures and provide opportunities for his competent team of professionals.
Ronnie is also well-known for his public speaking expertise and eCommerce coaching to help online entrepreneurs grow greatly. He has provided vast knowledge and tips about eCommerce so online business owners can survive and thrive effectively in this digital landscape. From website development to digital marketing, Ronnie can speak about anything in between.
Ronnie is an online entrepreneur who believes in the potential and opportunities eCommerce provides for business owners and people who want to pursue careers in eCommerce and digital marketing. Whether it is a matter of starting a new online business, growing an existing one, or becoming competitive in the digital business landscape, Ronnie knows everything required for ultimate success and can also help you thrive if you are an online business.
Ronnie Teja's Values
Determination, hard work, and perseverance are the core values this enthusiast serial entrepreneur lives by. Hard work and determination are always on his list of success ingredients because Ronnie believes that no one can land success without these values as they are essential for anyone who wants to become a successful entrepreneur.
He also believes that facing challenges bravely and never giving up helps business owners achieve their goals no matter how things might get difficult.
According to Ronnies, these are the values that help entrepreneurs achieve great things in their careers and build successful ventures in any industry.
Ronnie Teja's Mission
Ronnie Teja e-commerce is the best place where customers can get high-quality products, honest reviews, and excellent customer support. He tells that being honest and transparent is the best way to build trust and credibility in this competitive business landscape. Looking for new and advanced ways to enhance customer experience on his eCommerce websites is one of his priorities. Because he always believes in providing value to customers.
Ronnie's mission is to make e-commerce easier, efficient, and more accessible to everyone including online entrepreneurs and small business owners around the globe. He is passionate to incorporate advanced technologies and tools on his websites to make a positive impact on the industry he works in.
Ronnie is a man of integrity with excellent entrepreneurial skills and strong work ethic. He is an inspiration to online business owners and people who are about to join the eCommerce industry.