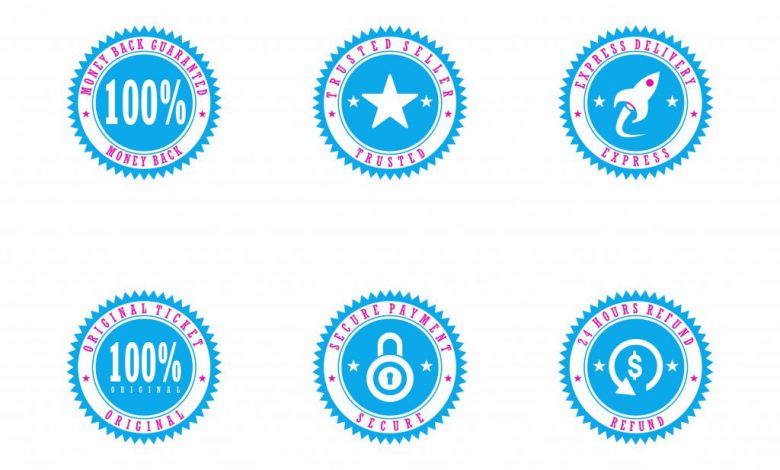 Trust is a weird thing. It can help you create relationships, convert browsers into buyers, and boost your organization's credibility. Trust can help you achieve, but it can also be your destruction. While trust symbols are essential for e-commerce sites, service industries also utilize them to enhance conversion (sign-up for our free UpCity Daily Tips newsletter to learn more about tips to improve your conversion).
These trust symbols, which are frequently identifiable and provided by third parties, serve as evidence that your company is real.
The use of trust symbols on your website, particularly an e-commerce site, has been shown to have a significant positive influence on conversions.
Also Read:
Security
A security badge or seal is the most visible type of trust symbol, showing that your check-out procedure is secure and has been certified by a trusted third party. Companies such as Verisign and McAfee sell security badges (provided, naturally, that you meet the requirements). Add these badges on your checkout pages to show clients that their personal information is secure. If your website uses SSL, you will also want an SSL certificate.
Business
Some people may confuse 'Business' with 'Security' symbols, however, they are not the same. A Business trust symbol informs people that you have been recognized by an outside organization or that you support local business councils. In either case, it helps to demonstrate your credibility. The Better Business Bureau, which is a paid service, is the most common. Logos from a local Chamber of Commerce or Tourism Board (if you work in a relevant field) may be appealing to your customer.
Awards
Is your company the winner of any awards? Don't keep it hidden; instead, make it known. This can indicate to visitors that you are deserved, and some may even consider you to be extraordinary. A service industry, such as marketing firms or local services, might benefit greatly from an award trust symbol. Remove outdated awards because they take up valuable space and may even imply that you haven't done anything award-worthy in years.
Testimonials
Positive client reviews are frequently beneficial to small businesses. Check that they are authentic and that you have the authorization to post them on your site. Don't ramble on with long phrases that no one will read; instead, take a tiny sample with keywords. Remember to replace these on a regular basis so that the site does not appear outdated.
Read:
Client Logos
Do you represent any other well-known companies? These do not have to be large organizations, but for a local small business, it might indicate to other businesses in your region that you have worked with or that your products have been purchased. Just like with testimonials, make sure to first ask local company owners whether it's acceptable to utilize them.
Membership Badges
If you are a member of any industry group, seek badges that you can display on your website. This is another technique to prove that your company has been verified by industry experts. If you are not a member of any relevant groups, look into what is available in your area. (Word Stream, for example, displays a SEMPO badge.)
Certification Badges
Certifications are valuable in many services, consulting, and technical businesses, despite the fact that they take time and money to get. If this is important to your company, consider getting members of your team certified and then displaying badges to let visitors know your personnel is up to the task.
Read:
Transparent Policies
Be open and honest about your privacy policies, return or refund policies, subscription policies, satisfaction guarantees, cancellation costs, and any other similar policies. Clear language in these areas shows that you have nothing to conceal and inspires trust in potential customers.
Payment processor symbol
Seeing a brand you recognize boosts your confidence in making a purchase. That is why you will see the PayPal, Visa, or Mastercard badges listed as approved payment choices on so many eCommerce sites. The payment processor trust symbol increases the amount of trust in your site without requiring a lot of labor.
100% money-back guarantee symbol
The concept is that this trust symbol reduces the risk of buying online and losing money, which many people worry about when they place products in their shopping carts. In a way, the money refund guarantee badge confirms that you care about your clients and can comfort them about their purchase. Because this is your personal promise to consumers, you can proudly post it anywhere. However, make certain that you can deliver on your promises, or you risk losing even more confidence and sales.
The right trust symbols can help keep visitors on your site longer and increase conversion throughout the checkout process. Use them carefully by considering what is vital to your customers and the industry you are in. Put them to good use on your beautifully designed website, and you'll be well on your way to success.