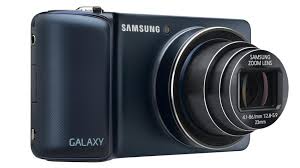 How To Buy The Best Camera?
For an individual who does not have much craze for photography, buying a camera may not seem to be so important. But for someone who is really passionate about photography, buying a camera is vital. Any camera will not please crazy photo lovers. Only the best camera will get into their wallet.
There are many cameras in the market. Some cameras in spite of their high costs are not able to satisfy photo lovers.  Today, when you say a camera, it is not just the ordinary old type of camera, it is the digital cameras. Digital cameras have overcome the old type of cameras. The Samsung Camera is the first choice of many people when they decide to buy a camera. The digital SLR cameras have created a great buzz in the market and it is available in all ranges. There are many web portals where you can find enormous models of cameras.
Why To Go For Samsung Camera?
With enormous features, operating the Samsung camera is very easy. Anyone can start using the camera, even a small kid. It does not require much skill or talent to operate the Samsung camera. With incomparable technology and unique features, the camera of Samsung comes in a variety of sizes, stylish models, and in different colors. Using sleek cameras is the present trend. Those who own such a camera will definitely be proud owners.  The Samsung camera is segregated into different series. This helps the buyers to buy the appropriate camera for their use.
Each series is specialized with different features. ST, S, ES, and WB are some of the series of Samsung cameras. Either you are an amateur or a professional photographer, Samsung is the apt choice when buying cameras. NV series is the recent version, which means New Vision.  Those who desire to buy a camera with advanced technical features can go for the NV series without any second thought. Each individual will have his own interest.
For folks, who have a great interest in entertainment, I-series is a perfect choice. Wouldn't it feel great to own a camera that also has a multimedia player on it? The text feature is also found in I-series. If you prefer to have advanced photography then you can go with the WB series. For those who are in search of a camera with a single lens, GX-series is preferable. Many professional photographers have evolved because of Samsung.
Those individuals who have started as amateurs have turned into professionals by using Samsung cameras.  High-end technology is found in PRO 815. Since the camera has high-end features, you need not worry that it will be difficult to handle, which is not at all the case. Hence bring out the professional photographer in you with the help of Samsung cameras.