Business
Choosing the Best Small Business Printer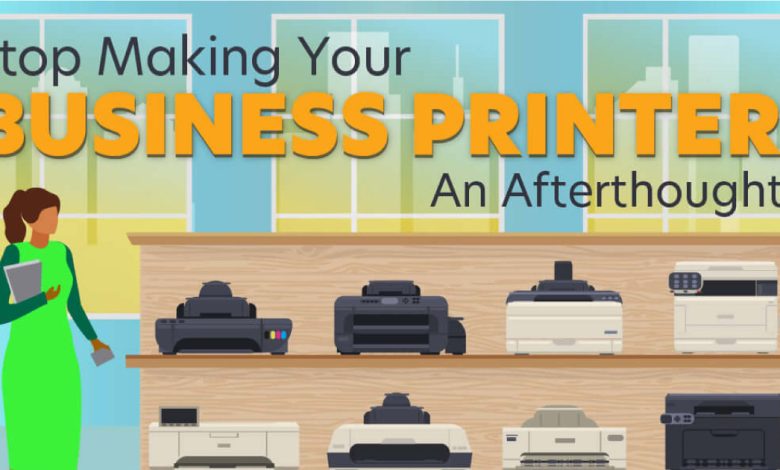 Although the world is moving towards a more digital age, for small businesses, print is anything but dead. In fact, 8 in 10 small businesses around the world rely on printers to perform daily operations. Because of this, when printers fail, these businesses are forced to fill the gaps with reactive purchases. Many small businesses will impulsively buy consumer-grade printers that are less reliable rather than buying the ones that they really need. Let's learn more about how to choose the best small business printer below.
Printers are Needed for Business Operation
A sizable 50% of businesses admit that they cannot operate without a printer. Large fields like law, automotive, healthcare, accounting, and finance are some of the leaders in physical pages printed per day. Not only is printed paper beneficial for the business but for the employee as well. The printed paper encourages a longer attention span and a stronger working memory. In fact, 29 of 33 laboratory studies found that readers learn more from paper than from screens Online Calculus Courses.
The problem, however, remains that 53% of people own printers that break once a month or more. In addition, more than half of all internet-connected printers are unsecured. It is for these reasons and several more that it is imperative that small businesses make an informed decision when choosing a printer. Printer ink can be expensive and is not as reliable, while the newer laser toner technology is faster, better quality, and less expensive overall. Nearly 50% of small business owners say that they need printers to be all-in-one technology partners that can perform several tasks.
In Conclusion
A laser printer has been suggested as the ultimate investment for small businesses looking to harness the power of hard copy. You may wish to consider the Lexmark GO Line series of printers for the task. They are durable, secure, efficient, and better for the environment. Gone are the days of inefficient and unreliable printing, and gone are the days of allowing a bad printer to slow down business operations. Learn more about choosing the best small business printer in the infographic below:

Source:
Lexmark.com