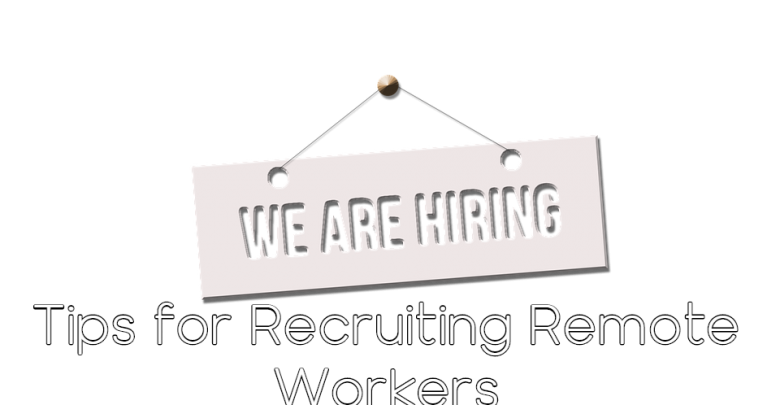 Remote working is no longer just a novel idea to keep business operations running from different locations but it becomes a necessity in this time of global health emergency due to Coronavirus pandemic. We know that COVID-19 is not going away soon and we have to live and work with it in the long run. From health issues to social distancing, this deadly pandemic has changed everything and businesses are no exception. That is the reason, embracing remote hiring is important these days are more and more organizations are transitioning to work from home. However, hiring top talent could be a tough time for businesses especially for small and medium-sized businesses.
Persuading the competent workers to move on from a distant setting and join your business is time-consuming and expensive. Here are some useful remote recruiting tips to help you hire top talent for your organization from anywhere in the world.
Know Exactly What You're Looking For
As you are looking for someone highly skilled and competent for a new or vacant position in your company who can work remotely, you need to clearly define what precisely you want from a remote employee. They need a clear set of expectations before they apply for jobs. That's why, know exactly what you are looking for and what you want them to do for your company.
Create Accurate And Engaging Job Ads
Creating accurate and engaging job ads is always an integral part of the recruitment process but it is most important when you recruiting remote workers. Make sure to outline the expectations, responsibilities, and tasks in your job ads. Creating video ads is a great way to attract and engage the top talent around the world. You can also create an interesting video to let potential employees know about their responsibilities.
Have A Structured Hiring Process
Having a structured remote recruitment process is the best way to stay organized during the entire process and keep it running smoothly. It helps you maintain consistency across interviews, lessens the risk of partialities, and offers potential employees a better hiring experience. In order to create a better hiring structure, identify key steps to be followed, who is responsible for each step and time each assignment needs to be completed. The use of an applicant tracking system (ATS) is also a great idea to make remote hiring easier and convenient. It allows you to better manage your remote applicants and to ensure that everything goes right as planned.
Commit To Great Remote Interviews
The best recruiters are always passionate about learning new skills, gaining new knowledge, and grasping the technology they need to compete when hiring new talent. You should also upgrade your technology and tools; organize the interviews in a great manner and script out the interview question. If you are the recruiting team leader, make sure your team has all the necessary tools and tech to go through the interview process effectively.
Prioritize Candidate Experience
When hiring remote workers, candidate experience should be a top priority especially during the COVID-19 crises. People are stressed, upset and the hiring process is totally new for many. Empathy and great communication skills are the most important elements for bridging the gap between virtual and physical. Focus on the candidate you are interviewing and maintain strong eye contact to check whether the candidate is capable of doing a great job for you or not. Also, spend enough time answering the questions of the candidate and respond thoughtfully.
Check The Workers' Equipment
It is the advanced technology that makes remote working possible and allows people to work from anywhere. That's why, be sure to check the technology and equipment your candidates are using. High speed and dependable internet connection along with essential equipment and hardware are the must-haves for remote workers to do a great job. When you are hiring remote workers, be sure to check if they have their workstation ready with all the required tools and equipment.