SEO
Tips for capturing the non-local traffic – 33% of local search revenue is from non-locals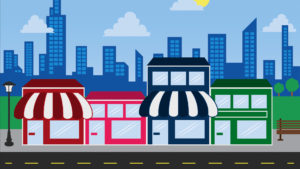 As summer travels are in full swing, we are reminded of the fact that much of local search is done by the non-locals. Due to vertical, a considerable amount of business might come from visitors who are not residents of the local area, who are either long-distance travelers or those who have come to visit the surrounding towns for a day. As per Frisco's Convention and Visitors Bureau in 2013, the main 3 reasons for visiting Frisco were weekend getaway, business travel and youth sporting events. Here are a few ways in which you can capture the non-local traffic and increase visibility.
Non-local travelers most likely use broad search terms
Travelers who stay in a place for a day are more likely to search with broader search terms as they are more specific about finding the exact thing that they're looking for. Since they're much less familiar with preferences and choices that they have, they engage themselves more in discovery and exploration and hence search broadly. You will therefore require a broad keyword strategy. It may make more sense to utilize organic SEO strategies rather than SEM.
Consistency of citations are critical to be found in local search listings
Even though it is overstated when applied to broad local searches, we can't say though, that ranking is important. Not appearing at all to local search results is definitely an issue. There have been too many complaints of businesses being omitted by search results. There are definitely a number of mistakes committed by them but you can learn from them that the information that you provide online should be consistent and accurate. Testing search results on your own can reveal a few big holes and also find out issues.
Non-local visitors use mobile to find out local businesses and stores
This is being reiterated to mark the importance of making your content mobile-optimized as non-local visitors always use their mobile to search for local stores. Statistics reveal that 75% of business travel is booked 10 days less or out. Some are even due to the sudden impulsive nature of non-local visitors.
Therefore, if you're looking forward to capture the non-local traffic, you have to keep in mind the above mentioned optimization tips without which you won't be able to attract such on-the-go visitors.