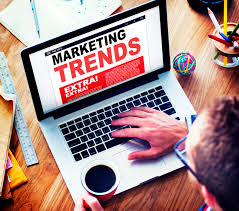 Marketing professionals and businessmen give attention to what would be the most successful marketing trend in 2015. There are limitless marketing strategies and trends of business promotional issues. It is time to identify top favorable online marketing trends in 2015. As a marketer or businessman, you have to make an informed choice about how to use the most profitable marketing trends in this year. The following details explain dominating marketing trends online hereafter.
Content Marketing and Social Media Marketing
The content is the heart of the business online at all times beyond doubt. On the other hand, there is a notable development in the content marketing sector in recent times because of ever increasing strategies of search engines to identify and include quality content and expectations of Internet users. Every business could build the most outstanding reputation and sources of profits by using the most effective content marketing. Well experienced content marketers have geared up to keep focus on the inbound marketing by using the most valuable content designed specifically to attract a particular group of audience on time. The most competitive prices of professional content marketing services are available nowadays to support businessmen to enhance their business's overall visibility and also profits mutually.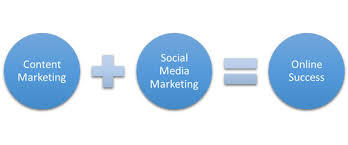 There are lots of needs for the diversification of many issues associated with the existing social media. The most successful social media platforms online provide limitless options for the business development purposes greatly. On the other hand, marketing experts in the social media sources have to enhance their proficiency so as to face the challenges in front of them confidently and successfully. One of the best marketing techniques in 2015 is to use social media marketing service from a team of specialists in this line of business to reach the maximum percentages of target audiences within time limit. Many companies have been using the fruitful nature of social media marketing in recent times with a dedication to making the business number one in different factors. If you understand how to use the diversification of these social media to promote your business within your budget and time limit, you do not fail to make it as planned.
A noticeable growth of ad Retargeting
An ideal list of the most exceptional marketing strategies does not miss out an ad retargeting. This marketing approach has been using the browser cookies to keep track of websites that target customers visit mostly. If users have leaved the website after a while, all ads related to products or services they viewed will be shown to them in other websites they watch subsequently. Marketing experts seek n exact cause behind why this marketing technique is so effective when compared to other marketing techniques these days. They have to understand that an ad retargeting has the best stuff to augment the overall rate of conversion by reminding every consumer about all services or products they viewed before.
Users of this marketing technique get the complete support to keep up the brand name that they promote to be the number one in the same niche. As compared to using lots of resources to try to catch the attention of target customers or audiences of the business, this is worthwhile to use this cost-effective method to make your plan about the business exposure comes true. Experts in psychological studies have confirmed that simple exposures of a particular brand in front of the target audiences or existing consumers could build trust in addition to encourage people to be aware of the business further in detail.
Intertwined SEO and Social signals 
Social signals have failed to give the best results when compared to traditional sources including inbound links. On the other hand, the potential of social signals to drive the most profitable nature of organic traffic toward the business is undeniable. The main objective of every existing search engine at this time is to support its users to get the most relevant results to their search terms. This is advisable to engage in the social media marketing approaches to spread the overall recognition of the business in different social networks, article directories, blogs, and other websites. People wish to share high quality content at all times. If an increasing number of people have been sharing the content related to your business ads in social media, you could count remarkable profits from this kind of business promotional activities.   First-class ranking of search results have a tendency of more than a few social shares mostly. Do these details about the marketing trends 2015 support you?