Gadgets
The Best Gadgets or Boosting Your Business Productivity in 2018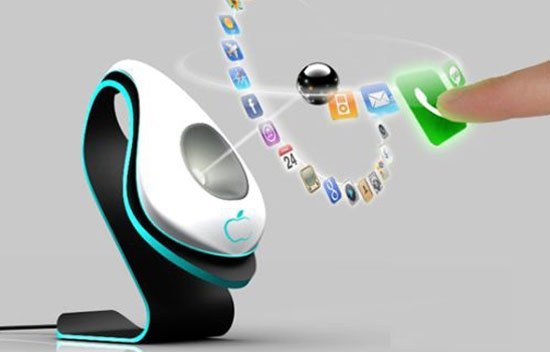 Laptops have outshone desktops as the most-preferred machine for majority of the companies, despite their size and it is pretty easy to find out the reasons behind this shift. The feature, performance and price gap between the two have diminished like never before, to such an extent that apart from the niche cases where there is a requirement of a fixed workstation, a laptop is preferred over a desktop.
While laptops are preferred to be the most usable gadget, they too rely on accessories which increase their already-existing capabilities. In this post, we have rounded up few devices and gadgets which you can use in order to boost your business productivity. Here are few of them that you should take into account.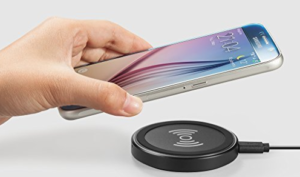 #1: Wireless Sennheiser TeamConnect
This is one of the most stylish and portable ways of turning any room into your conference room but the price that you have to pay for this may be a bit high. There are many who know the pain of disconnected conference calls due to poor quality of connection. This is why the businesses today choose to embrace workplaces that are mobile and that are flexible yet always connected. Sennheiser will solve all your worries with the ultra-mobile TeamConnect which is a portable gadget to turn any room into a conference room. You can connect this to a laptop, VC system or a smart device through USB or bluetooth. This stylish gadget comes at $3940 which is often considered as out of range for many.
Buy Wireless Sennheiser TeamConnect On Amazon
#2: Logitech Presentation Spotlight Remote
This is yet another stylish and slim accessory which can let you through your presentations. The brand new edition of the Spotlight remote resolves to offer you a new standard in controlling your presentations. The weight of this product is 49gm and it is designed in such a manner that you can easily hold it in between your palm. The remote permits you to focus on specific areas on the screen, has got a range of 30 metres and can connect through Bluetooth to your Mac OS, Windows or other Android device.
Buy Logitech Presentation Spotlight Remote On Amazon
#3: Aegis Secure Key 3Z
It is a major consideration for most of the workers to retain the safety of the workplace data and when you get yourself the Aegis Secure Key 3Z, this is definitely going to present you with the best possible alternative. The size of this will match with the normal USB stick and it is a tough cookie which can stand up to any kind of workplace environment. The exterior is made of rubber and it is protective against water and dust. This provides utmost security to your workplace data with top-of-the-range encryption.
Buy Aegis Secure Key 3Z On Amazon
#4: Wireless ANC headset Sennheiser MB 660
This is a premium noise-cancelling headset which seems to be perfect for music and meetings. In the current day busy offices, it is tough to get a quiet place where you can carry out a conference call in peace from your desk. However with the Sennheiser headphone, this can be targeted to such busy tele-callers. The audio quality of this brand is awesome and the noise-cancelling ability is something that needs special mention. Although this gadget comes at a hefty price, yet it is worth shelling off this amount to reap the benefits of this headset.
Hence, when you run a business of your own and you want to boost its productivity by introducing few of the best gadgets, you could take into account the above mentioned ones. Try saving money for getting them as they can increase your business productivity.
Buy Wireless ANC headset Sennheiser MB 660 On Amazon