Tech
Reasons Why Content Marketing Is Important
Understand the Importance of Content Marketing for Your Business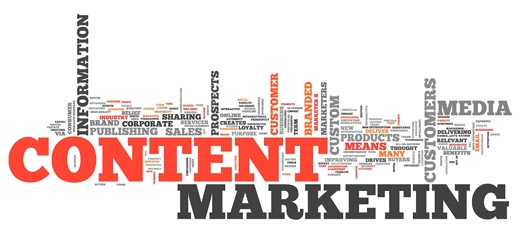 When we talk about advertisement and marketing strategies, there are hundreds of techniques to use for your business. But most of these tools are being used for a long time and it's proven that not all of them can be used for a long-term basis. Whether you invest in a billboard or in a television commercial, the reality is that soon people will get tired of it and the tool will lose its worth and creditability. One solution would be to move on to something new and updated but another better plan should be to invest in content marketing for your business.
One of the key reasons why content marketing is important is that it helps startup businesses in a better way than any other marketing tool. For any marketing campaign, you need to have a good amount of money but for content marketing, whatever amount you have is enough for you. With the passage of time and when your business starts generating revenue, you can begin pouring more money into content marketing. This is the beauty of this technique that it never requires a certain amount of cash or it can never be too late to invest more.
Importance of Content Marketing – Here Are the Reasons
Content stays on the internet forever

This is the reality of content that it will stay on your website and on the internet forever. Once you upload an image or a video or just an article, unless you delete it, it will stay on the website for any visitors until the website is operational. Sooner or later, someone will need to look up that same content and he will browse your website. This is the good thing about internet content that it's never outdated. You can find particular forums and articles that were published in 2010 but still, internet users search for those articles because of the uniqueness and quality of the material.
Content influences all of the other marketing tactics

Most people don't consider the fact that content marketing directly and sometimes indirectly influences all of your other marketing techniques. This is the only one tool that can build a better relationship between you and your customers as compared to all other marketing tools. You want to ask your visitors to sign up for email notifications; there is nothing better than asking them the same question at the end of a very useful and unique article. You want people to share your brand on social media, let them share your content. This way the material will act as source content for social media websites. Importance of content marketing doesn't end here but it continues to increase the value of your website and authentication of landing pages, it helps to build deep relations with similar websites and brands online and it can also generate separate traffic for the website.
Content builds trust, reputation, and faith
Suppose you are a personal trainer and you have a website. With the correct guidance, you have the opportunity to write or make videos about the workout and exercise techniques and post them on your website. This will not only show people that you are an expert in your field but it will also help them trust you better. Ultimately this will also result in creating a better online reputation for your business and we all know that better reputation means more organic traffic and natural visitors. Importance of content marketing is that it influences the website from more than one perspective and eventually the content becomes a popular symbol for the site.
Content is essential for organic search

Quality content is something that allows search engines to present your website with keyword search listings. If a person wants to know everything about home gardening and he writes a keyword in search engine, the engine will try to find the websites with the right amount of content whether it's images, videos or just articles and will present that website in the search results. If there is relevant and unique material on your website, the visitor will most probably visit your website again thus creating periodic traffic for long-term basis but if there is nothing unique or helpful on your website, how you suppose to attract more visitors? This is the importance of content marketing that it does not attract more visitors and viewers but it also keeps them intact for longer.
Content sharing is easy

Perhaps the only thing better than having hundreds of people appreciating your content is all of them sharing that same content with your name on it to their social groups and circles. This is the key benefit of content marketing that it's easy to share with other people. If someone likes something on your website, he or she would definitely want to share that information with someone else. This leads people to share their favorite content on social media websites i.e. YouTube, Facebook, and Twitter.