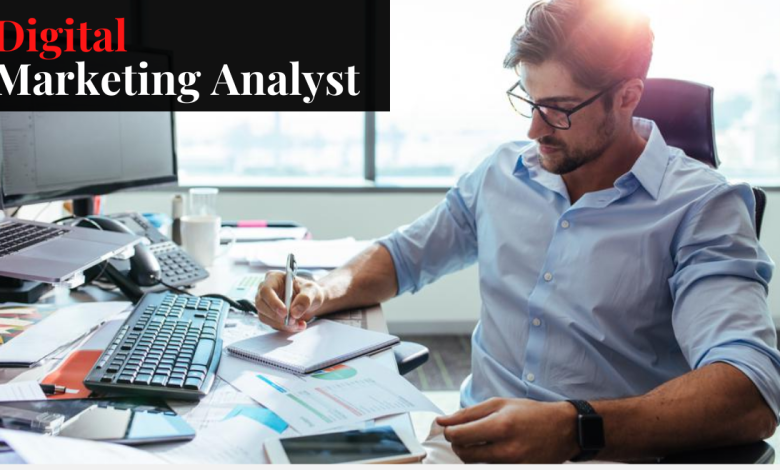 Do you want to turn out to be a digital marketing analyst? If so, you're in luck. This blog post will teach you everything you need to know about this career field. We'll discuss what digital marketing is, what skills are required for the job, and how to get started. So whether you're just starting out on your career journey or you're looking for a new challenge, read on for all the information you need to know about how to get success in this profession.
How do you become a digital marketing analyst?
If you're interested in becoming a marketing analyst, research digital marketing programs at local colleges and universities. Many of these programs offer internships that can give you the experience you need to land a job in this field. With the right education and experience, you could soon be earning a good salary in this profession.
What skills do you need to be a successful digital marketing analyst?
To be successful in this profession, you need to have strong analytical skills. You must be able to do,
To collect and analyze data
Good interpersonal and collaboration skills
Make Recommendations on the basis of your finding
Identify Trends
Strong communication and good presentation skills
Project management skills are also essential
As you will be working with clients and team members to deliver digital marketing campaigns. Additionally, it is important to be comfortable with technology as you will be using various digital marketing tools. These professionals come from a variety of backgrounds. Most have at least a bachelor's degree in marketing, advertising, business, or a related field. If you're interested in this career, consider pursuing a degree or certificate in digital marketing.
What are the benefits of being a digital marketing analyst?
There are many benefits to being in this profession. One of the most obvious benefits is the high salary. You can make a lot of money from this profession. They also have the potential to earn bonuses and commissions.
Another benefit of being an expert analyst is the opportunity to work with a variety of clients. You will get to meet new people and learn about their businesses. This can be very exciting and you may even make some long-term relationships.
How much money can you make as a digital marketing analyst?
The average digital marketing analyst salary is $60,000. However, salaries can range from $40,000 to $80,000 per year. With more experience and higher education levels can earn higher salaries. The top-earning in this profession can make over $100,000 per year.
What is the job position for digital marketing analysts?
As digital marketing continues to grow and evolve. So there is a demand for them. Companies are increasingly looking for talented individuals who can help them make sense of all the data associated with their digital marketing campaigns.
If you're interested in this career, you'll be happy to know that the job outlook is very positive. According to the Bureau of Labor Statistics, jobs in this field are expected to grow by 32% over the next ten years. That's much faster than average.
So if you're analytical, detail-oriented, and have a passion for digital marketing, a career as an expert professional could be perfect for you. Ready to get started? Check out our guide to becoming a marketing analyst.