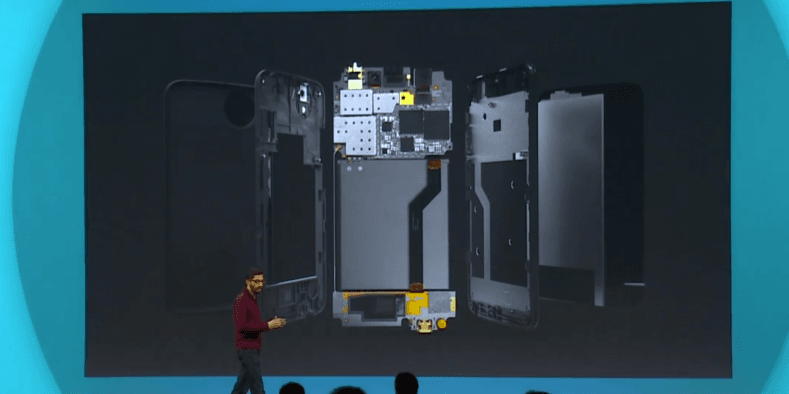 Google is prepared for the ongoing battle with Apple for the smart technology throne with the introduction of Android One. The initial introduction took place in Bangalore, India with the first in Google's series of affordable smart phones. Their goal is to win the attentions of the next billion smart phone users.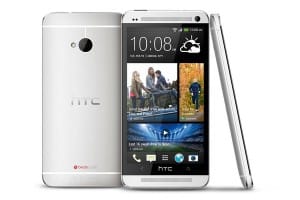 Affordable Smart Phones
Android One starts for around 6,399 rupees in India, which is about $105 in the United States. India is currently the world's third-largest smartphone market, with China and the United States being in the lead. However, the reason Google introduced Android One here is because India may be third in line with sales… but it is the fastest-growing in the smartphone economy.
Google introduced Android One because of the high demand from first time phone buyers in India. New entrepreneurs, business associates and college students are making the trek from low tech phones into the exploding smartphone industry, not to mention first time phone buyers. With the low cost of Google's new innovative smartphone, even first time phone buyers cannot resist, especially in comparison to the $200 plus cost of most iPhone devices.
The Android One invasion will not stop in India. Google has plans to spread into South Asia, Indonesia and eventually the Phillippines.
Google Gets Serious with Smartphones
The introduction of iPhone 5 just further motivated Google to take smartphones to the next level… a cost efficient level. Where as smart technology enthusiasts now pay an average of $199 for iPhone 6 and $299 for iPhone 6 plus, Android One is still just $105. Sundar Pichai, Google's Senior VP for Android explained that building phones that were sophisticated, easy to use and handled multiple needs was their goal, but making these devices affordable was equally important. This allowed a wider user audience to take advantage of technology equal to iPhone, but much more affordable.
Android One will enhance the smartphone users experience by controlling and improving the hardware and software involved in the creation of this, and future devices. In India, Google is utilizing device makers Micromax, Karbonn and Spice, with only the largest online retailers selling the smartphone. Amazon India, Snapdeal and Flipkart are their current providers.
Google is also working with Acer Inc., HTC Corp. and Panasonic to build even more Android One devices, with further improvements.
Additional Features
Android One has some expanded features that are going over well in India. Google's latest design offers a replaceable battery, built in FM radio and Duel SIM cards. Google is trying to initiate access via a new application to YouTube videos, since internet access can be difficult to obtain.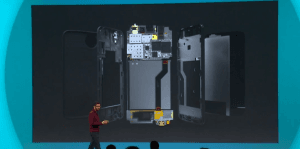 Users will also still get the same Android features they have grown to love, such as internet search, GPS and fast, friendly applications.
Growing with the Market
Google is anticipating the smartphone market in India to double by 2018, and they plan on being a big part of the device market when it does. Smartphone shipments have grown 84% in 2014 and more than 18.4 million smartphones were shipped. The creation of Android One is getting Google in the door, with an open opportunity to take over the mobile market and dominate in emerging economies.
Smart Device Providers
Google's Android One is the best cell phone at the lowest price, but there are other smartphones that cost even less in India. Intex, a smart phone developer, recently advertised a $35 smartphone, featuring a Mozilla Firefox operating system to compete with Android One. Though Mozilla is a quality search engine, Android offers far more applications and advantages with their service. They have had over a decade to improve and expedite design efficiency.
Google hopes to eventually lower prices even more in India, due to the large market for device makers. There are currently over 80 manufacturers, all vying for the top spot in smart device sales. The government in India is also promoting a massive digitization drive. In the future, many services will be provided via phone, such as health care, education, farming and finances. Due to this, smart technology will eventually decrease even more in cost.
Mobile Revolution
The world is in the midst of a mobile revolution of sorts and Google is driving quite the tank with Android One. Being aware that falling smartphone pricing will ensure a mass adoption of the devices is over half the battle. Google plans on lowering costs, while still providing quality digital devices to ensure Android Ones place among the smartphones. These steps will also most assuredly bring about more optimization of internet access and Google search, along with their suite of products.
The Evolution of Smartphones
A multitude of cheap smartphones in India offer customized versions of the Android system. The downside is that they customize the operating system, opening the door for an abundance of glitches. These take the platform control from Google currently, but Android One is all Google and since phones come from Google, users get a relatively glitch free, consistent service.
Google's Android One is leading an evolution in smartphone technology that started in India. Users that were disheartened with the recent releases of iPhone 6 will find Android has something even better, right around the corner.